The first chick was way ahead of her sisters and was determined to get free of her shell.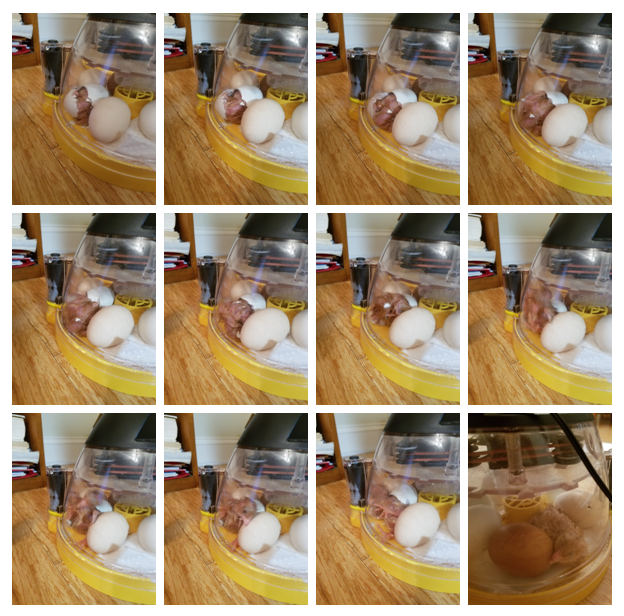 They start by pipping, or breaking out a little triangular piece of shell with the pointy "egg tooth" on the tip of their beak. They often rest for several hours after pipping, then they start up a regular cycle of work and rest.
The chick is folded up inside the shell and can't move anything other than her beak. She pushes against the edge of the hole in her shell and chips off a tiny bit of shell to enlarge the hole. Then she squirms around to rotate just a tiny fraction of a turn and takes a rest. She repeats the cycle every few minutes until the top of the shell is almost completely separated from the bottom.
When her head is free, the chick can get a full breath of air and her strength recovers more quickly. Her next move is to stretch her legs out and kick her feet to push free of the shell.
This little gold chick is the first, but her sisters won't be far behind. (I have no idea if this is a hen or a rooster, but I call them all "she." Wishful thinking, I guess.)
Cheers, Professor Bromide