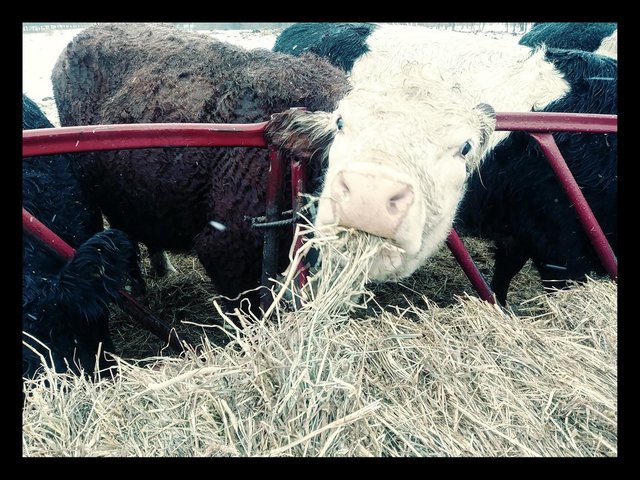 One of my favorite things about being on the farm is the interaction with the animals. I feed them sweet mix everyday, but I also give them big giant hay bales roughly every other day. They are always so excited to see me and are very friendly. I have to get out of the tractor to cut the baling twine, so I get a chance to be face to face...sometimes even get stepped on (like yesterday).I hope you are enjoying our adventure.
Be well.
The Yeti
This is my first post using the new Global Homestead collective website!
With the growth of the communitywe are expand g our ability to connect and grow. With the new website users will be able to focus on all self reliant content without having to sort through unrelated posts. 
We view self reliance as anything that you do with your own hands and skills for yourself or for others. It is a broad net that catches many topics and themes. Homesteading, farming, hunting, fishing, DIY, cooking, sewing, bush crafting etc.
We hope to provide an avenue for many people to connect, learn new skills, and even earn revenue on return.
While we are still in the development process, we will look to the whole community for feed back and improvement.
With many changes coming to the blockchain, this is the next step in the evolution of homesteading. The ability to learn new skills from the internet is becoming aged, but the ability to make a post and earn financially is still very new. We welcome this next step and we welcome you!
---
View this post on the Global Collective dApp for the best experience.