This Pizza Company has the least inventive name of any pizza company ever... that much i will agree with. However, they get a bad reputation for having "crap pizza" and I fully disagree with that... well i suppose it kind of depends on what you think "Pizza" is.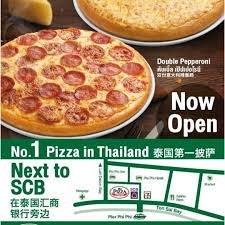 I feel as though a delivery pizza place is not generally supposed to be gourmet and these guys are for sure not that. However, f you are looking for a couple of pepperoni and cheese covered bread things delivered to your house these guys can make that happen.
I will agree that a lot of what they have on offer is not something I really want but we have to look at this through the lens of internationalism. I don't want crab stick on a pizza ever.... but that doesn't mean that no one does..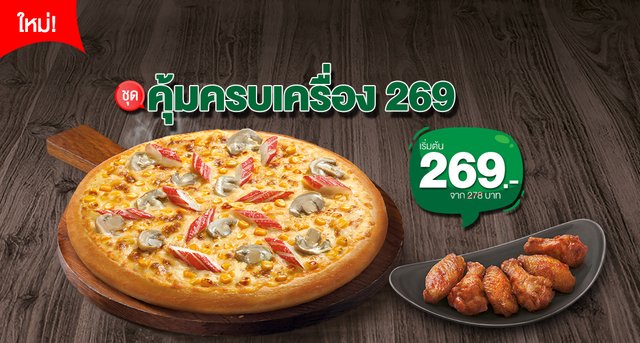 source
Personally, i don't think that should EVER be pizza offering but we have to look at this from a Thai perspective: Do Thai people want crab on their pizza? Will they Pay for it? Are we a business?
The answer to all of those things are "yes" and therefore you would be irresponsible as a business owner if you didn't offer it. However, if you want more traditional pizza (whatever that means) you can have that too. I got a pepperoni pizza tonight for takeaway with breadsticks...... Does that seem normal to you?
A lot of expats over here will insist that Pizza Company is not "real pizza" and for those jerks I gotta say they are wrong. I don't know what "real pizza" is and I would imagine that is a matter of perspective. If you find yourself in Thailand just know what Pizza Company is essentially the same thing as Pizza Hut or Dominoes - Just with a different name.
Is that real pizza? I dunno. But this suggestion that that Thai company is somehow doing it wrong is simply false