I really came to enjoy shooters when I was in high school i guess. The best ones i can remember were Thunder Force 2 and 3, both on the Sega Genesis or "Master Drive" for those of the U.K. persuasion. These games have always been interesting to me and therefore i was very excited when Sine Mora came out.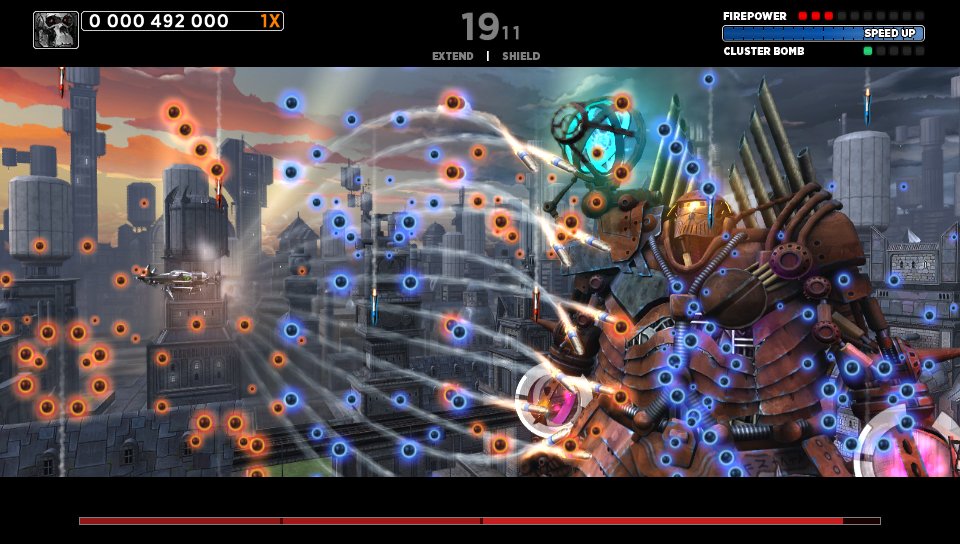 go on! dodge all that will ya!
I don't suppose the story is all that important and that is good because I don't have any idea what is going on in the story of this game. It doesn't seem important but I think the voices in this thing are speaking German or Italian. It doesn't really matter.
The game is beautiful and if you are a fan of "shoot em ups" at all perhaps you will enjoy this one. I found it on special one day and bought it for, I dunno, $5 or something, and therefore it was worthwhile. However i never finished the game.
Perhaps this is because I am a casual player and once it got too hard I just gave up (likely scenario) or perhaps it wasn't good enough but I honestly don't know what they could have done to make it better. It ported to all the consoles, so I suppose in their minds, it was a success.
Overall i would say that this game, if you are a big fan of shooters, is worth getting. However, overall i would say that since it didn't hold my attention the way that the best shooters I played in the past like Thunderforce, that well, maybe skip this one.
Overall score 5 /10