I know that it is a lot of fun to write your name on a paper-thin lantern and attempt to watch it well into the distance and feel as though you are doing something spiritual and wonderful for yourself but I am afraid the fact of the matter is you are doing something quite different.
Long distance littering is fun!
Look. I am not trying to come down on anyone for having a good time or anything but the simple fact of "what goes up, must come down" is a very real thing indeed.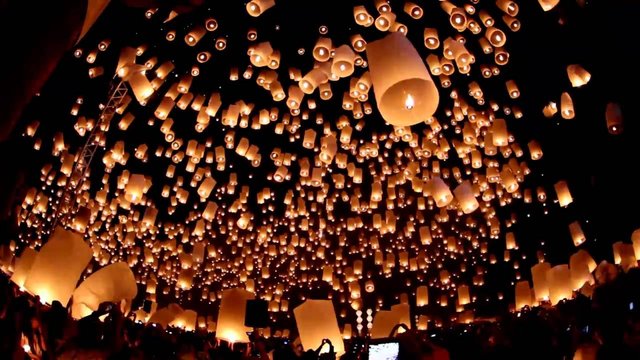 source
This is lovely and of course is a wonderful chance for a photo but the fact remains that what is flying away there is a bunch of steel and paper and fuel. I am not saying that we should never do this but part of the reason why it is so popular is the fact that the people who are doing it never see the end result.
When these things go up, the people who light them are so jovial and excited and watch them as they float away and I can completely understand this notion as I was once one of those people. The reality of the situation is that these lanterns are made of materials (like most materials on earth) that are heavy enough that eventually they MUST float back to the ground.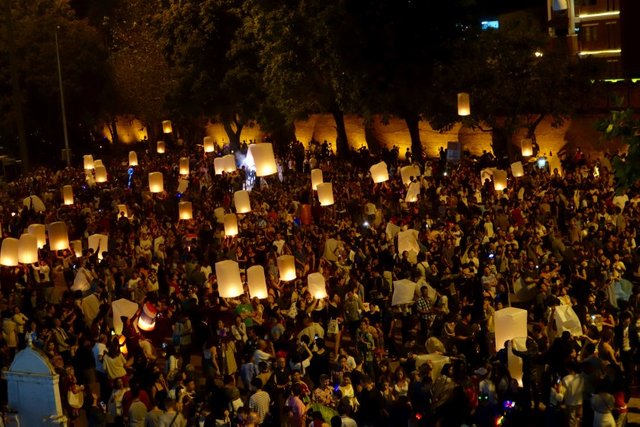 source
Even though this is fun and part of a ritual that exists in many Asian places throughout the region I would like it if you could understand that this is nothing more than (as the thing i said before indicates) long-distance littering. There are normally hundreds of people doing this all at once and once that little palm center runs out of fuel that lantern of yours WILL fall to the earth. Most of the time this happens in the ocean and as an ex S.C.U.B.A. instructor I can assure you that we find a LOT of these things in the ocean.
Imagine if i turned up to your house with a truck that had 100 pounds worth of paper and metal garbage on it and threw it into your backyard and then tried to tell you that it was just a Chinese New Year tradition for me to do that.... would you be ok with this? I would imagine not.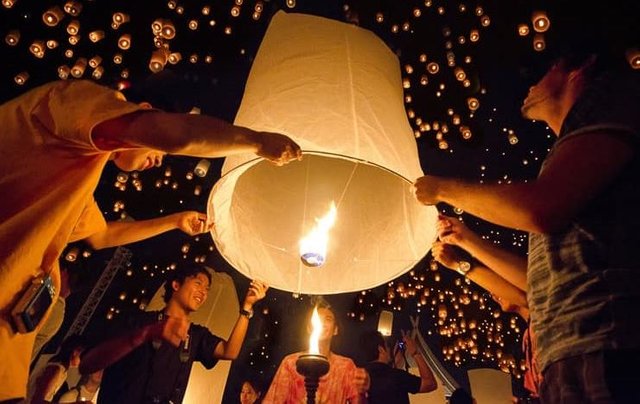 source
So for your new year celebrations coming up (if you recognize Chinese New year) just remember: that thing you send airborne will come back to the ground eventually, and just because we can't see it land, doesn't mean it doesn't.
This process has already been banned in Thailand and for once, even though I hate government intervention, I am happy they did so. Just because the littering takes place 100 miles from where you are doesn't change what it is. Perhaps we can find another way to celebrate.?