Low Water Levels: Rhine River at Kostheim and Wiesbaden Biebrich
Last week i enjoyed the unusal warm end of october weather and walked the "Leinpfad" from Mainz-Kostheim to Wiesbaden Biebrich. Since we lack rain for weeks now, the low water level of the river rhine is very fascinating. I think it was never this low in the past maybe 100 years. So a lot of nice and very rare photo possibilities can be found, even if you do not own a boat. Unfortunatly a lot of trash like old bicycles, hotel safes etc. are now visible as well. The chance to find old historic things however (maybe roman ceramic shards) attract a lot of treasure hunters and just people who stroll around in the dry riverbed.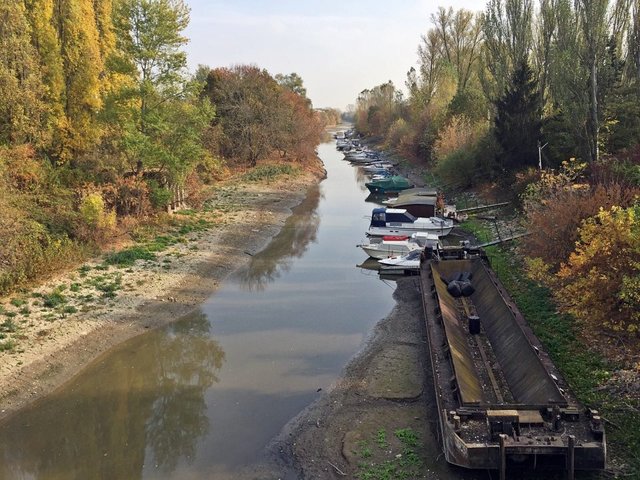 Freightships have a problem now and can only continue their journey with reduced loads. I did not see any fish either. Maybe they died due to high water temperatures in the summer or escaped to some of the remaining deeper water areas. A lot of seagulls and ravens feed on pray that became now available on the dry riverbanks. Indeed a fascinating exploration trip!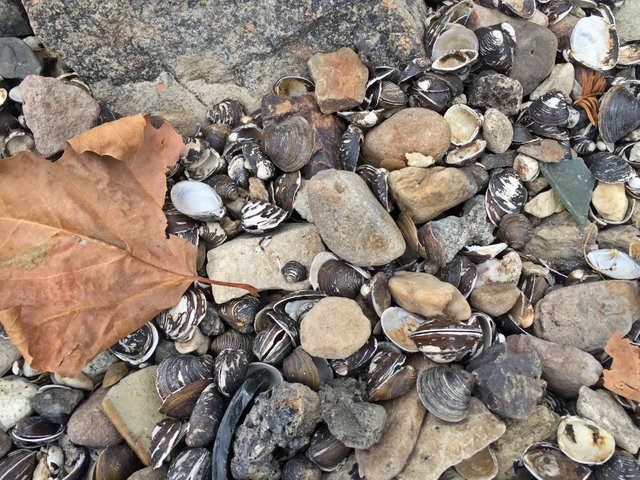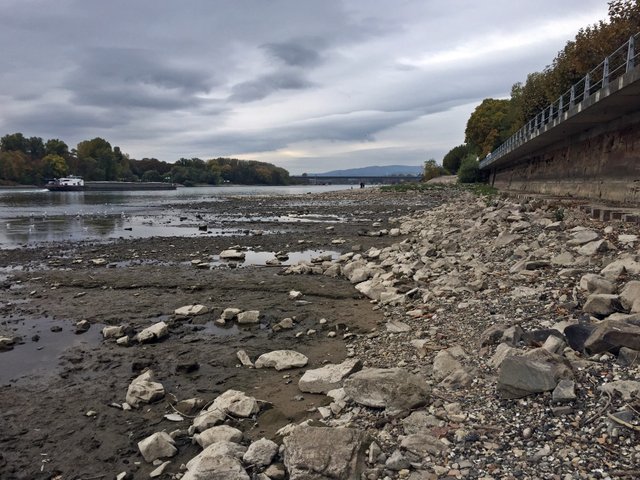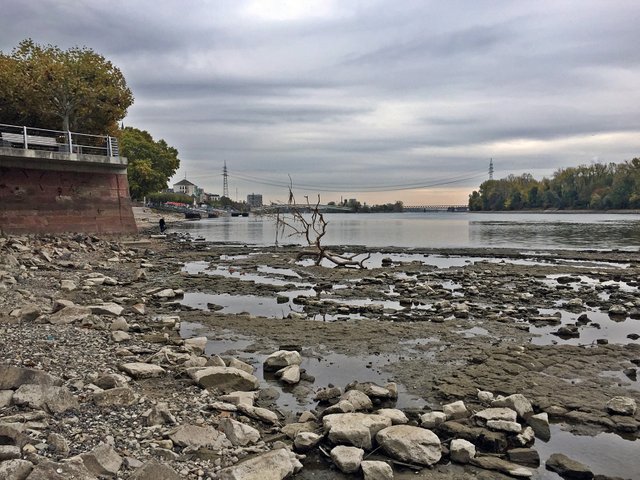 If you liked my pictures, please upvote and commend :-)