If your smart devices aren't reaping you some dividend by now then I really wonder what in the world you're doing with it.
There's a plethora of ways to earn these days and virtually all of them are somehow connected to Blockchain Technology. Yes, blockchain, most likely because Blockchain based apps can offer a mighty incentive for any desired activity such as physical activity in case of Actifit, visiting different locations to claim tokens which can be transmuted into their monetary equivalent with GEON — or any other activity you can think of — as long as the incentive is strong enough and the activity is at least somewhat fun, users will flock to Dapps in pursuit of rewards.
According to the head of Geon.Network, Robert Radek, GEON application (which includes geolocation, AR, a blockchain-based platform, and a crypto wallet) opens up many opportunities for representatives of the gaming and charity industries, as well as business owners. Users can not only collect Geon coins in 1.5 million locations around the world but they can also independently create their own locations to incentivize others to visit them.
Just think about the implications of creating your own locations as a business owner for a second.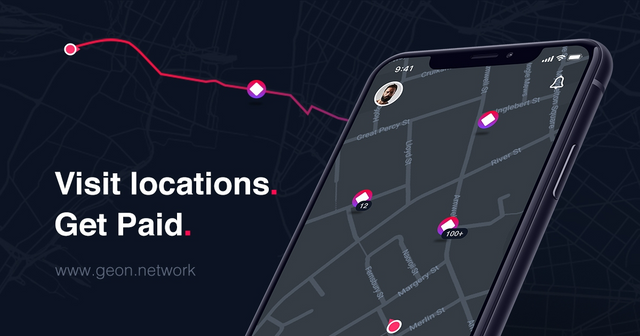 source
Acquired Geon Coins can either be invested in setting up your own location (to drive traffic) or spent in the app's built-in store for a wide variety of things including: Steam gift cards and games, Netflix vouchers, and PayPal gift cards, among other things (with new offers in the pipeline) which are going to further increase GEON coins utility going forward into the future.
Following the trendline, forward-thinking businesses are introducing blockchain tech into their activities; whether it is a coffee shop, restaurant or a virtual reality platform like GEON, there's always a way to incorporate blockchain tech into your business for increased productivity, traffic and reduced operational costs.
WHAT IS GEON?
I've been raving about this dapp for quite some time now. It had me preaching the gospel of augmented reality to a lot of my friends because of the immense potential that exists within it.
Visit locations. Get paid. That's what they say. Let's take a look and discover what GEON is all about.
Understanding GEON is best explained by describing how it works and the various ways one can use or benefit from this cool dapp. All you need to make this work is an Android or Apple phone to download the mobile app and install it.
Note: Remember to grant the app access to your maps and cameras if need be.
GEON MINING
Mining has never been this easy or fun, if I may add. Geon coins are strategically distributed and stored in millions of locations all over the world. To mine this dope coin, all you need to do is get within 150m of a Geon mining location that will be easily found in the Geon map. When you're within distance of the geon location, your mobile phone will mine and store the coins in your GEON wallet that is within your app.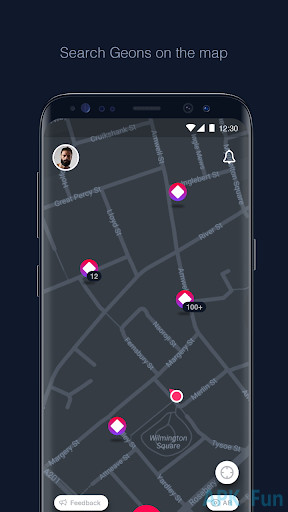 Imagine how cool it'll be if it turns out that a mining location is right at your house.
Daily Rewards
Once a day, users can claim a daily reward which yields from one to ten GEON coins. All you have to do is click on the daily reward thingy on the bottom left portion of your screen.
Referral Program
You get a 25% discount on in-store shopping in the app every time a new user installs an application from your ref-link. The invited person receives a 15% discount (discounts do not add up with each other).
Creating a Geon Location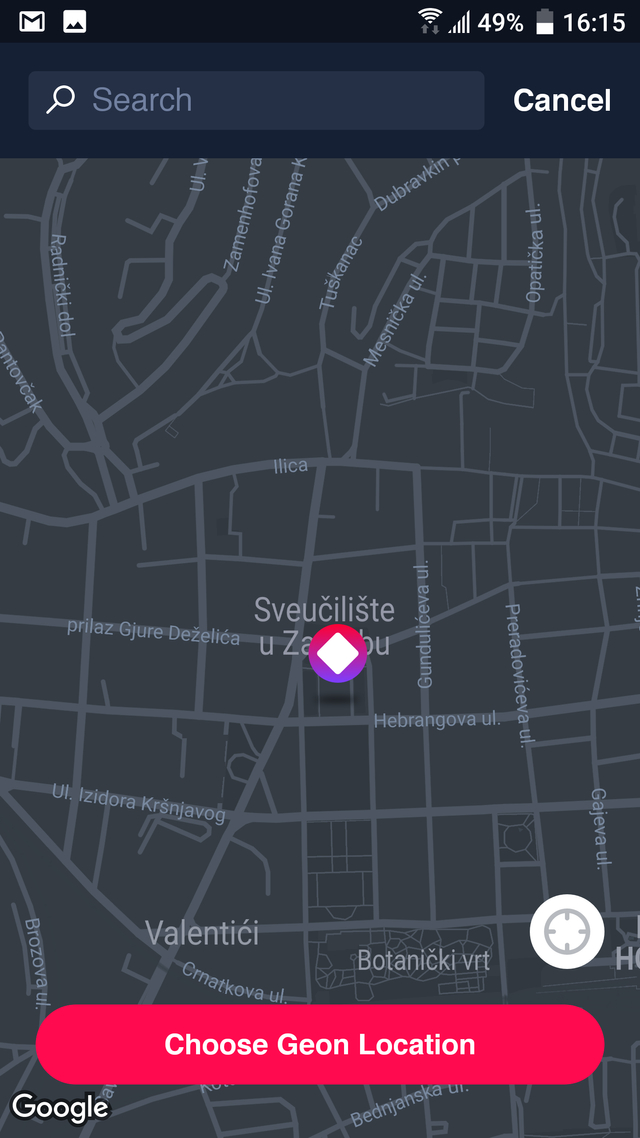 You can create your very own Geon location and have others coming to mine too. How cool is that? It might seem weird for someone to just want to create a mining center close to him but think about the business potential this offers. Imagine you run a restaurant, bar, coffee shop or somewhere that generally requires people just sit and enjoy your services. You could totally maximize your potential by including a GEON mining location to attract people like me that want those juicy coins.
Acquiring Geon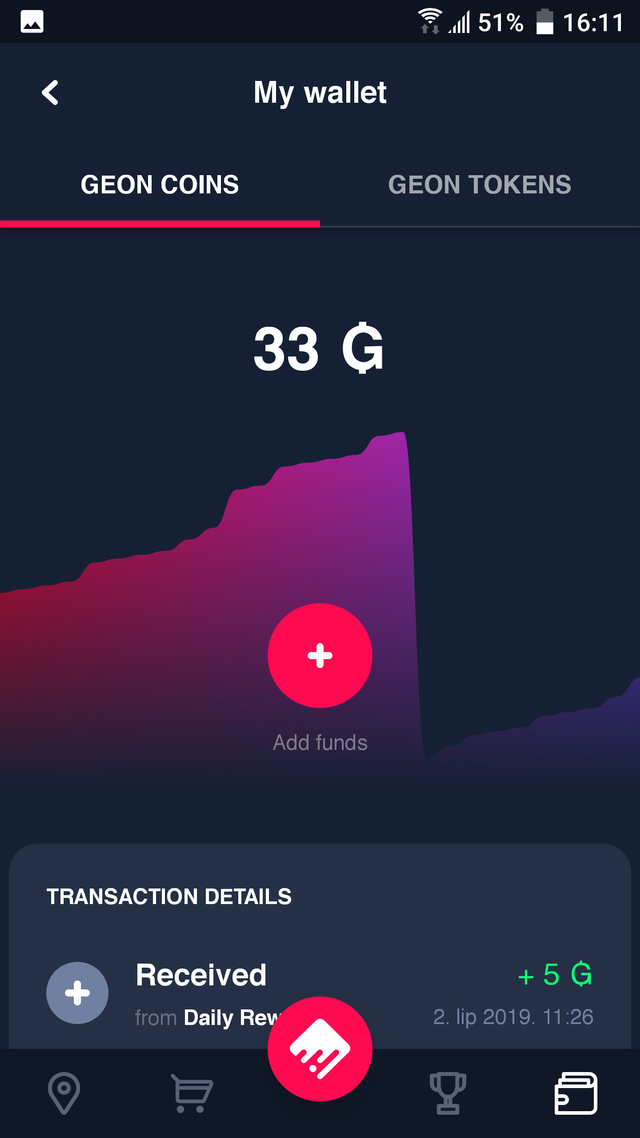 Geon can be mined through the previously mentioned method but you can also expedite the process by simply purchasing the coins. Yup, the coins are sold for as low as $2 for 100 Geon coins.
What are GEON Coins Really Worth Though?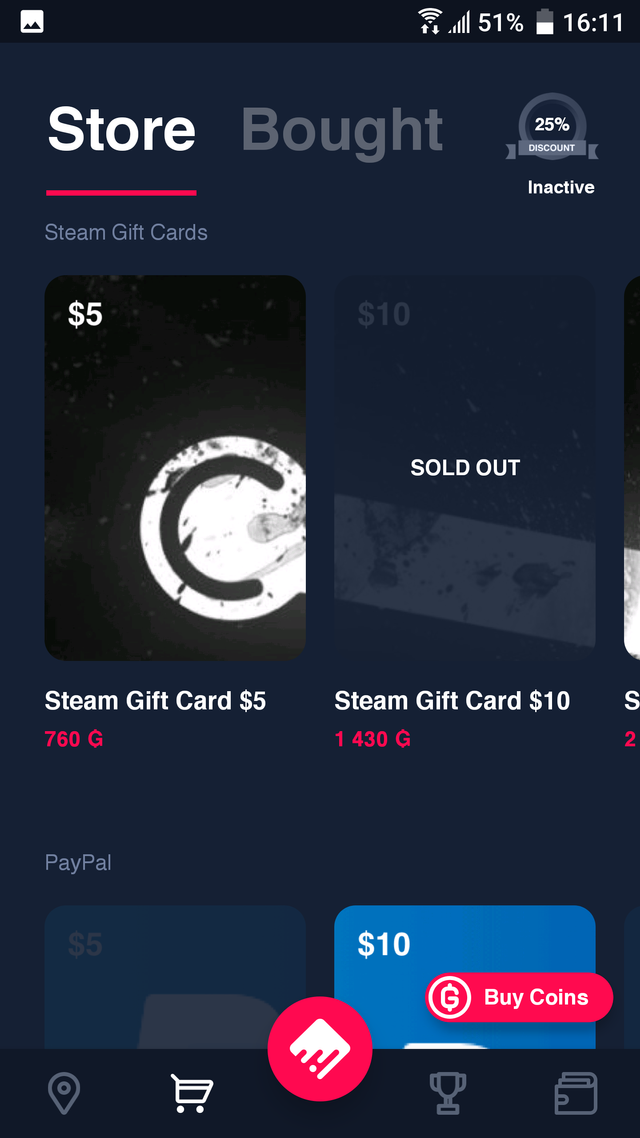 This is a really cool way to earn freebies on Netflix, Paypal and Steam. You can exchange certain amounts of Geocoins for these awesome gift cards. It is all listed out clearly in the shopping section in the app so don't worry about punching your calculator.
Personally, I chose to spend the few coins I managed to collect to buy two random Steam games which set me back 85 coins each. The games I received are Darkest Hour A Hearts Of Iron Game and Civilization IV. Considering both games retail for more than 5$ on Steam, that's not half bad considering the amount of effort I put into acquiring the coins in the first place.
There's also that "gamey" feel to GEON as well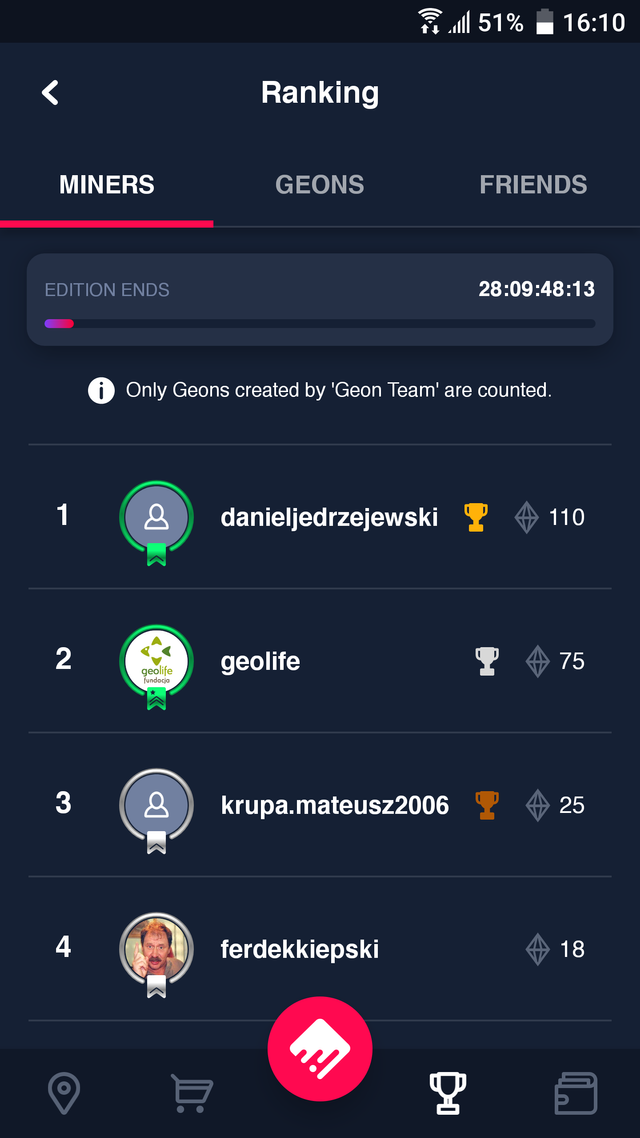 Miners and holders of the GEON coin are rated based on activity and coins in their wallet respectively generating a monthly leaderboard. At the end of each mont, the top three users receive 5k, 2.5k and 1k GEON coins.
You also have complete control of your information, though the dapp may use your location, it doesn't give it out or use it for any other purpose.
You can decide to go public with your username, avatar, description or just work anonymously. It generally doesn't matter. All you have to do is tell people about this cool package and of course always check your surroundings, you just might be sitting on a GEON mine.
Download GEON Dapp for:
IOS
Android