Geoengineering
Geoengineering, SAI (Stratospheric Aerosal Injection) or 'chemtrails' is a subject I've wondered about for years. Growing up in Los Angeles, California, contrails - or - chemtrails have been a staple in our skies all of my life. I am in close proximity to major international airports, Edwards Airforce base and NASA's JPL, The Jet Propulsion Laboratory in Pasadena, California. It is not uncommon to witness rockets traveling into space take off across our skies, leaving behind their personal footprints, the chemtrails.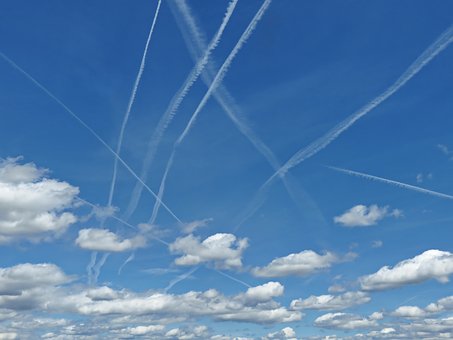 When I was young, I remember thinking these lines were a type of cloud. I couldn't figure it out, because sometimes the line-clouds would disappear quickly, and sometimes they would stay for what felt like forever, and then slowly but surely, the day would turn from bright blue skies to hazy, high fog.
It did not occur to me then that there was anything mysterious or ominous about chemtrails or contrails, I used the terms interchangeably. You have a jet, of course it's going to emit smoke-stuffs. No big deal, right? Recently I had a friend on Facebook (of all places!) begin discussing chemtrails and things suddenly clicked… what is actually going on in our skies? What are you saying, these chemtrails aren't happy accidents but SAI? Yes, I did just link to wikipedia, totally on purpose. This is not some obscure concept like people keep trying to tell me! This is documented and accepted as fact in many different communities.
Here's the video I found of then CIA Director John O. Brennan's acknowledgement of SAI and Geoengineering:
---
So, What, Then?
My question and the beginning of my quest to understand geoengineering, chemtrails and SAI really begins there, with that question; 'so what, then?' it's obviously being done, 'they' say it's not bad… so why the secrecy? Why aren't we discussing using this amazing scientific breakthrough?
This article I read from Forbes I found fascinating, and the quote that resonated with me the most was this:
"'...geoengineering is a highly risky strategy which could simultaneously benefit one region to the detriment of another,' said climate scientist and co-author Dr. Anthony Jones from the University of Exeter."
Another question I have... how many times are we, as a society, going to consciously 'benefit one region to the detriment of another'?
---
Patents
As I started asking these questions, another friend of mine sent me his post and reading it confirmed for me that there is way too much going on for me to sit idly by any longer. I don't know what this says about me personally, however this list of patents frightens me.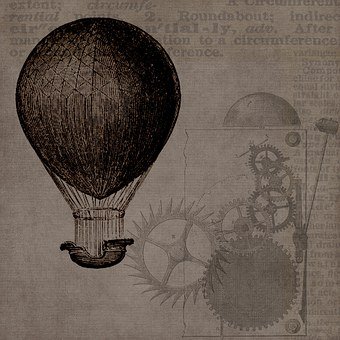 I have children that I need to protect, and I feel that our society - America specifically - has sat around and allowed these kinds of things to go on for far too long. Our government hides tiny tidbits of debatable programs in laws that allow them to make these decisions on our behalf, however it is OUR responsibility as taxpayers and voting citizens to understand what we are voting for!
Further, when we find things that are not appropriate, not what we want, nor what we believe in, we must stand up and shout it for all to hear. Being silent and continuing with the 'oh, it's not so bad' motto is not where I am interested in living any longer.
I'm only getting started on this journey and I hope you will join me as we learn together. I plan to ask all the questions and read all the things, pro and con, as I believe that is the only way to fully understand an argument. If you have thoughts or advice on what I should look at, please let me know!
---
picture sources, pixaby, free online images