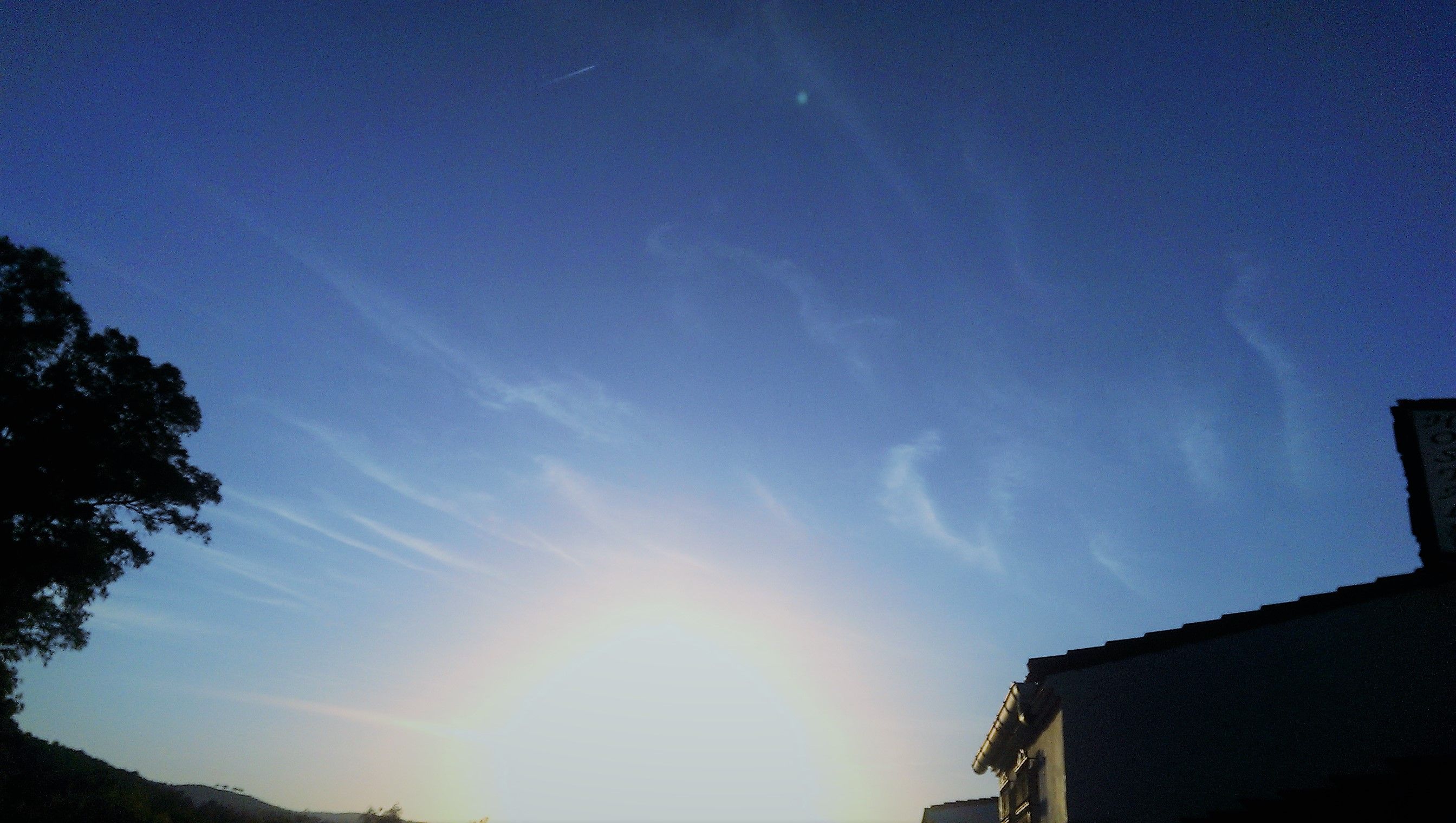 A new entry for the Daily Dose made in Spain
Yet another picture I've found in our collection of many stripes in the sky.
In Holland, I actually wasn't very aware of these artistic paintings in the sky that are actually pretty evil, if you ask me.
But I knew of them existing, so it was not a new topic to me personally.
It was actually the first place we could speak openly about the subject 'chem trails' though.
We stayed at a hostel deep in the Andalusian mountains where this picture was made.
And one day we spoke to the Spanish owner of the hostel about chem trails, and he told us that the sky used to be very clear blue over there, but since they started making chem trails daily, the sky was mostly grayish.
Here you still see a blue sky, but as most of you people being awake know, is that after putting those trails in the sky, it will not take that long before the sky seems blurry and grayish.
The man told us that one day metal nano parts fell from the sky when they were geoengineering
This man was always sitting outside in front of his hostel, enjoying a drink, smoking a cigarette.
One day he had been sitting there like he always had, and suddenly he saw things falling down, filling the sky.. and they were shiny. This was the moment he started to look up what was actually happening there, because you must admit, when you see this falling down, you may think you are just imagining this, right?
He found out these were nano partials, luckily for him he wasn't the only person seeing that falling down that day.
We saw extreme geoengineering over there
In the almost 2 months living there, we saw extreme episodes of geoengineering, but I haven't found the pictures yet of the worst ones. I hope I still have them somewhere, because it actually shocked me several times there.
The whole 14 months we were living in Spain, I believe there hasn't passed one day without chem trails in the sky.
I never stopped seeing them either, I always look in the sky to see what they have done today.
I find it weird that many people still not aware of these things, can not put the pieces of the puzzles together.
Because nowadays it is really really rare to see normal clouds. I haven't seen them many times living in Spain, and now in Hungary, actually.
This is my entry today!
AnoukNox