If you or someone you know needs or wants food, come by the @gardenofeden and we will give you a box of food!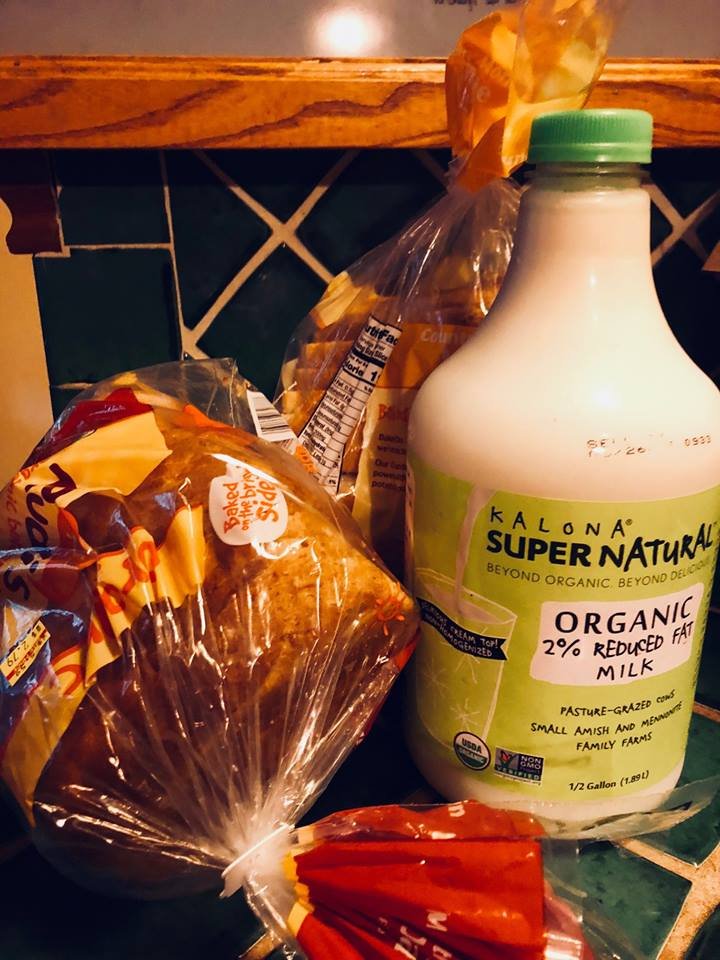 We have lots of milk & bread available plus a smattering of other miscellaneous foodstuffs. Offer open for everyone, no questions asked.
First come, first served - swing by tonight until 8 pm, or tomorrow 12 pm - 6 pm. 
Ring the bell and we'll give you a box of food.
We're making this announcement today because we have an excess of these items, but we have food available for free for people every single day. Contact us at any time if you or someone you know needs or wants food!
---
THE GARDEN OF EDEN PROPERTY IN ARLINGTON, TEXAS IS NOW FOR SALE. We will be happy to negotiate offers in CRYPTO or USD!

For more inspiration, support, and service, please sign up for our newsletter! Once a week, we will deliver sustainable health & wellness insight and so much more straight to your inbox!


We have had numerous requests asking how people can be of service to help @quinneaker and our community @gardenofeden, and we are extremely grateful for that support!! Here's what you can do to help:
Send good vibes! Prayer, dancing, meditating, chanting - anything you do to activate that light & love force of LIFE, please send some to @quinneaker for a speedy, easy healing!

PLEASE SHARE these posts by resteeming on the blockchain and through other media outlets!!

Donate to Quinn's Freedom Fund in fiat using the Donate button at the top of our homepage: www.intothegardenofeden.com

Donate to Quinn's Freedom Fund in crypto through a free and instantaneous transfer here on the Steem blockchain, or send

BTC 1MkEBgUSSd41jGzeAHP4HPhoFRLeb2UU4H

LTC  Levh2ph11Bmsi3aPw3dB6jazvpGfMwKceW

EOS or ETH  0x8F7bd2F6Cc132c62C3E9D7CC7f9aaB2c0ED84491

We need a civil prosecutor AND a criminal defense lawyer! If you are an honorable lawyer or have a great recommendation for one, please contact us. 
THANK YOU FOR ALL OF YOUR SUPPORT!



For now, instead of giving away all of our resources towards helping others and providing free food, clothing, and shelter to anyone as we have for the past decade, we are now redirecting everything we have towards keeping Quinn out of jail. For more info, please read our PRESS RELEASE.
A better world IS possible~*~