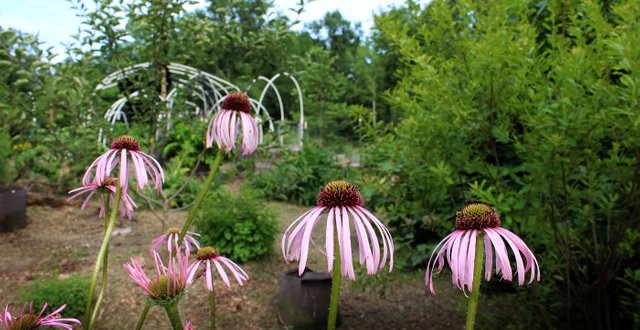 This is an update on our food forest in late May/ early June 2019. There seems to always be new sets of challenges every year. We have had a lot of wonderful Spring rains this year. My husband did not have to hook up the solar power well pump until June 1st. All the natural rain Mother Nature has given us has made our watering job much easier. Everything is singing in the food forest after a thunderstorm and we have had plenty of those this year.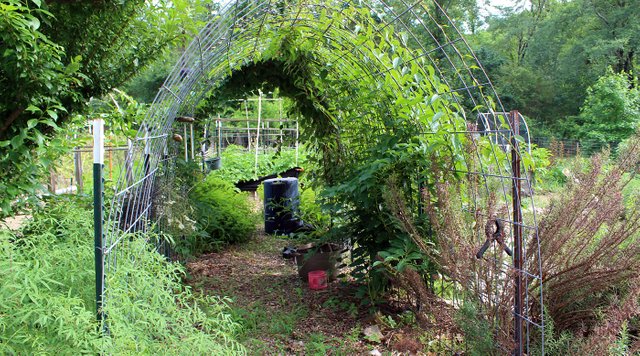 Rosemary Not Happy
With all this rain, it presents a challenge for my rosemary plants. Rosemary is an evergreen, woody herb native to the Mediterranean region. They don't like wet feet and will develop root rot when they are not happy in their environment. Our area receives too much rain fall for rosemary, so I was told by a farmer to put rocks at the bottom of the planting hole for rosemary. This would help the water drain so roots are not sitting in water causing root rot. I did that for the first two rosemary planted in the food forest, but I forgot to do it to the new one planted two years ago. This rosemary plant can be seen in the bottom right of the photo above. It is dying from root rot. Lesson learned. I will always remember to put rocks at the bottom for any new rosemary I plant in the future.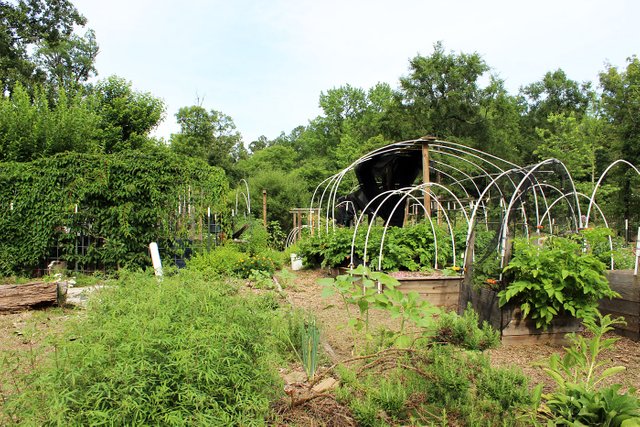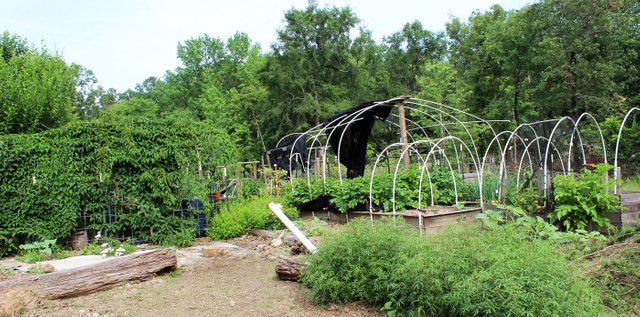 Potatoes
In the past years, temperature would have already gotten pretty hot by now, so my potatoes typically start dying in late May. I usually harvest the first crop of potatoes first of June then plant again for a much smaller harvest in the Fall. I am not sure what's going on this year. Most of my potato plants still look bright and healthy as of June 2nd (shown in pictures above). I will leave them in the ground longer and see if we get more and larger potatoes this year. Leaving the potatoes in the ground longer than normal also means I don't have as much space to plant sweet potato slips. So we are making a compromise and an experiment. We will not have as many sweet potatoes to harvest this Fall, but hopefully, we will have a great potato harvest. Fingers crossed.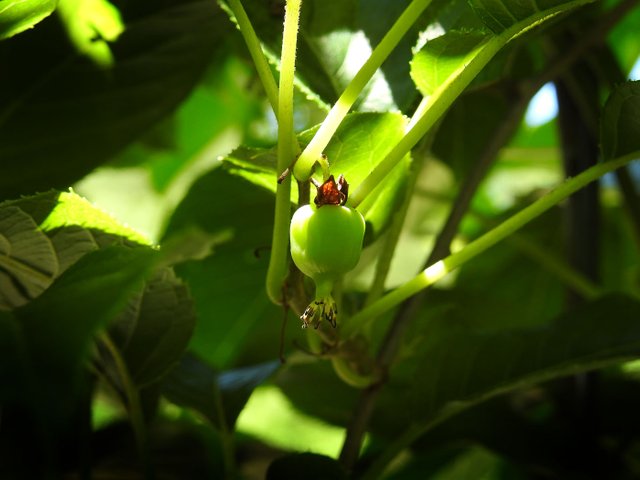 Tornadoes and Strong Storms
A couple of tornadoes touched down within a few of miles from our home last week. The wind in the storm was unbelievable. We were glad we did not get hit or had any property damage from the storm. However, the next morning when I walked through the food forest, I noticed most of the persimmon flowers are on the ground. It was a sad sight to see. This persimmon tree was loaded with small fruit. Looks like we might not get near as many persimmons as we hoped for this year.
I thought for sure the hardy kiwi fruit would be gone due to the strong wind, but I was pleasantly surprised to find a few still hanging on. I am not sure they will make it to maturity, but I said some encouraging words to them anyways.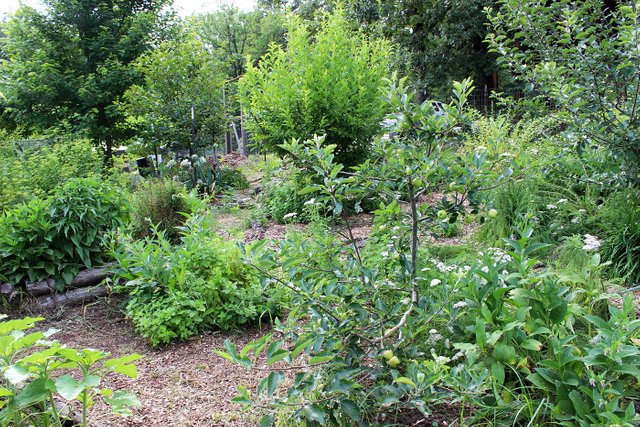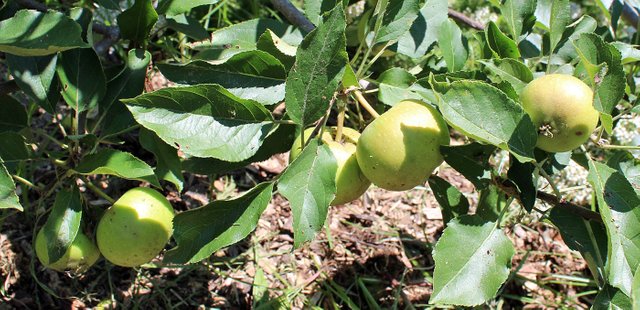 Apple Trees
Looks like my apple trees are finally old enough to produce a decent crop of apples this year. It feels like we have waited forever for our trees to produce for us. Every time after we get a thunderstorm this Spring, I went outside to document the size of the apples and they sure looked like they got way bigger after the thunderstorms. Can't wait to see what our apples will do for the rest of the year. I feel like a mother watching babies grow.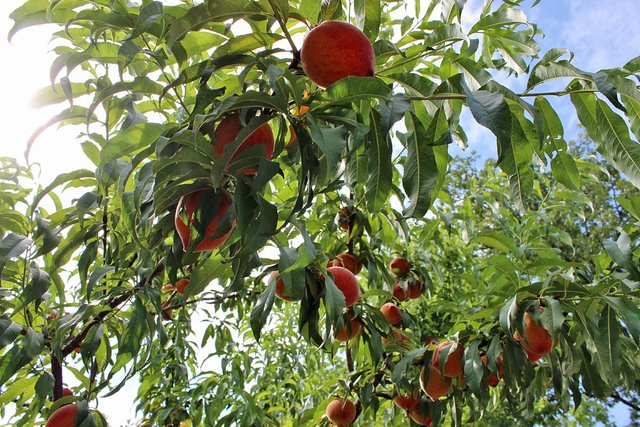 Peaches
The smell of peaches are in the air which means harvest time will be soon for our homegrown peaches. This year we did not get near as many peaches as the past years due to a late hard freeze in February. Our peach trees were flowering beautifully when the hard freeze hit. We lost a lot of peach blossoms. Unfortunately, less peach blossoms means less peaches.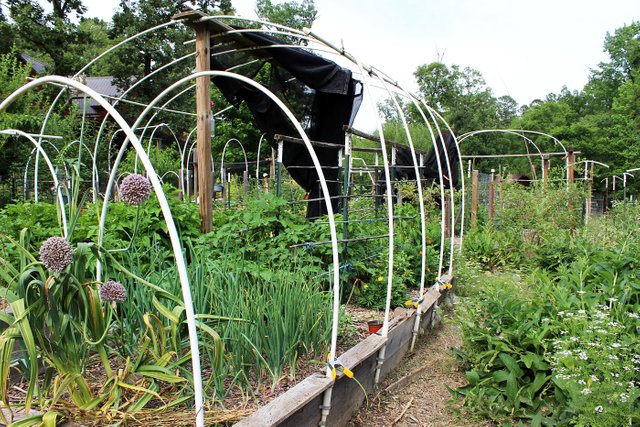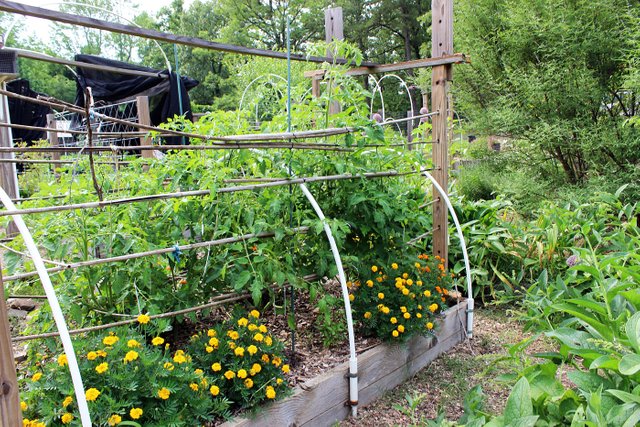 Annual Vegetable Crops
I have the typical annual vegetables planted in the food forest such as tomatoes, peppers, onions, cucumbers, sweet potatoes, zucchinis etc. They are all doing very well from all the Spring rains we have received this year. All the plants are loaded. We have had to do very little work in the food forest since planting time. Mother Nature has been kind to us this year. We are receiving another round of thunderstorm as I type my post. Now just have to watch out for powdery mildew from the humidity.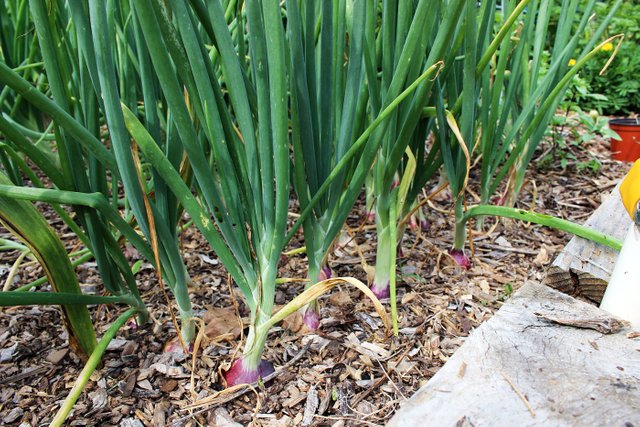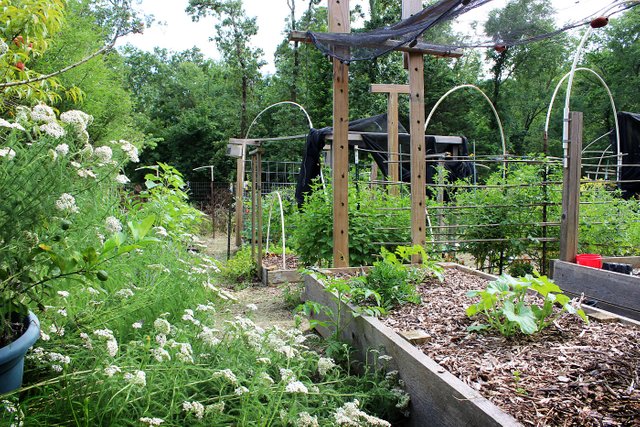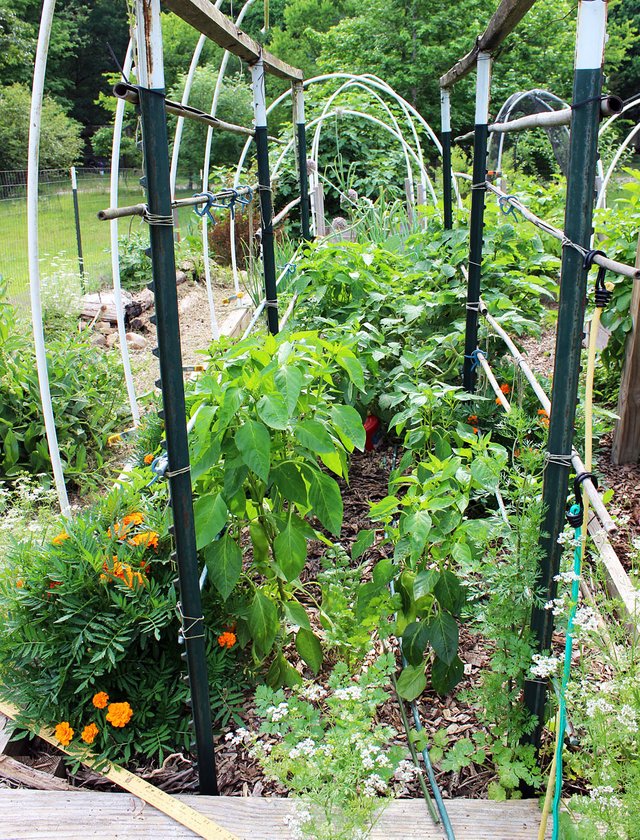 There is nothing better than growing your own fresh, nutrient packed, chemical free food. There is no need to guess, you know exactly what you are putting into your body. On top of that, homegrown fruit and vegetables taste way better than store bought.