My Purple vegetables (October 2019)
This is a vegetable, he is called Purple vegetables,
It can be grown in any season of the year.
I am planted it , in the pot at the balcony.
It is a very delicious vegetable.
Eat more of this vegetable,
Can promote blood and let stomach more Health.
it is easy to feed,
So I plant it more often.
it doesn't need to apply fertilizer,
But water it every day,
Watering should not be in the big sun,
It is best to be in the morning or in the evening.
Using potted plants,
Not for the convenience to moving it,
He doesn't hate the big sun,
So don't need when sun more big, to move it ,
The reason for using potted plants,
is because this vegetable,
Easy to attract small bugs,
Plant him in a potted plant, It is better.
🌺 SteemIt Community Garden Journal Challenge - October
Link to activity
Https://steemit.com/gardenjournal2019/@simplymike/garden-journal-challenge-october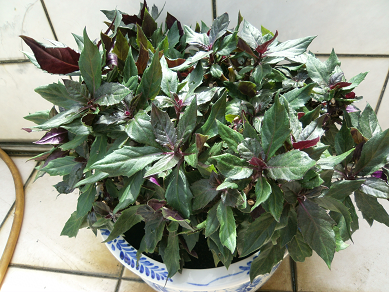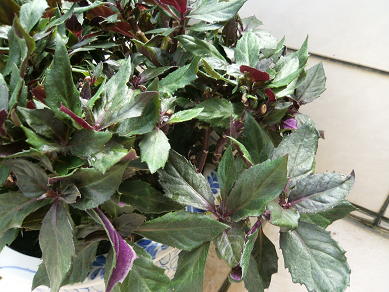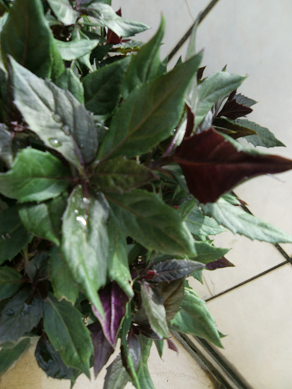 我的紫色蔬菜 (2019年10月)
這是一種蔬菜,他叫作
一年之中的任何季節,都可以種植,
我是種在陽台處的盆栽之內的,
是一種很好吃的蔬菜。
多吃這種蔬菜
可以活血健胃。
他很容易養活,
所以我較常種植他。
他不需要施肥,
但要每天澆水,
澆水不可在大太陽的時候,
最好是清晨或者傍晚。
使用盆栽,
並不是為了方便移動他,
他並不討厭大太陽,
所以不需要在陽光大的時候,
將他移去室內,
之所以使用盆栽,
是因為這種蔬菜,
容易招來小蟲子,
把他種植在盆栽之中,
比較不容易招來蟲子。
🌺 SteemIt 社區花園雜誌挑戰賽十月
活動的連結
https://steemit.com/gardenjournal2019/@simplymike/garden-journal-challenge-october