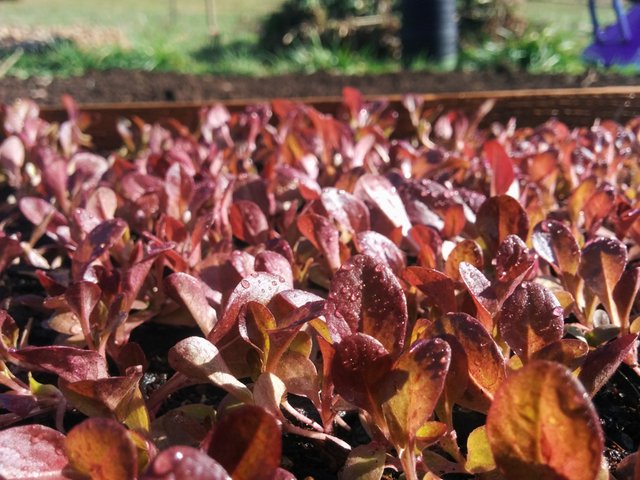 This variety of lettuce is called Little Leprechuan, a Romaine type lettuce. This tray is ready for transplanting! I have hardened off the lettuce for several days and gave them some water so that their roots will stay moist while they are being handled.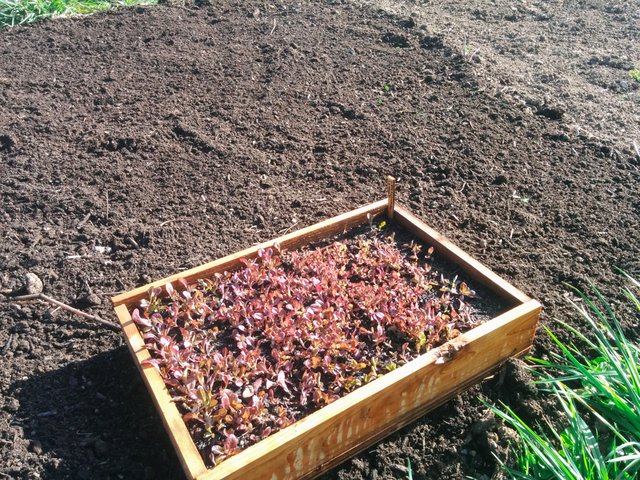 Luckily there was a break in the rains and I had a chance to weed and prep this bed prior to planting.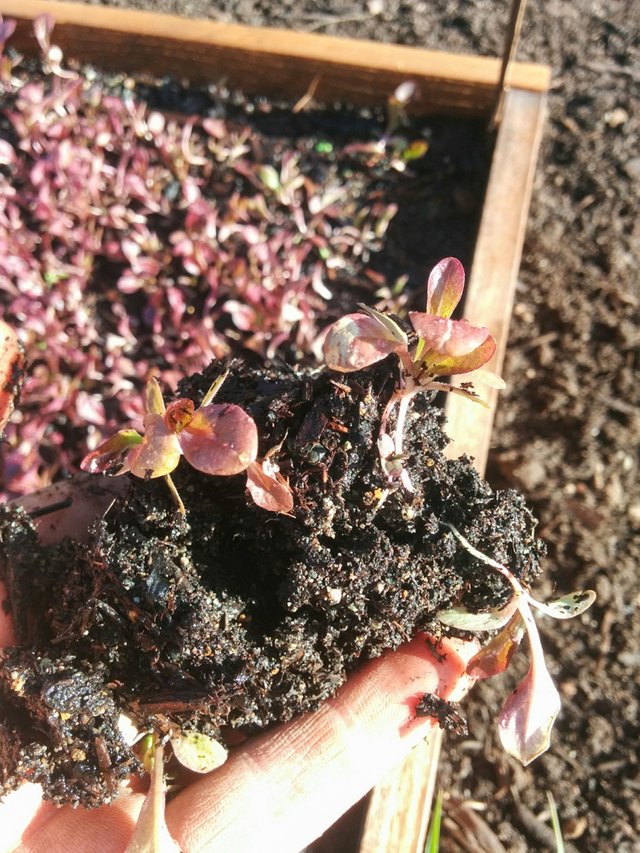 Transplanting is usually pretty easy and a lot of veggies are quite forgiving of transplanting, especially in this cool weather. You can use a fork to dig under plants and carefully pull them out of your tray or pot. Or you could gently use your fingers to grab or dig out the plants.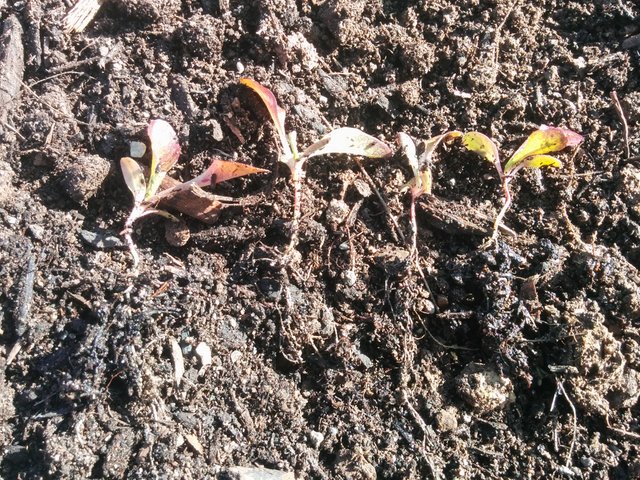 Its incredible how long some of the roots are already!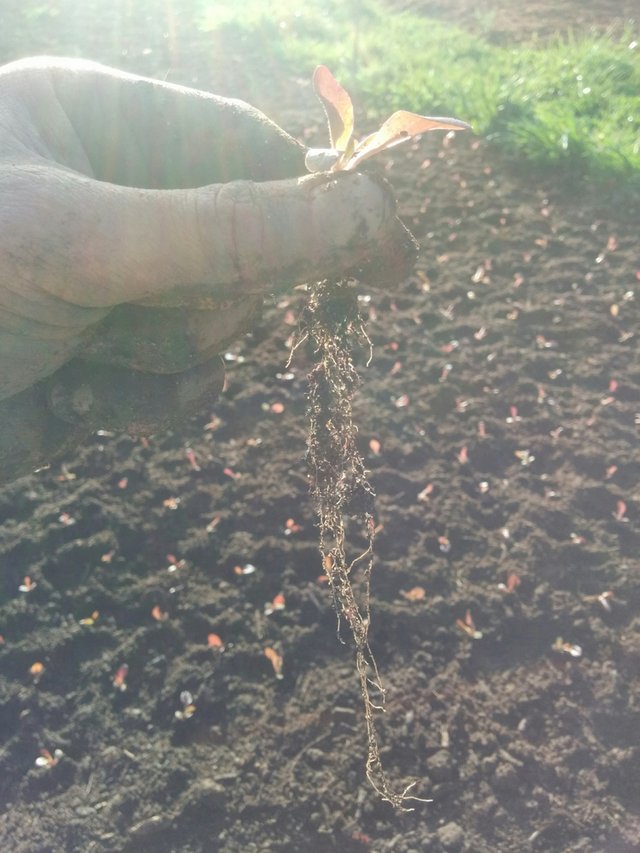 After gently separating the plants by teasing their roots apart it is time to plant them. I like to use a hori hori or a slim trowel to make a small opening in the soil and then press down the soil around the plant to give good soil contact with the roots.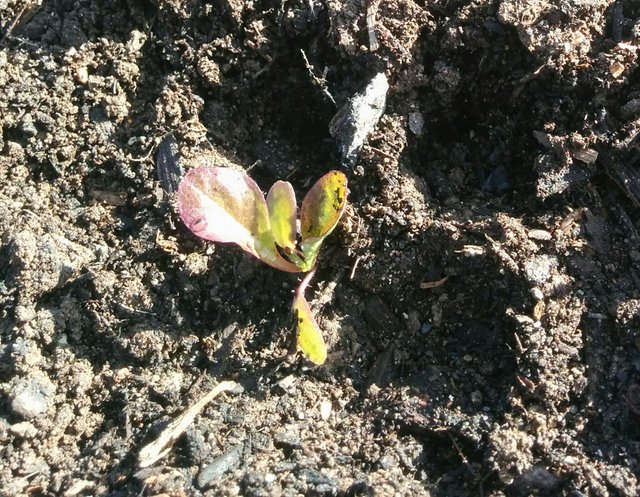 Grow baby, grow!
---

Website | @homesteaderscoop | Discord Community

#naturalmedicine | Introducing @naturalmedicine | Discord Community

#tribesteemup | @tribesteemup | The 8 Pillars of TribeSteemUp