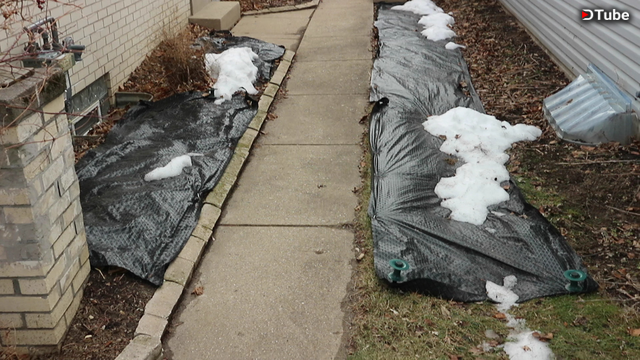 ---
I have always had a deep appreciation for well kept gardens. Gardening provides a wonderful opportunity to learn and "grow" and, since I have retired from my work fighting invasive species in the Kettle Moraine State Forest (www.thebuckthornman.com), I have decided to focus instead on my own little backyard garden, which I quite innocently refer to as "My Garden Shire".
I'm using the Grow Vegetables' Garden Planning software (https://www.growveg.com/) to help me and my garden plan is online at http://gardenplanner.jungseed.com/garden-plan.aspx?p=883028.
Half of the backyard is already a vegetable garden and the other half is patio surrounded by perennial garden and some grass area. The goal of this effort is to convert the entire backyard to food production. This will include:
Relocating a canoe
Removing a 35' tall birch tree
Installing 6 raised beds
Creating stone pathways
Moving Compost bins
Adding rain barrel at southeast corners of house and garage
and planting of course.
So of the things I hope to learn are:
Crop rotation
Companion Planting
Soil maintenance
Seed starting and transplanting
Harvesting and processing
Seed saving
Pest Management
Season Extension (cold frame, coverings etc...)
I hope to learn more every year and create a really productive growing space. Ideally, I will distribute the surplus to food pantries, but for this year, distribution will probably stay limited to friends, family and neighbors. Ultimately, we all need food and I think this is the best use of my time and resources now. It will be a lot of work every growing season, but less, I think, as I get better at it.
I have always treated gardening as some extra work to squeeze in between my other priorities. Now, I'm making the garden a priority. In the past, I have over-planted, trying to grow too many plants in limited space and this has resulted in relatively poor results. Now, I can plant in a "relaxed" spatial arrangement and give each plant an opportunity to reach it's full potential. I'm looking forward to growing beautiful vegetables!
Last year the garden was completely overrun with pests from cabbage butterflies to little black jumping beetles and, to top it off, all of my vines (cucumber, squash and melon) were hit by a mildew that struck at the height of the growing season. This year will be different and I'm going to use all organic strategies to keep the pests out of the garden.
I have gotten a lot of great ideas from the GrowVeg Youtube Channel