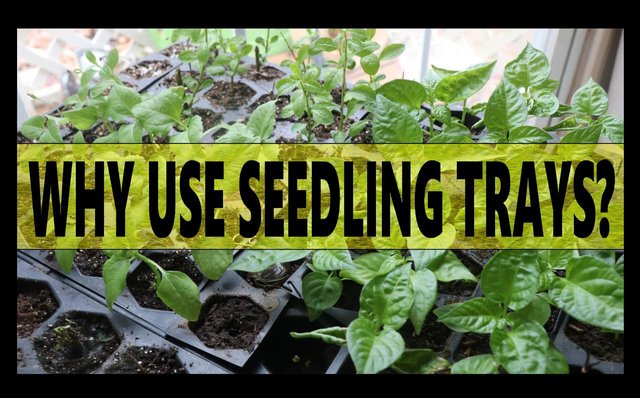 Grow, grow, grow!
---
In this video, I share briefly about some of the benefits of starting seeds in seedlings trays instead of just direct sowing into the soil. I cover just a few benefits, and some of why I am starting more and more seeds in trays these days.
Plus, seedling trays can also be used for plany propagation too!

"WHY USE SEEDLING TRAYS?" VIDEO

Until next time…
STEEMIT LIKE YOU MEAN IT!

Want to sell sustainable, handmade products in the Homesteaders Co-op?