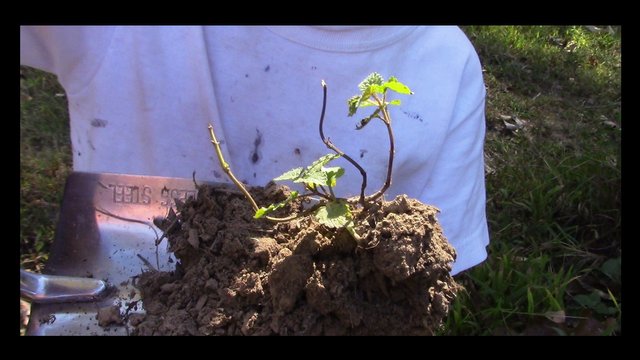 No sense leaving them behind!
---
It looks like this will be my last year planting in my temporary gardens. At this point we are shifting our focus down to own land, and hopefully we can have a house built there by some time next year. Among the plants that have been reseeding themselves and spreading is the Lemon Balm.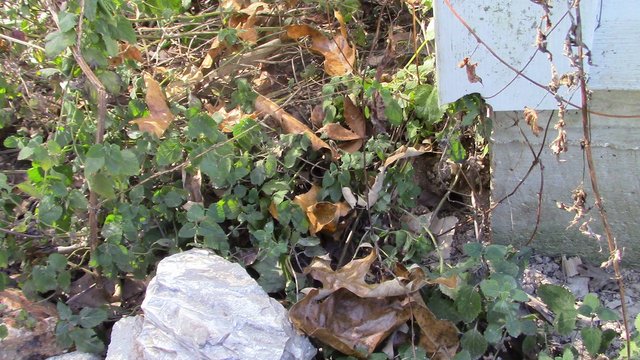 I know that it looks like a mess in this photo, and that's because it is. I didn't really tend to it and it was in a very dry location. Since it is a perennial, it'll be coming back year after year, so I thought that it would best to transplant it this year so that it is established next year already down on our land.

C'MON BOY, LET'S TRANSPLANT!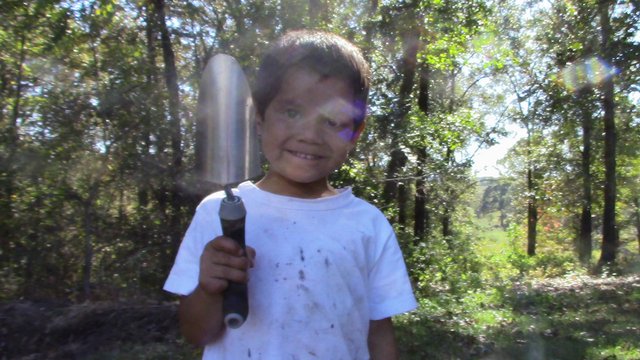 This was my assistant for the project, "Monster Truck the Pepper," our oldest boy. He's a quick learner and a helpful lad when he pays attention, so I wanted to at least expose him to the general idea now. Hopefully this information will be there for years to come.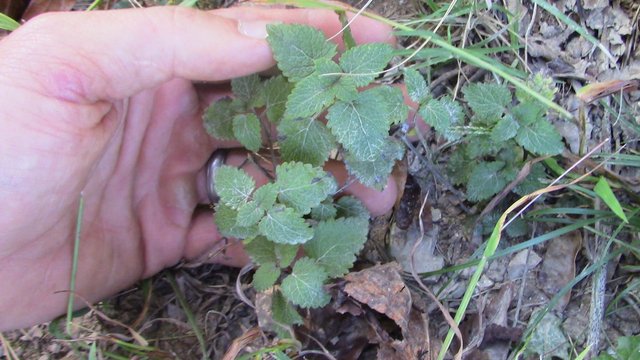 Around the main plant are plenty of little seedlings that have now sprouted. We love the fresh lemony flavor of the leaves and I enjoy it often in my herbal teas.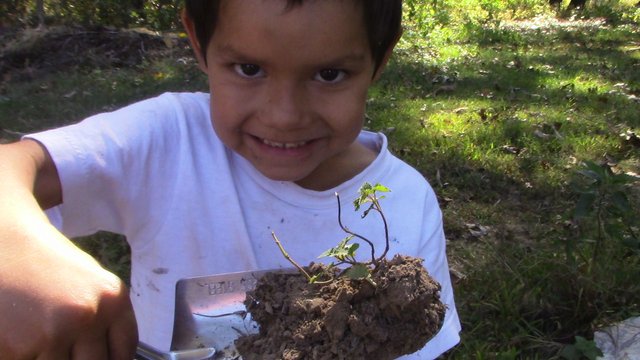 Using a small shovel we carefully dug around the small seedlings to make sure that the root system was not only intact, but also still firmly rooted in the soil when possible. The less that we can disturb these young plants the better the potential success of this transplanting project will go.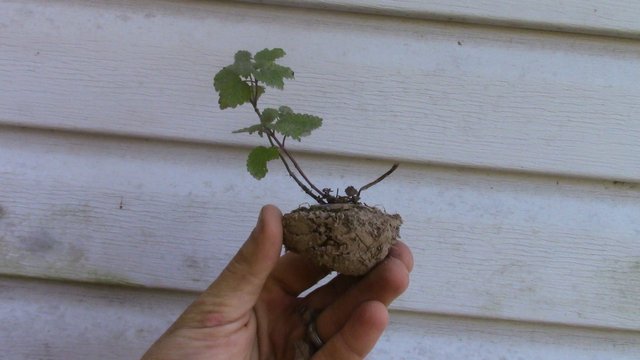 This one is a good example of a seedling with an intact root system still in the soil. It should transplant very easily.

DOWN TO THE LAND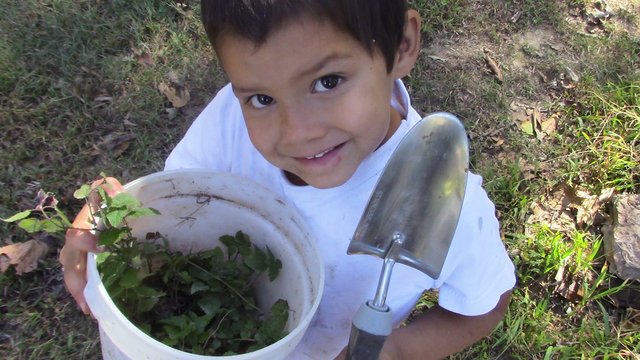 Soon, we had a whole bucketful of little Lemon Balm plants. Even if some do not survive, the ones that do will be back for years to come, and the seeds from those plants can be used to grow even more if we need them.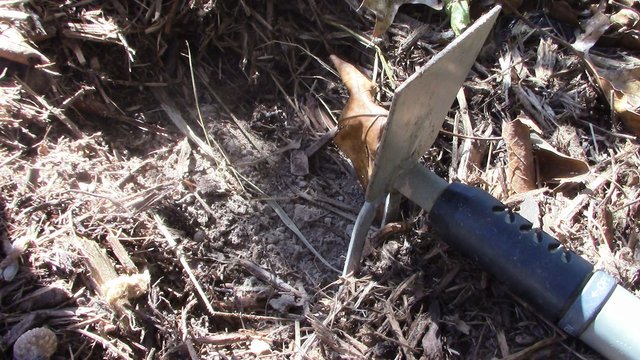 Down on the land we planted them where we have already used animals to remove all of the undesirable plants like Green Briers and Poison Ivy. Once these plants were removed, I covered the soil with a layer of mulch to prevent new growth of plants that we are not intentionally planting.
To prepare for the transplant, we just removed the layer of mulch and exposed the soil beneath.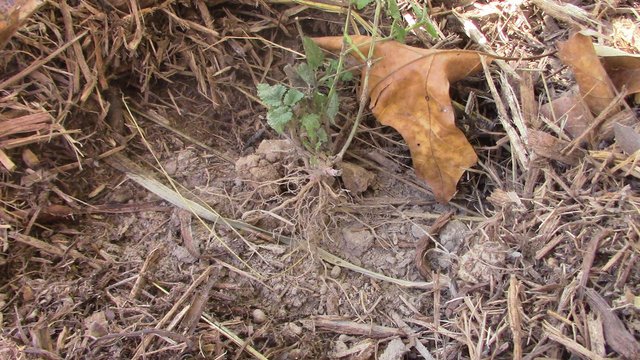 We then placed the young seedlings on top of the soil. The one in this photo had already lost most of the soil around its roots.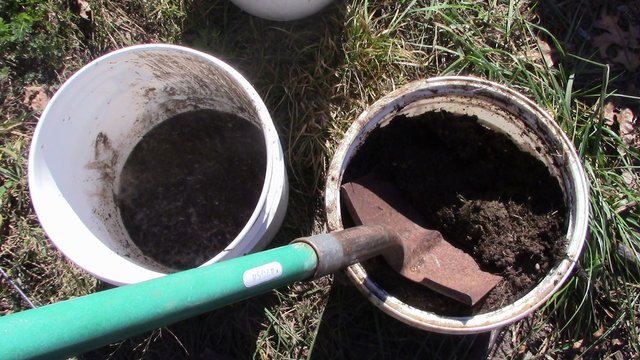 Rabbit manure and compost are two key gardening elements on our homestead. These are what we will use to try to get these plants off to the best start that we can.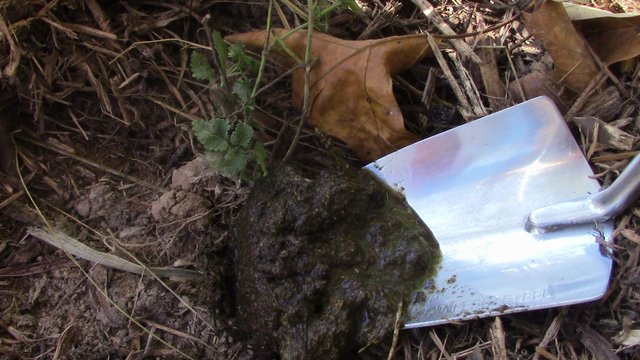 We applied moist rabbit manure around the plants and over the roots. This will not only be supplying them with vital nutrients while they grow, but will also help keep the roots moist and the plants alive.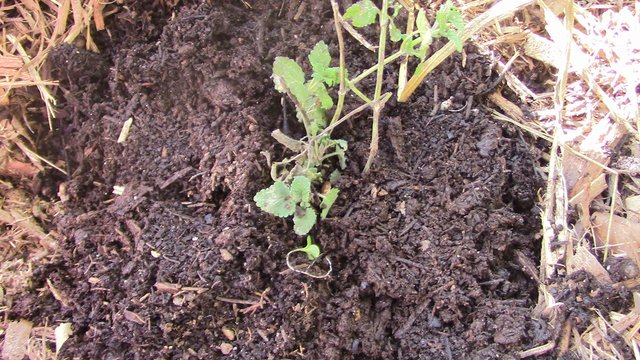 A generous layer of compost was then added on top of the manure. This is also some rich organic material with many benefits for out young Lemon Balm plants.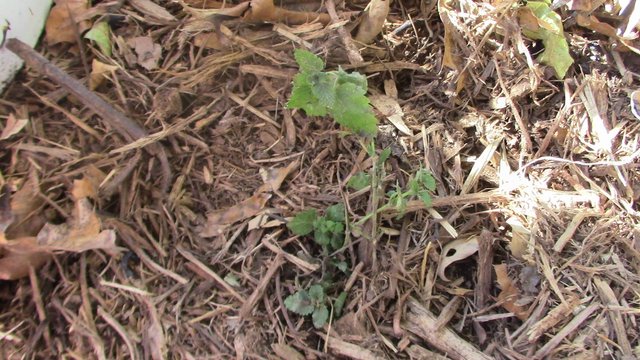 We then carefully covered each little plant with mulch again, leaving only the stem and leaves exposed above the surface.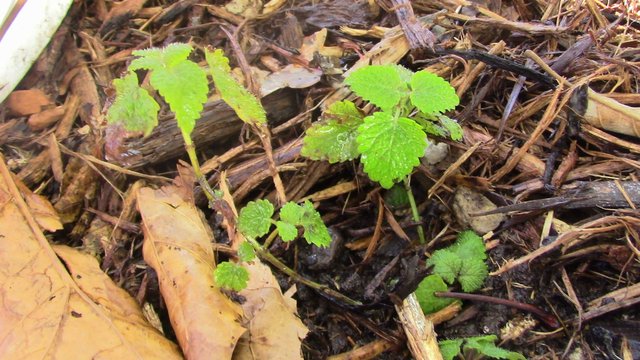 Even though the rabbit manure underneath was already moist, we gave them each a little water to welcome them to their new home. So far, most of them are doing very well.
The more useful plants we can grow on our own land, the better off we will be. The more members of our family understand how to tend to the plants, the easier that job will be. This is especially beneficial when we used perennial plants, because they get planted once and last for years to come!
Monster Truck did a great job and we now have Lemon Balm plants growing on our land. We will have to see how they are doing in the spring!

As always, I'm @papa-pepper and here's the proof: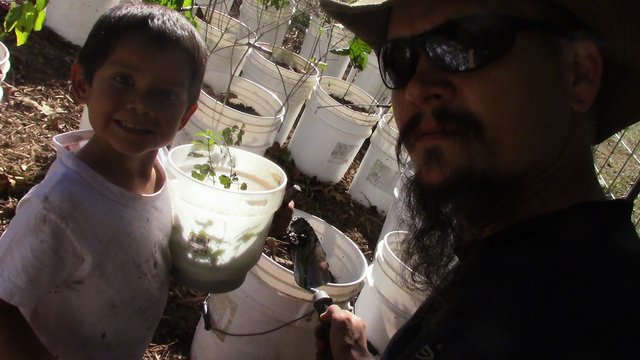 proof-of-my-transplanting-helper
---
---
Until next time…
Don't waste your time online, invest it with steemit.com

GIF provided by @malos10
---