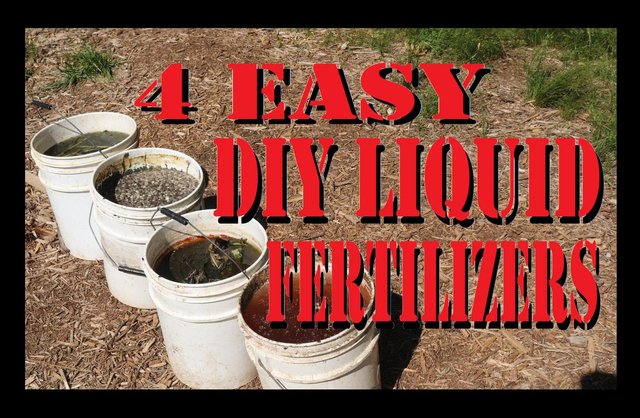 Do it yourself!
---
Plants need nutrients, and liquid fertilizers can be an excellent choice. However, many can be rather expensive, and more and more gardeners are choosing to grow naturally and organically.
In this video, I share four simple liquid fertilizers that we use here in our garden, made from common ingredients like Stinging Nettle, Comfrey, Fish, and Rabbit Manure. Get your grow on!

"4 EASY DIY LIQUID FERTILIZERS" VIDEO

Until next time…
GET YOUR GROW ON!
---

Want to sell sustainable, handmade products in the Homesteaders Co-op?