Oh how lovely!! A little blue spring bulb has sprung up in the garden! Spring is finally here....NOT!!!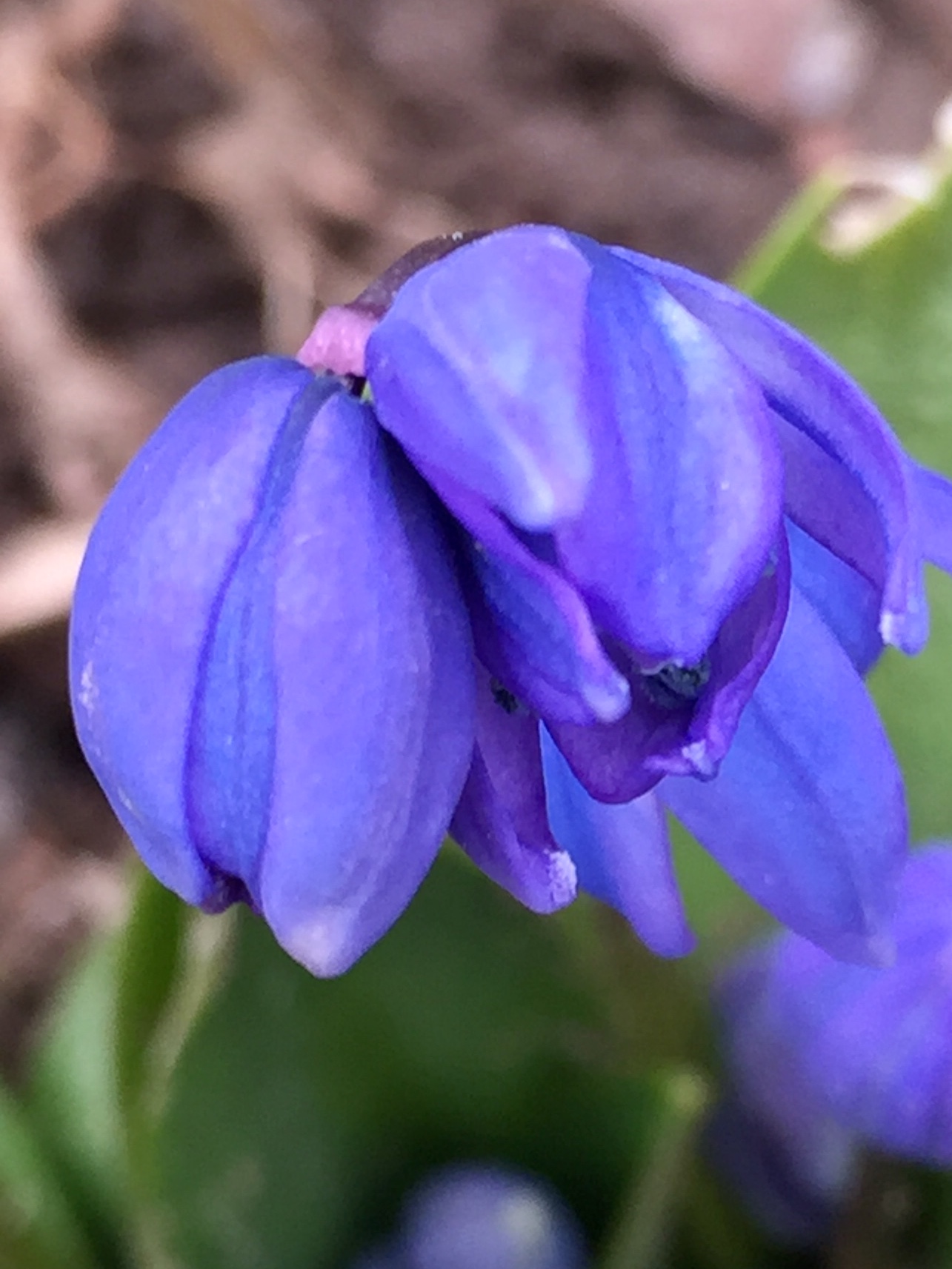 Oh, Mother Nature...can't this madness be stopped?? We've had 2 nor'easters already this month with another one coming tomorrow. The first 2 downed trees and electrical wires all over our town, not to mention all over New Jersey and the entire northeast. It's still a mess along the streets where everyone has piled their logs and branches.
This is the 'smaller' pile in front of my house.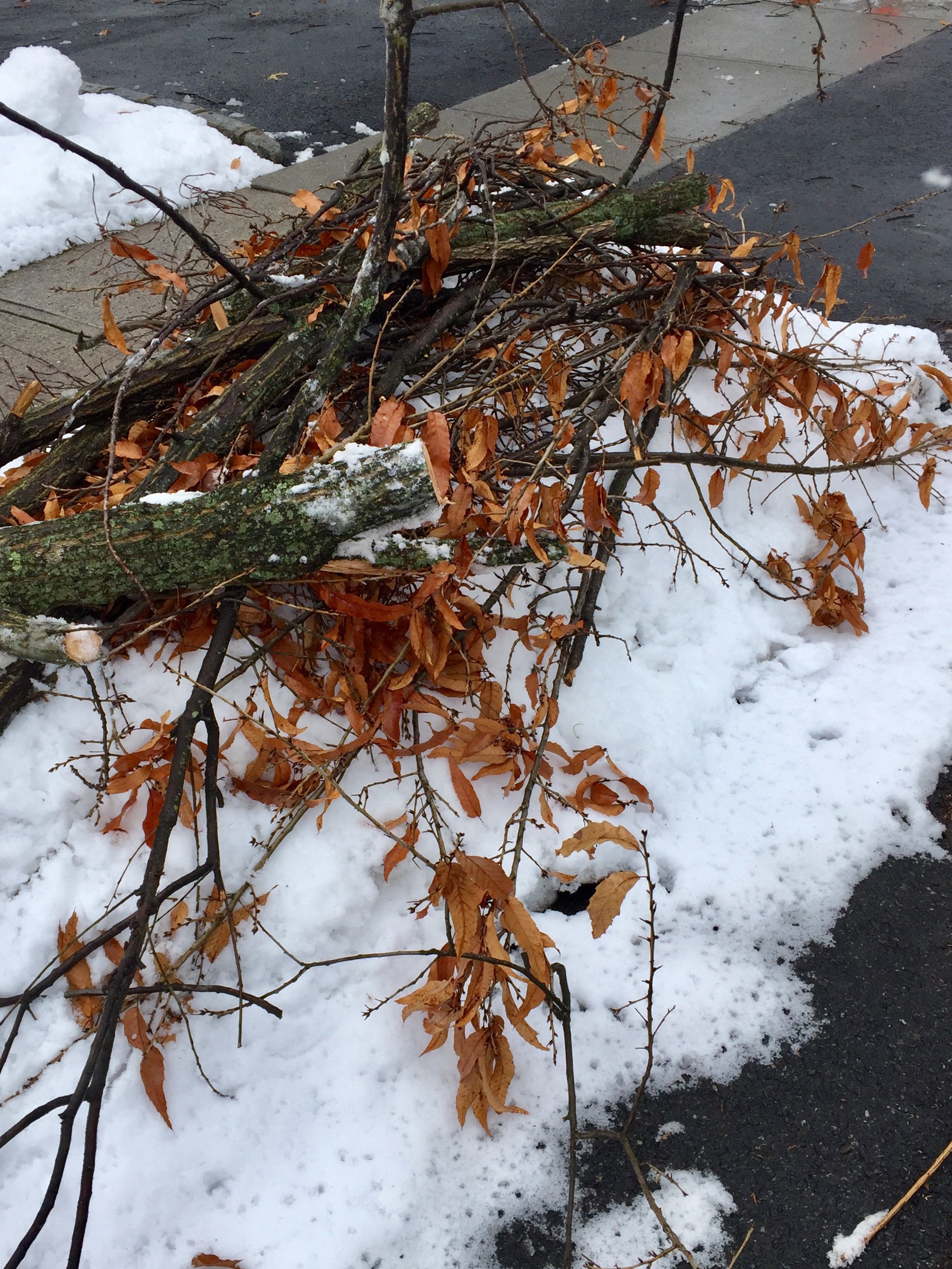 It grew in size after taking down this bad boy...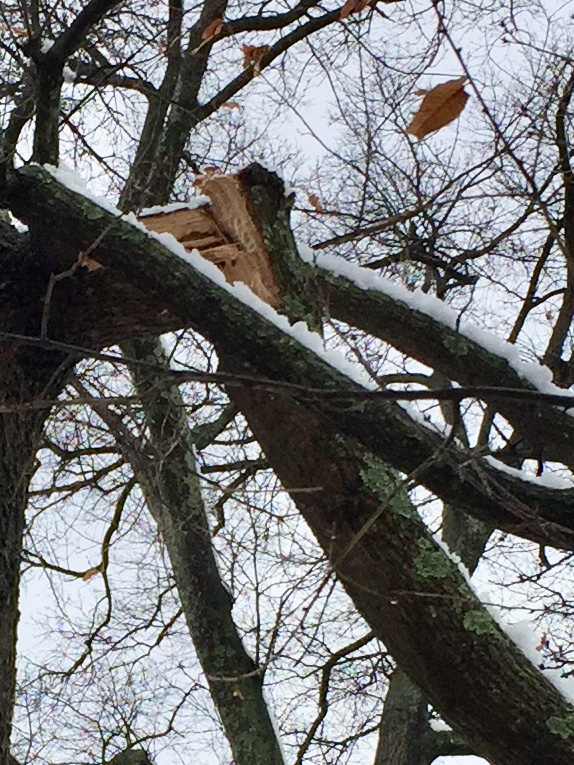 Luckily it didn't take down our internet or electricity, but up the street, a tree went through the roof, thru the attic, and into a 2nd floor bedroom. Another tree fell across the avenue at the top of my street, taking down the telephone/electric pole and leaving live wires strewn across my friend's driveway.
Well, enough bad news and enough thinking about the next nor'easter scheduled to arrive tomorrow morning to dump 12-18 inches of heavy sludgy snow...yuck.
Here's some nice news...spring really is ready to burst forth around my house, and along with the blue bulb at top, here's more proof...
Lilac buds!!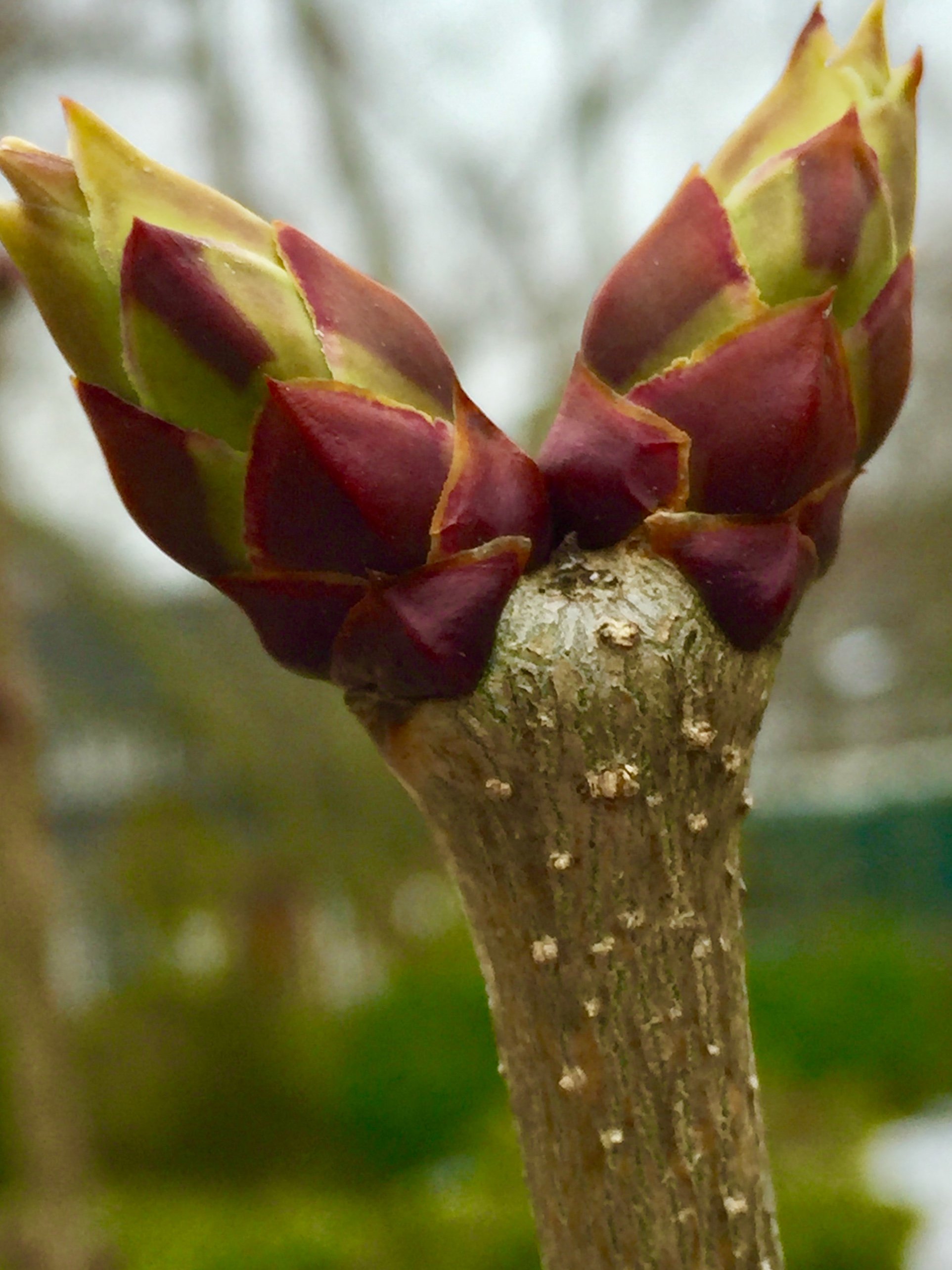 Helibores!!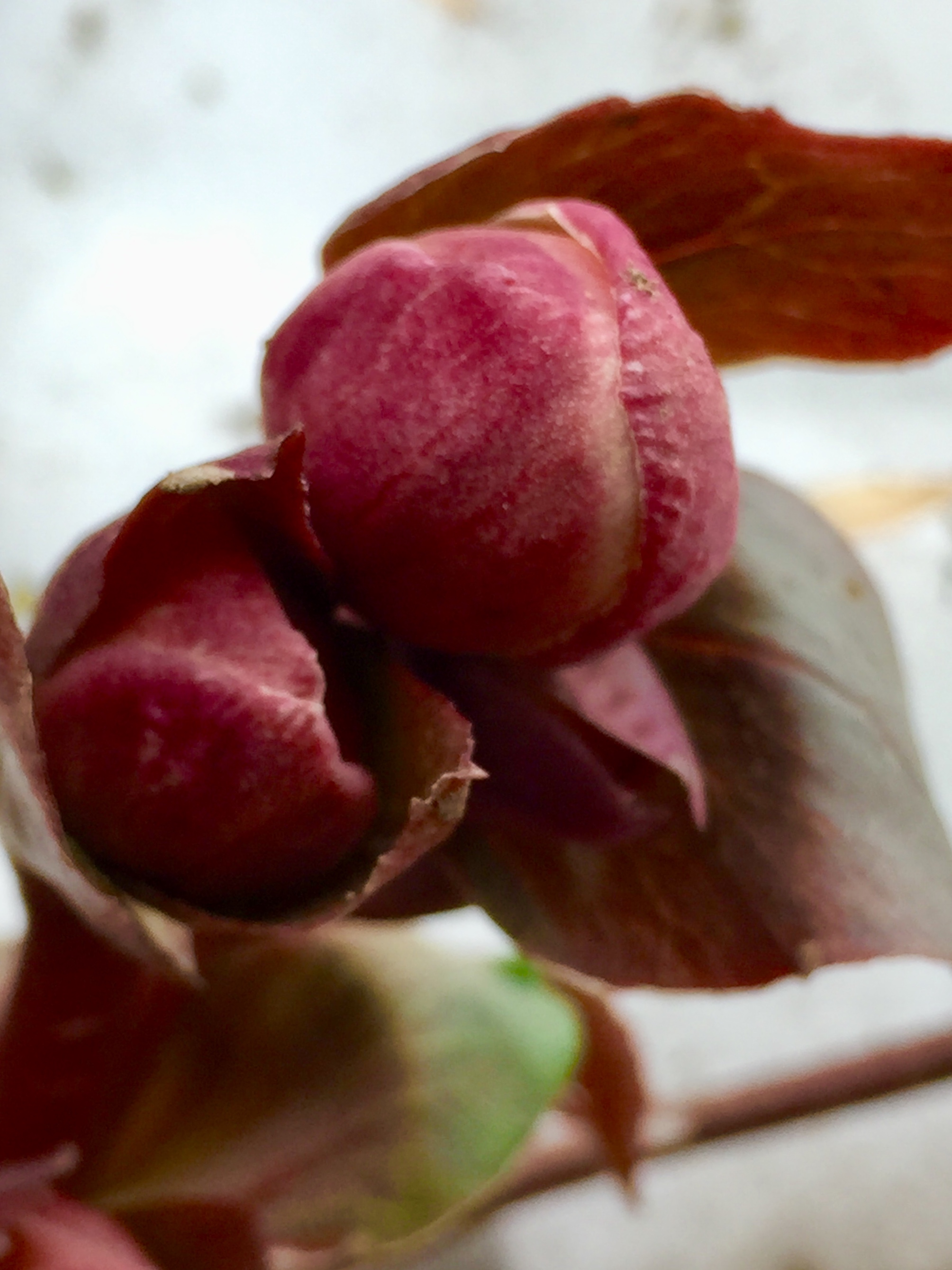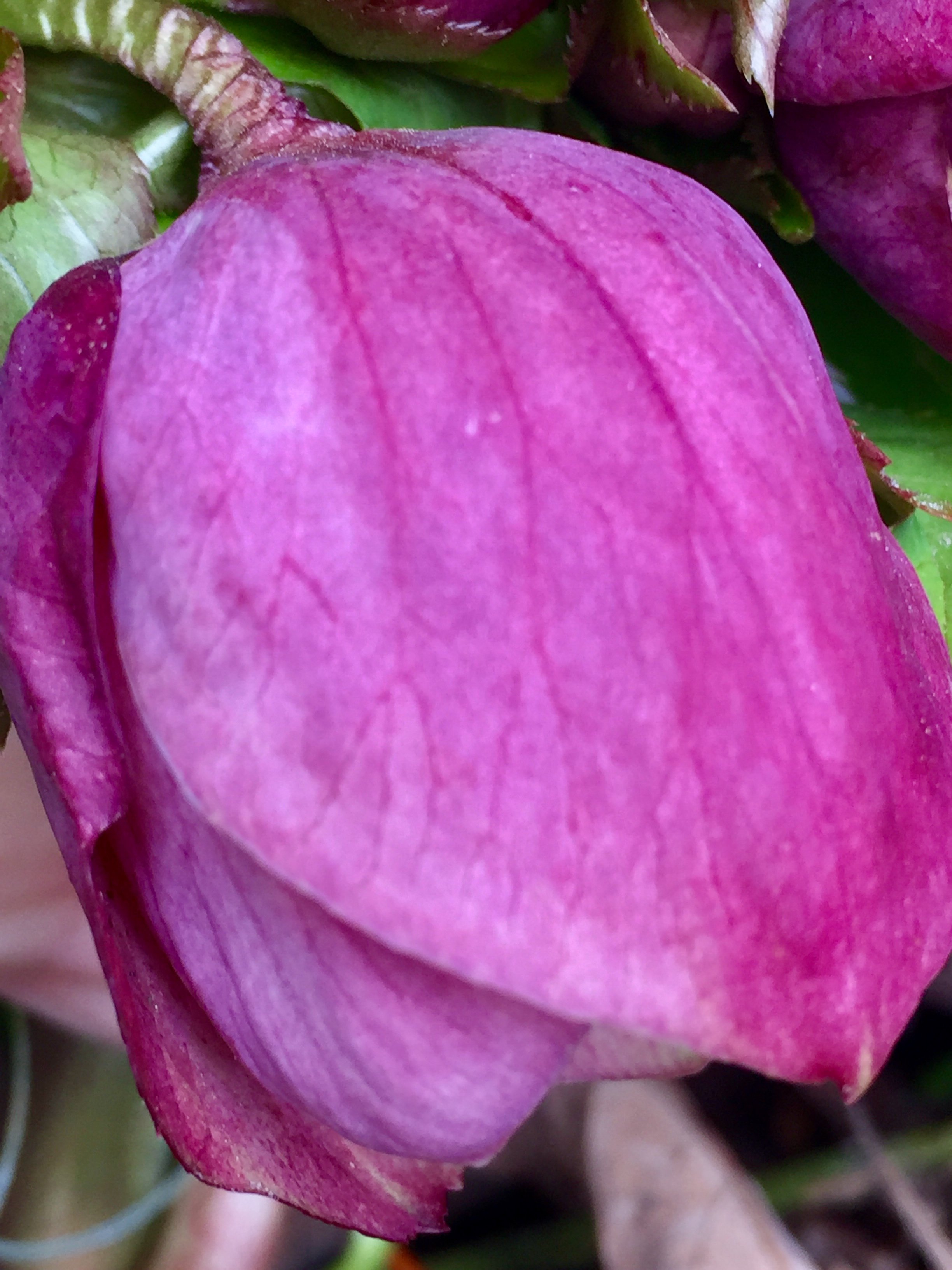 Awwww, so pretty. Luckily these plants are pretty resilient.
Snowstorm TIP #1: Try to go out a few times during the storm and knock off the heavy snow from your shrubs else they could be squashed flat :0(
Snowstorm TIP #2: Go outside with CAUTION!! Watchout for falling branches from tall trees! Watchout for falling trees!!
Happy Snowday tomorrow!