Pruning Blueberry Bushes
Every year I prune my blueberry bushes to encourage large plump berries and to keep my bushes under control. I've trimmed them in the fall, late winter, and early spring but I believe early spring right before the bush is ready to bloom is probably the best time.
I've read that blueberry bushes can produce for 50 years or more and the individual canes can produce for several years before dying off. If I have a bush that is sparse and has been producing large buries but not particularly a lot of them, I encourage some new canes to grow to allow the bush to fill in a little. On the other hand, thick overgrown bushes that produce tiny berries get cut back and thinned hard until the berries become larger.
These pictures may be difficult to make out but here are my two largest bushes before pruning: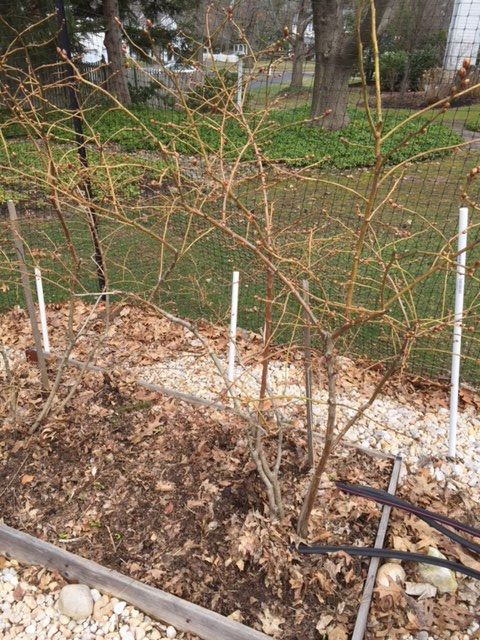 And here they are afterwards: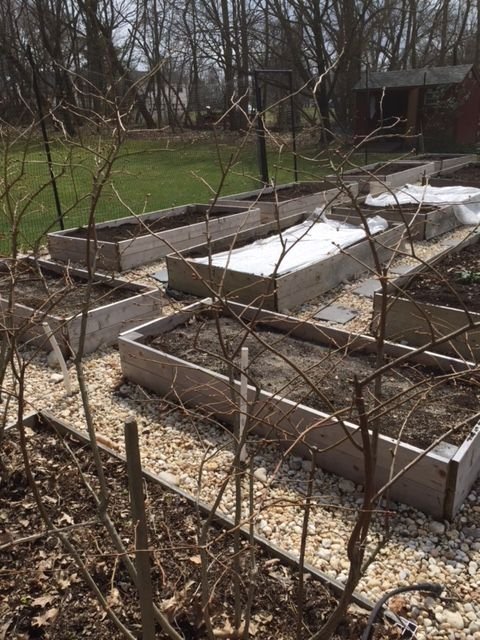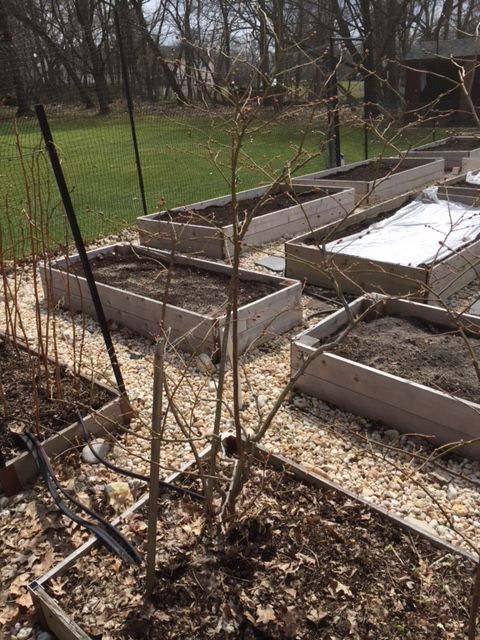 Generally, when pruning I thin out a lot of the small branches and also cut back some of the higher canes so I don't have a problem getting my nets over them later.
Thanks for reading and please share any tips you may have on growing blueberries.