In the Forest, Food is Free!
Nature is my teacher and I'm learning that food is free in the forest. Instead of spending time in the woods, I like to think of it as more of an investment. Nature gives more than she receives. Nature is open-source. She offers her abundance with the world and her seeds adapt to their environment, sharing their wisdom freely for the benefit of all. Amazing!
After a hike, I always feel renewed and am often inspired with creative insights or new ideas. The forest has the ability to clear your mind of old thoughts, creating space for new ways of thinking and perceiving. In the peace of natural surroundings, I want to explore life's simple mysteries and things we often take for granted.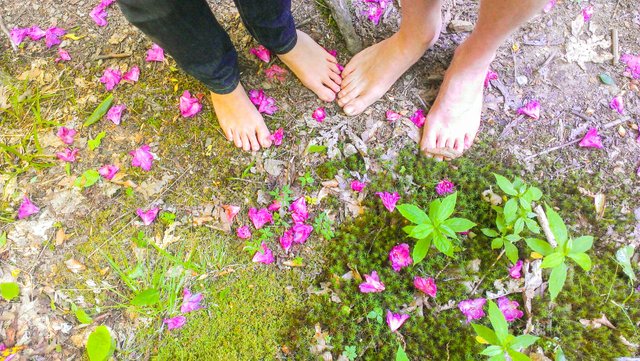 As we return to our daily lives, we can bring this prosperous vision back to our communities. We can shift our thinking and start planting the seeds for a future where abundance is normal. Small and simple acts can ripple out to catalyze change. A front yard garden can be the spark that inspires a neighbor to start growing their own food. You never know who you may inspire next!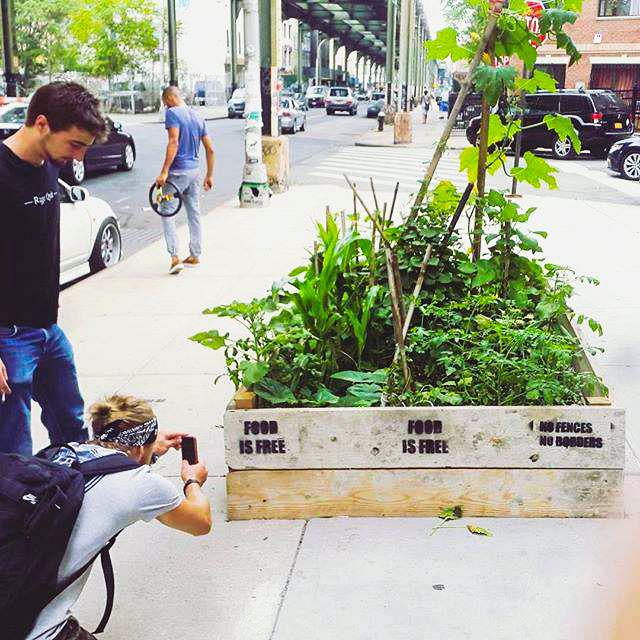 We are a part of nature and it is a part of us. Growing up in the city, I had to make an effort to get into a truly natural surrounding. I found solace at the edge of my backyard, where things got a little overgrown. If we even let a small corner of the yard grow wild, it creates a space in which we can start to observe and learn. Our new discoveries then help us co-create with nature and open new realms of possibility.
Imagine a world where all of our needs were met by open source solutions; unleashing a new level of global creativity for all of humanity. Let's plant the seeds for this new normal.
Here I am in GIF form out in nature, eating FREE FOOD! Mmmm, wild blackberries! Have you had them this year?
What is your favorite place to recharge? What are your favorite wild foods or edible "weeds"?
Make it an awesome day!
Onward and Upwards,
John