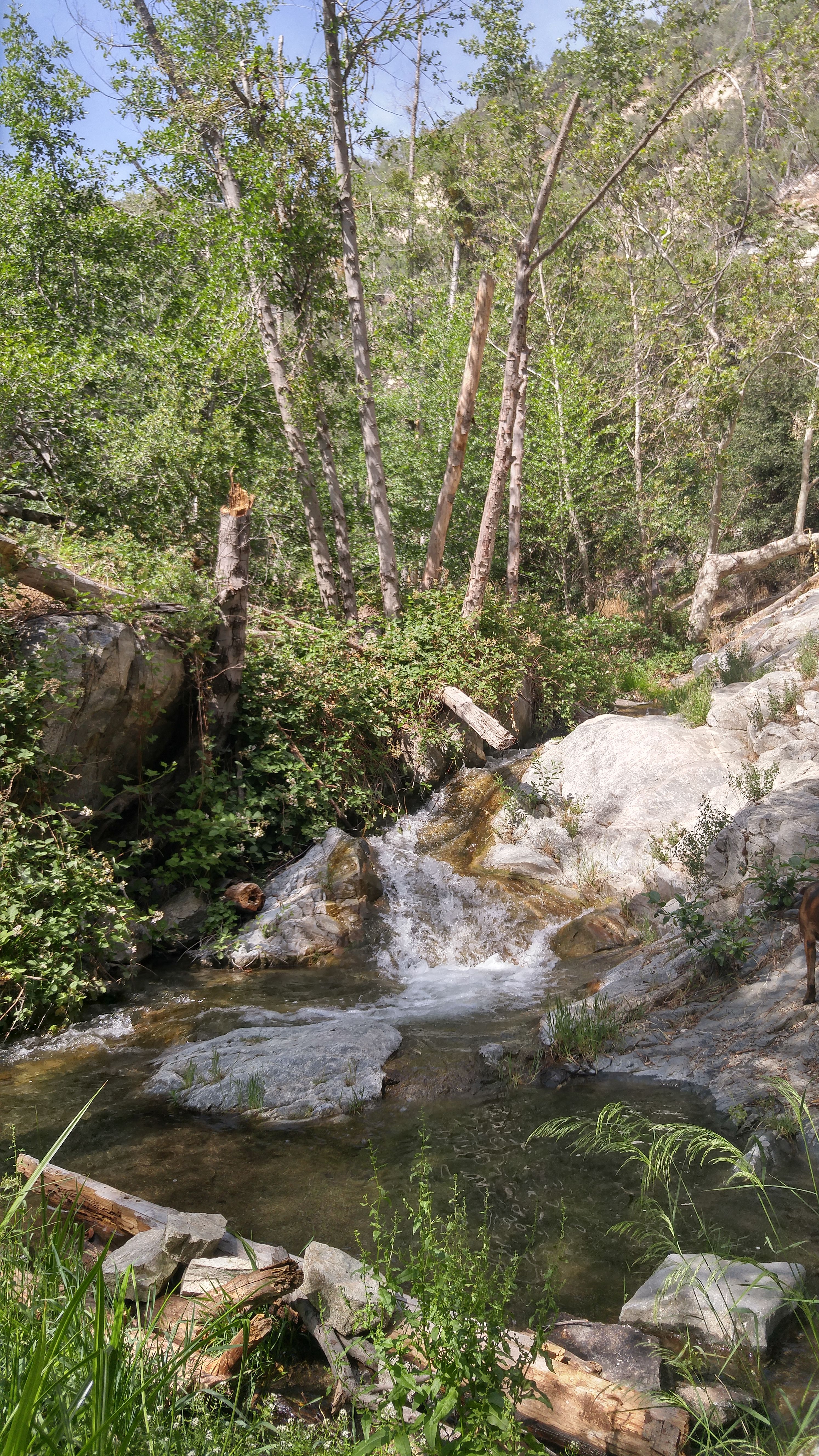 Water sluices down from Angelus Oaks, CA year-round through a woodlands and chaparral canyon, through the small hamlet called Mountain Home, and on out to join the Santa Ana River basin.
The trail used to be a road servicing river cobble vacation cottages. These have become fascinating rock gardens half-hidden in the trees and brambles.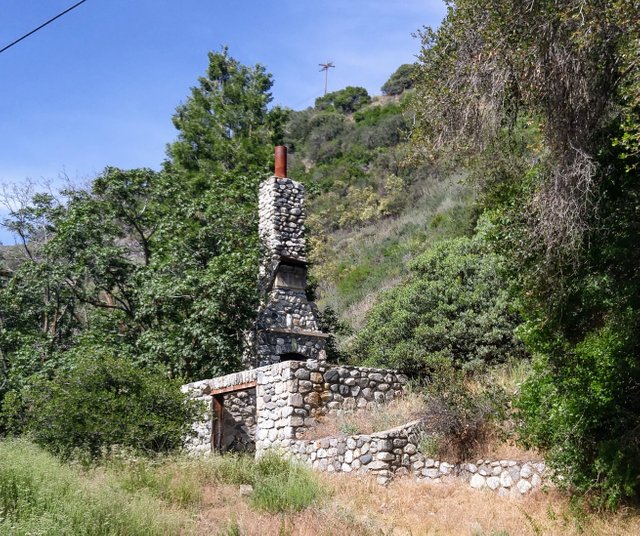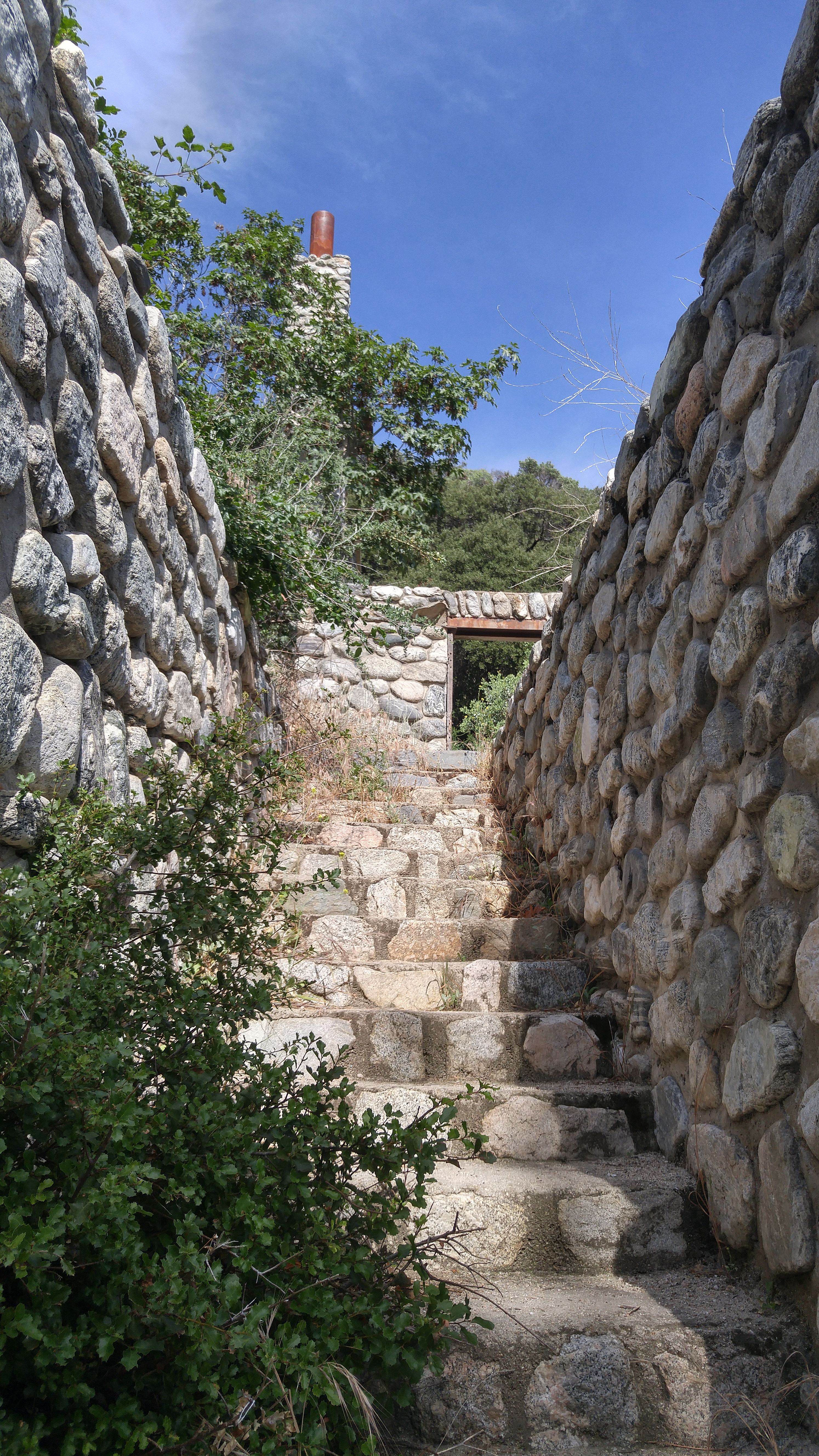 "Every exit is an entrance...to somewhere else."-- Rosencrantz and Guildenstern Are Dead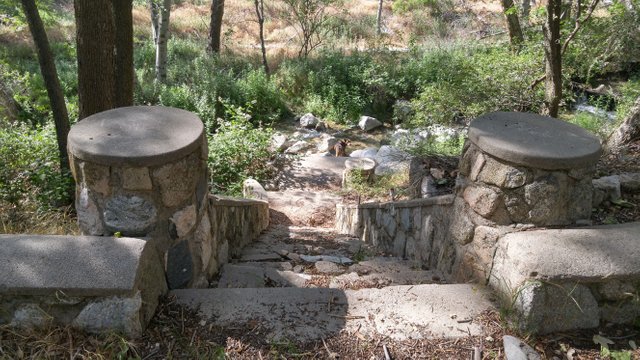 This must have been quite stately in its day: a gracious patio with a staircase sweeping straight down to the berry banks below.
Foundations form feral garden planters.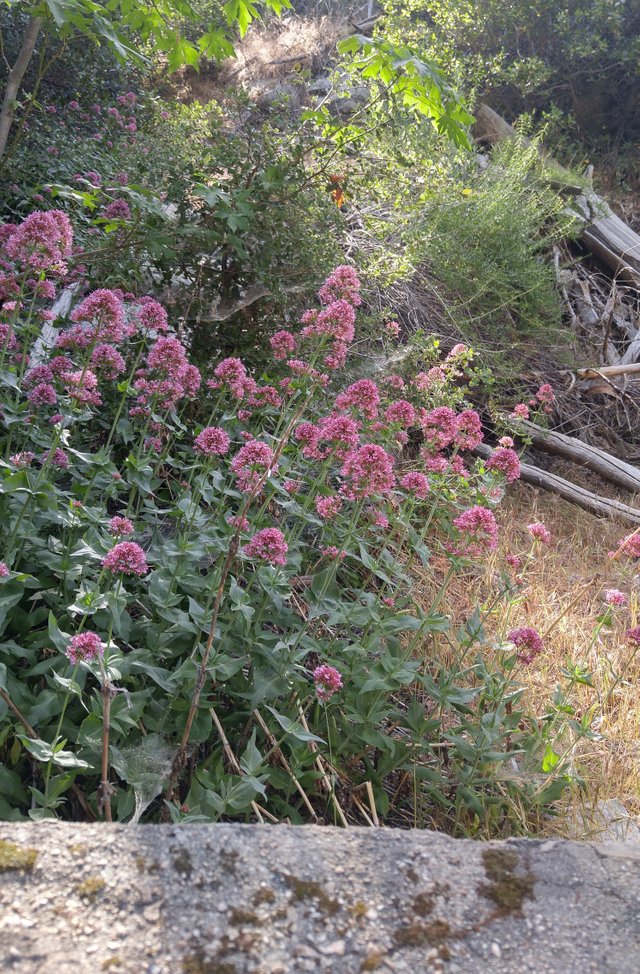 The tinkling brook is full of tiny brown trout and supports loads of wildlife, from bugs to bears. (See my bobcat encounter from the same hike here: https://steemit.com/animals/@creationofcare/bobcat-encounter )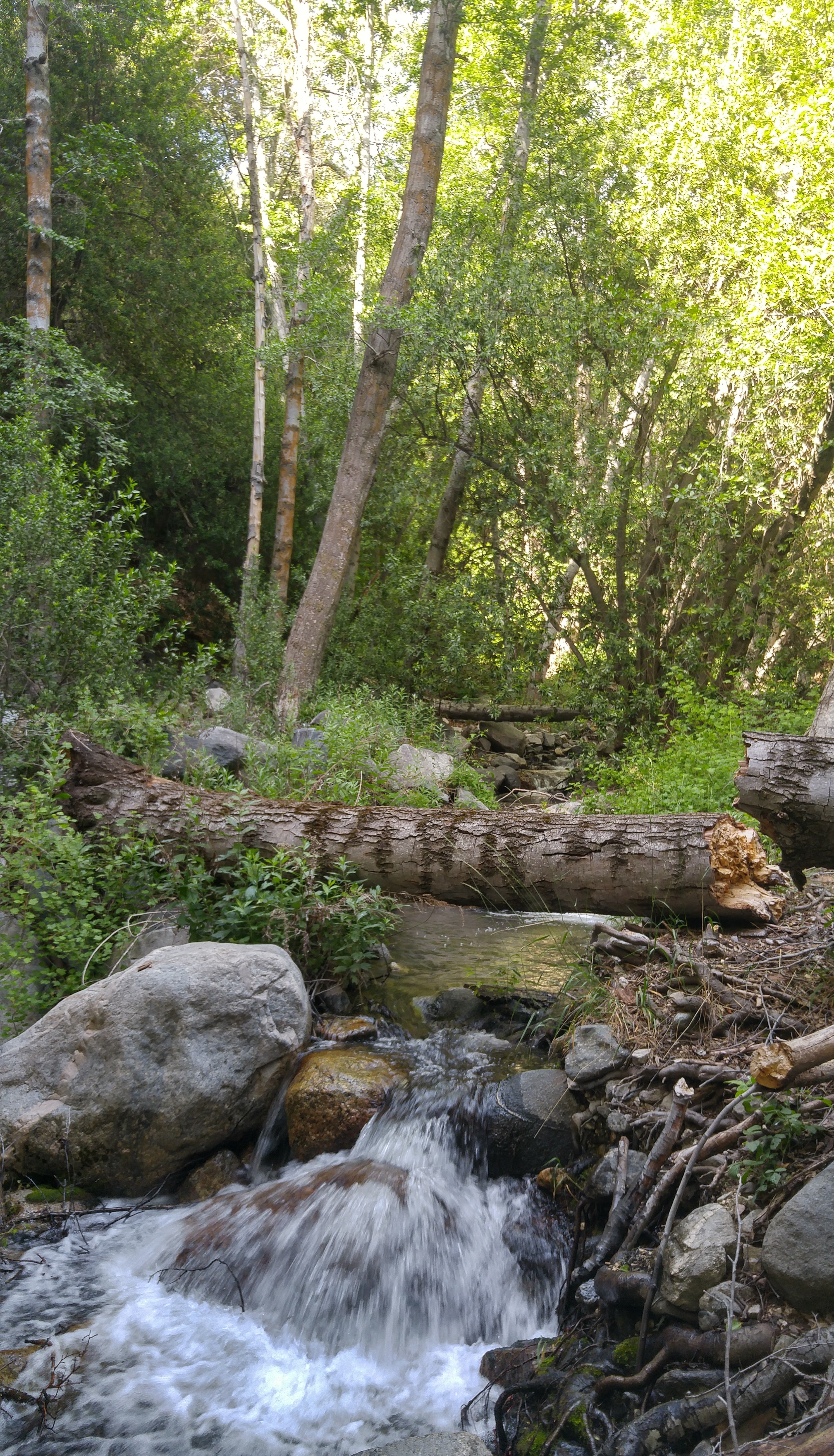 The diversity of species thriving here makes my soul sing. Live Oak, White Alder, Sycamore, California Bay Laurel, Incense Cedar, White Fir, Lodgepole Pine, Jeffrey Pine--the list of trees goes on and on.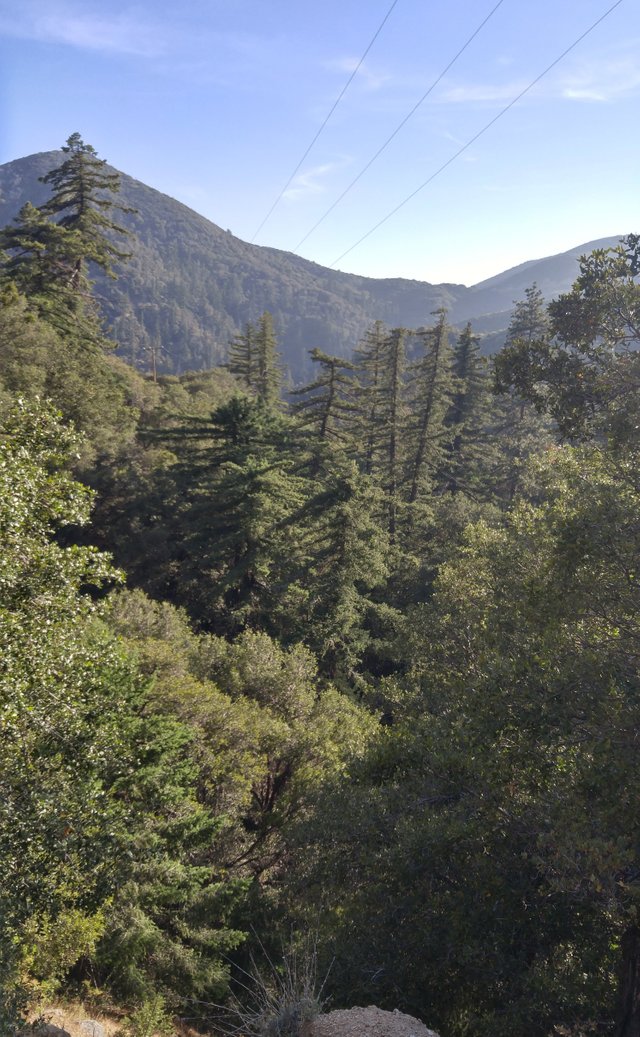 The Maple trees are dripping with winged seed clusters.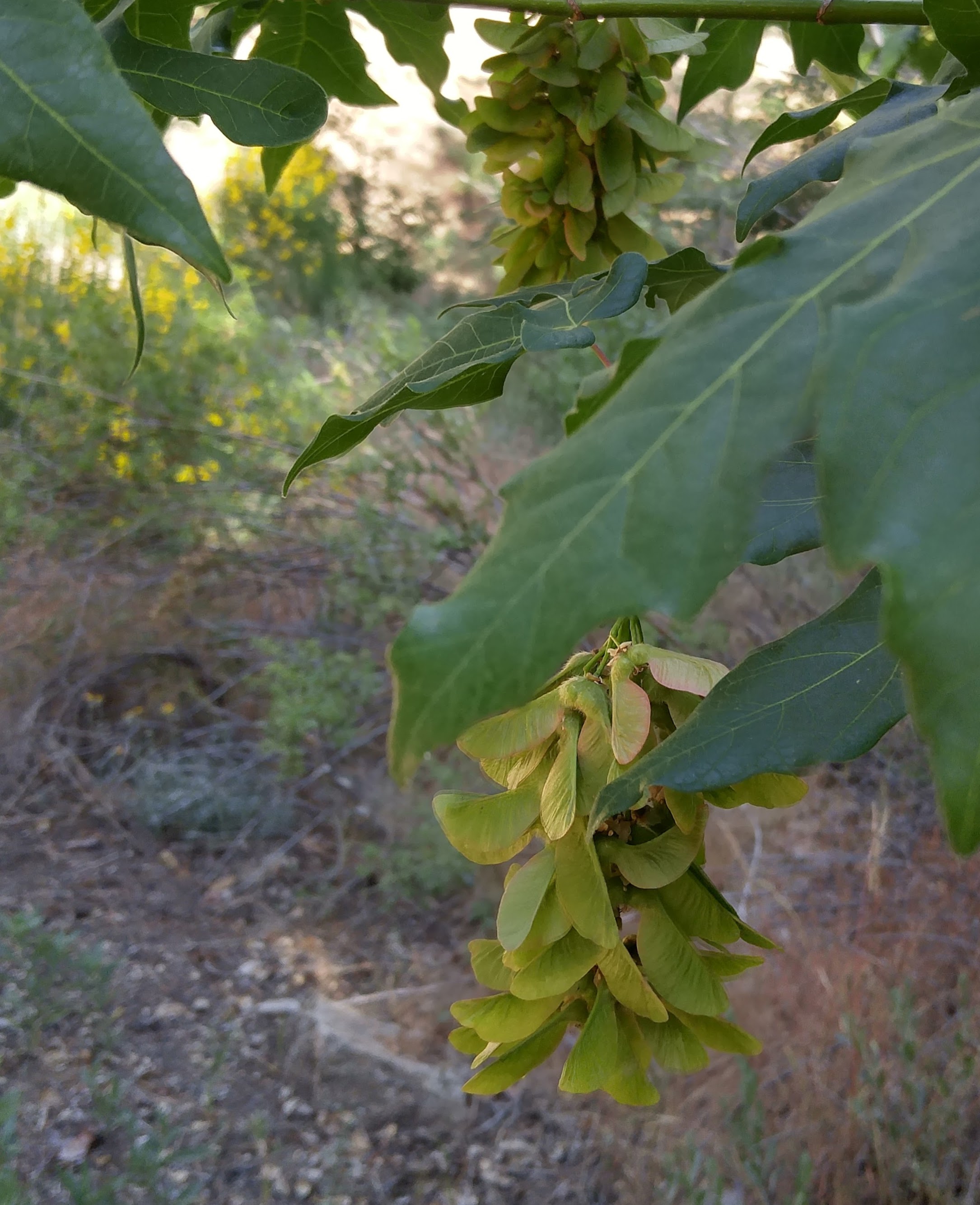 A mixed forest and transitional biome like this is nature's model for coping with all sorts of individuals who get along together and thrive with abundance. My heart fills with Metta for all beings. *
Since wildflower season is crackin' at this location, I will share yesterday's collection of flowers in Part 2 of this post.
Love,Cat