Garden update #1
Update on what's been happening.
So everything's growing nicely; some things too much actually. You can see that I've got a massive plant in the background, that's a tromboncino squash and it's started to expand everywhere attaching itself to the tomatoes' support lines.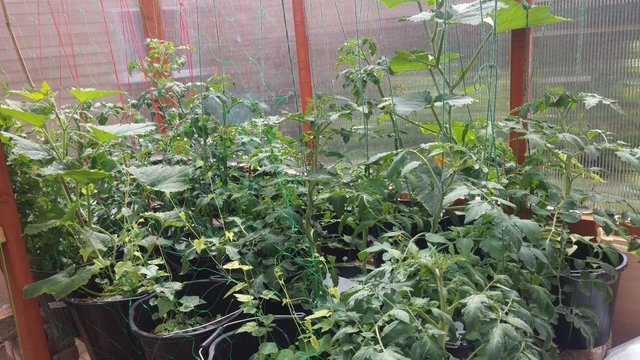 I had to remove it as it would have grown way too big for the space it has.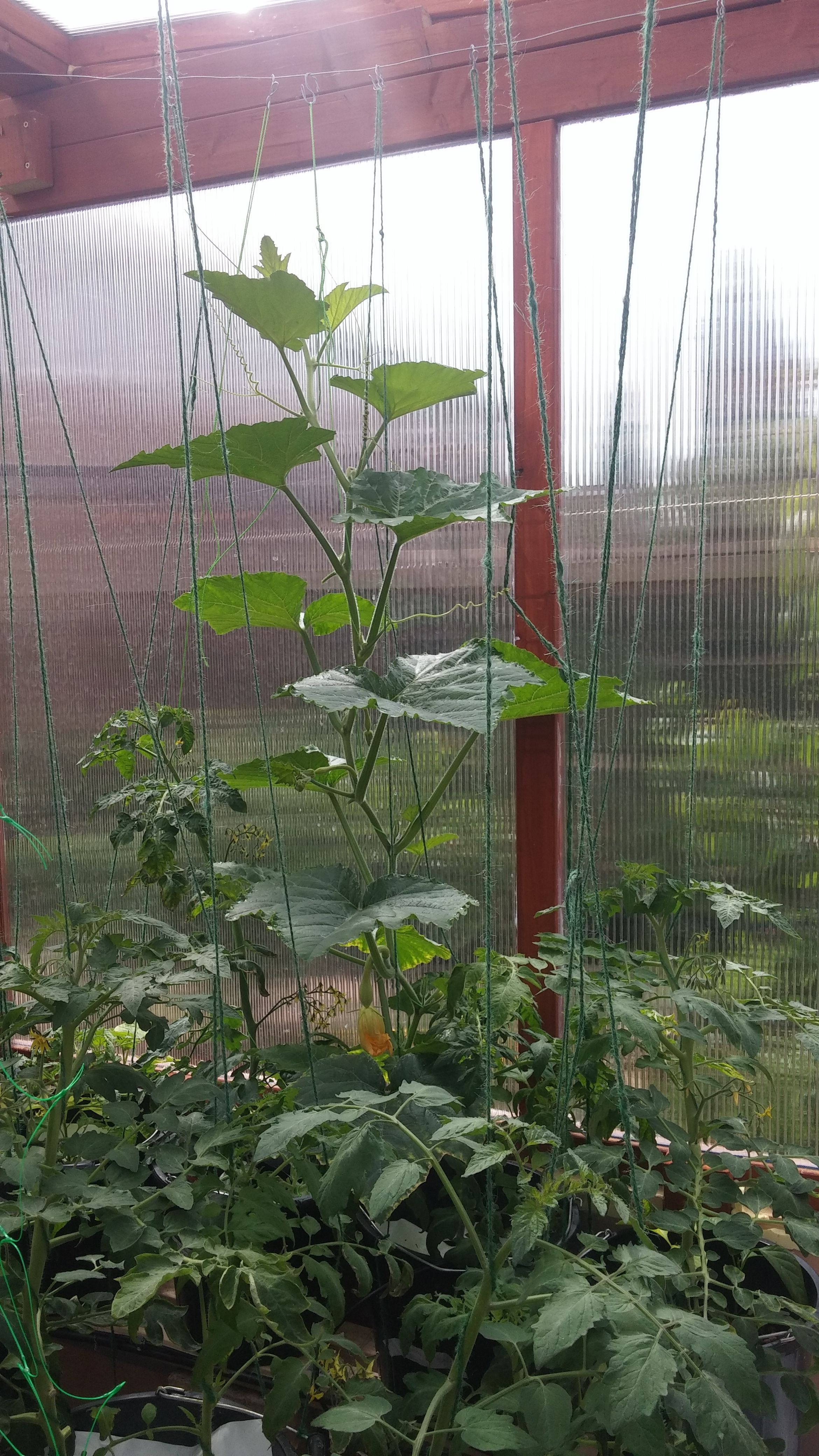 The good thing about growing in clay pebbles is that plants can be easily removed with the root ball more or less intact. Took it out, moved it to a different bucket (with holes all around so that the plant doesn't get rootbound), added some cococoir and leaned it against a fence. The squash might not survive this shock transplant but we'll see what happens.

Cucamelons started taking off now, growing about 10cm a day, leaves look a bit pale, will see if they recover. Next to the cucamelons there's some nasturtiums growing, they've been added to the system 4 days ago and they seem to like it.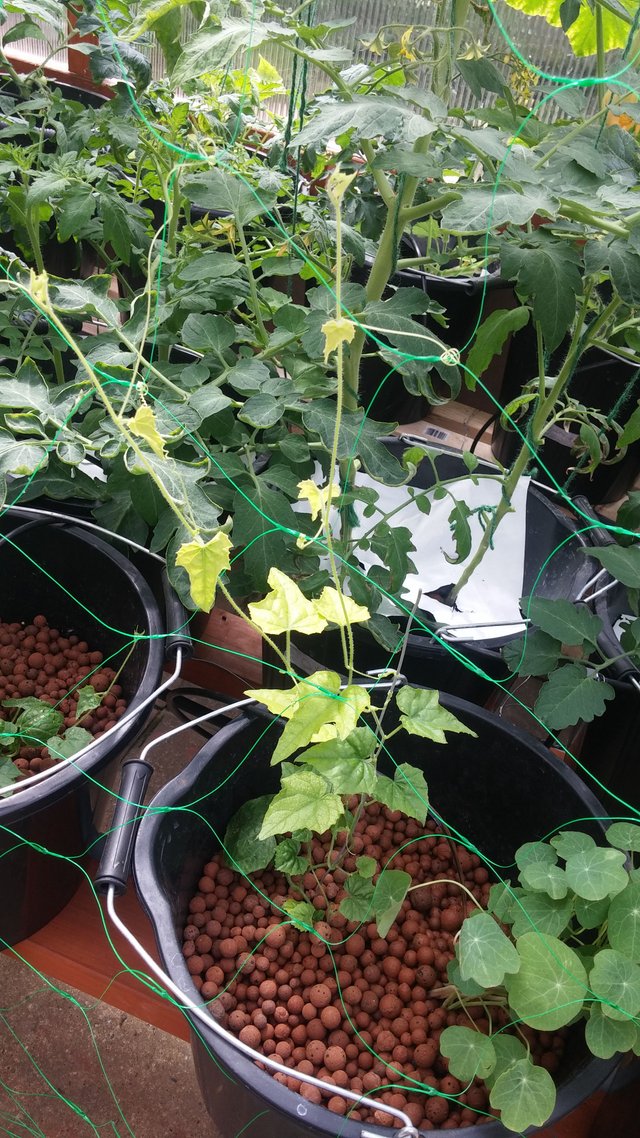 Tomatoes are forming on quite a few plants now.

Salad seedlings and lemon cucumber ones are ready to be moved.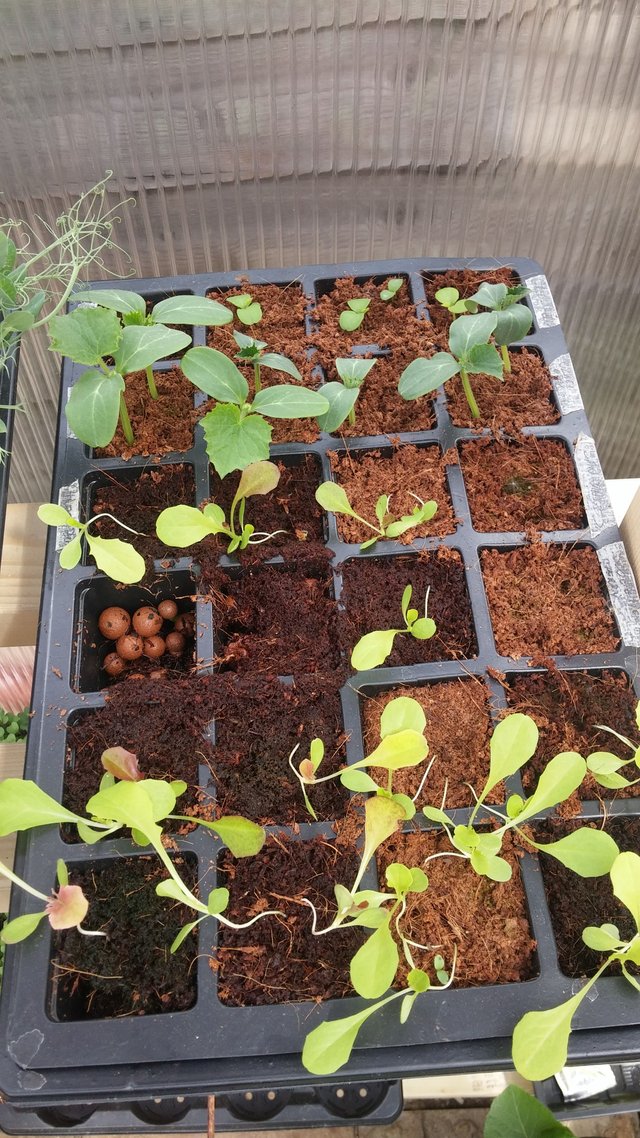 These little lemon cucumbers are going to replace the giant squash. They've got some good looking roots on them.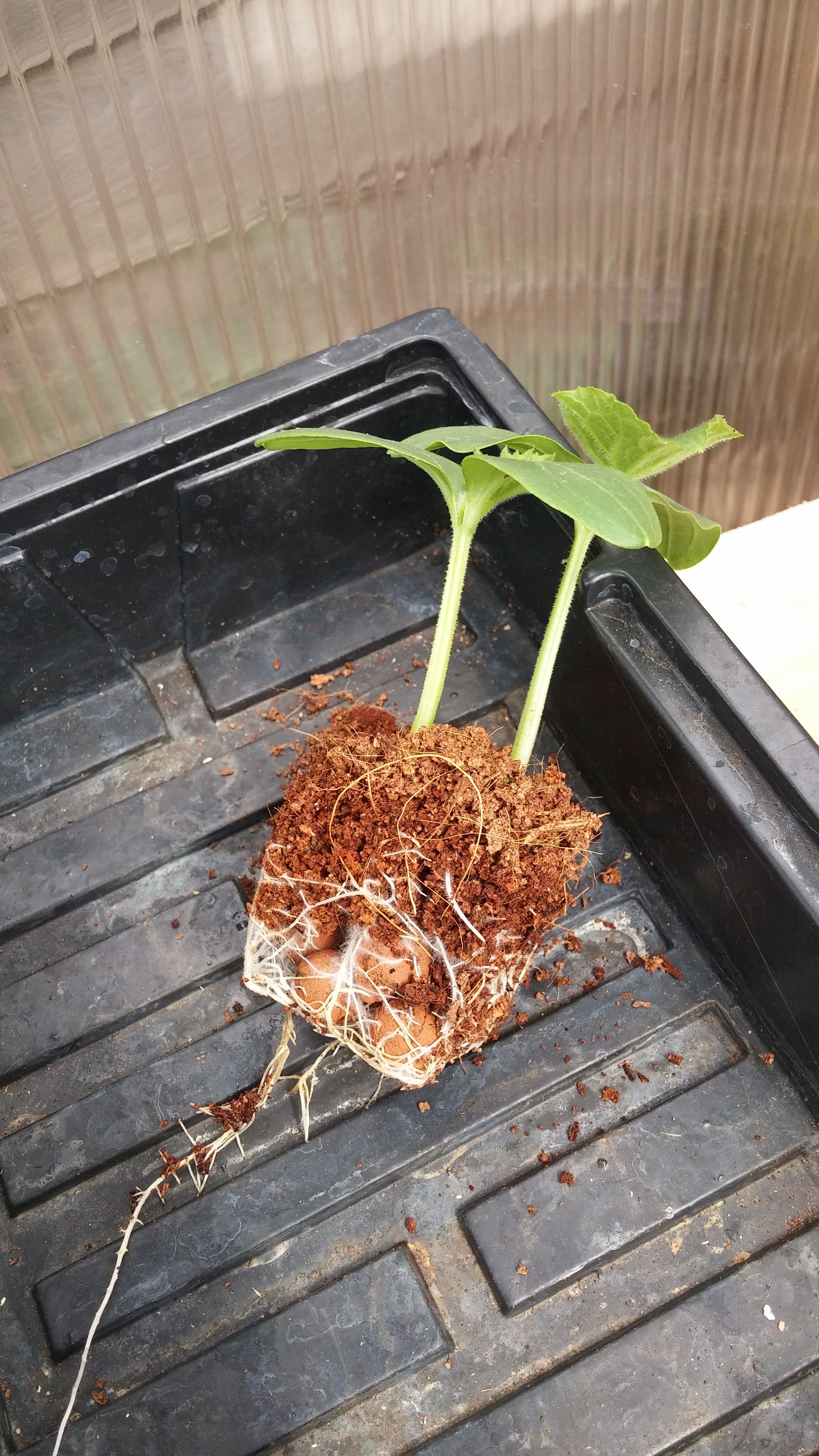 And that's about it from inside the greenhouse for today.
Outside, my potatoes started flowering.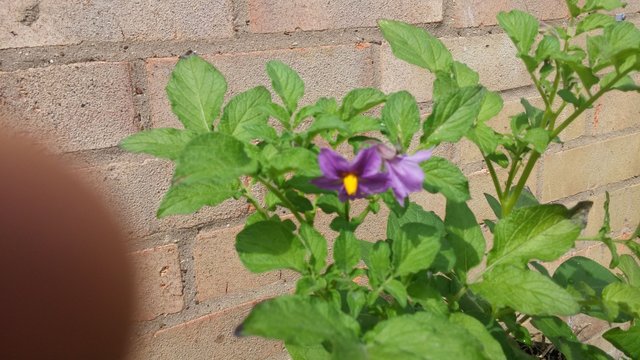 Thanks for checking this out!
Cos