Garden Update...Everything Is Getting Close To Be Ready For The Table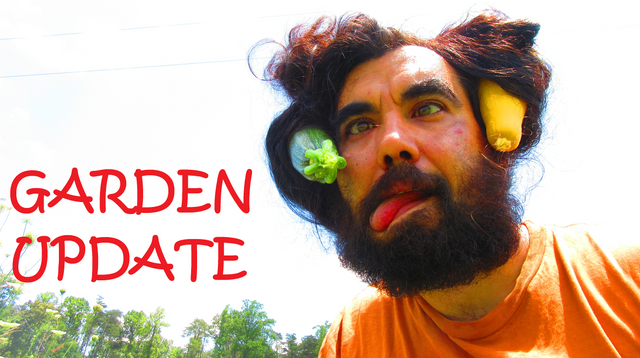 We've already pulled tons of zuchinni,squash, and cucumbers from the garden. It is amazing how fast they grow. I'm not exageratting when I write that some grew two inches overnight. They are really loving the soil.
The spot in the upper left corner of two of the pictures is dew off of the ground. When I took the cucumber picture, I went to exit the garden and tripped over the fence with the camera in my hand. I ended up doing a combat roll to save the camera and break my fall. It was a few snaps before i realized there was a spot of dew on the lens. It could also be sweat off of my forehead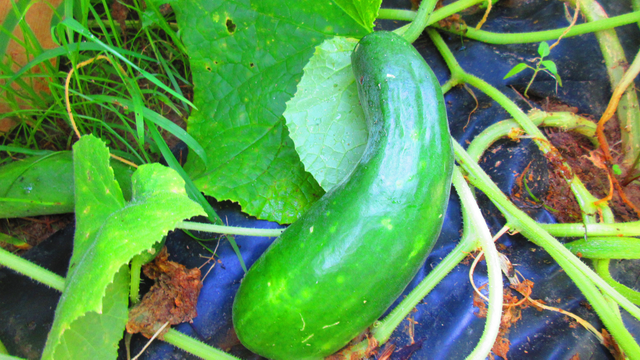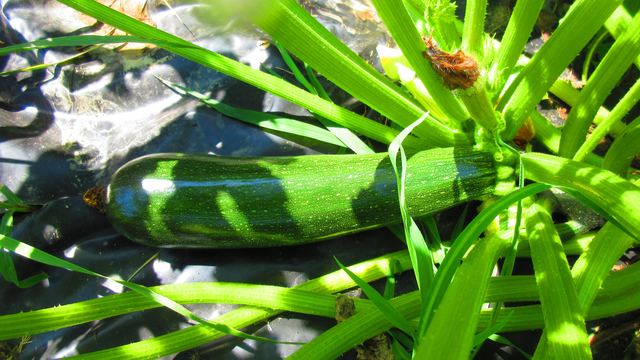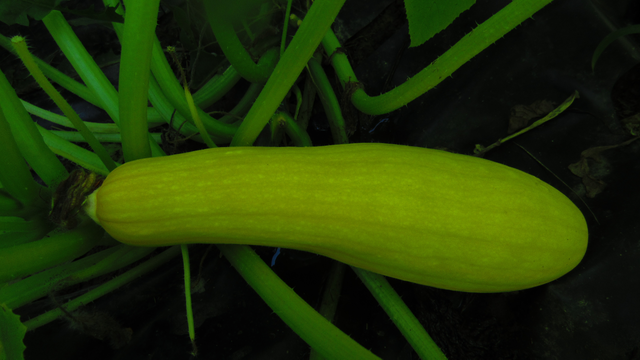 The corn stalks are taller than I am!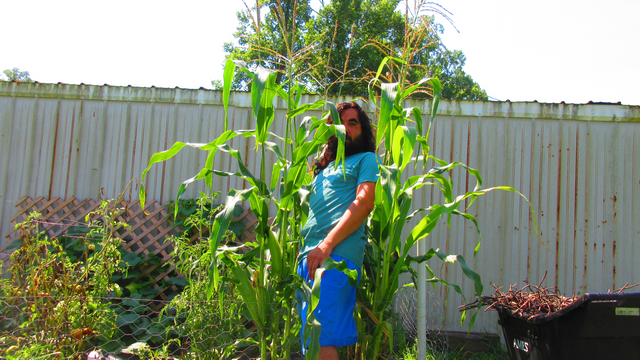 We should have fresh corn very soon.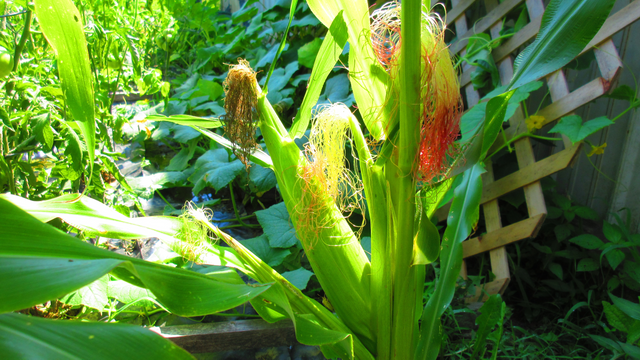 A few of the tomato plants seem to be struggling with the soil. But we are also wondering if it is the heat, becaue the tomato plants closer to the shed that don't receive as much sun are faring better than the tomato plants near the front of the garden.
We have yet to pull a tomato but I found one that looks ready and will wait for Kari to get off of work so she can have the honor of pulling the first tomato out of the garden.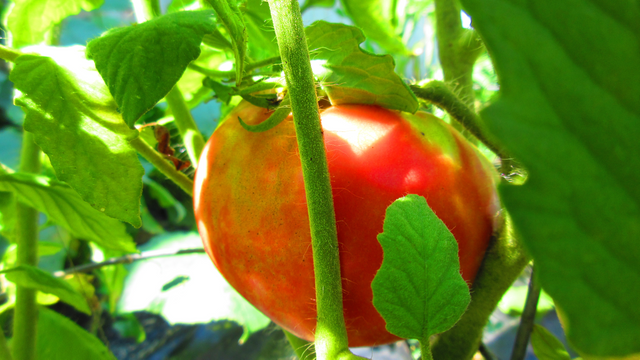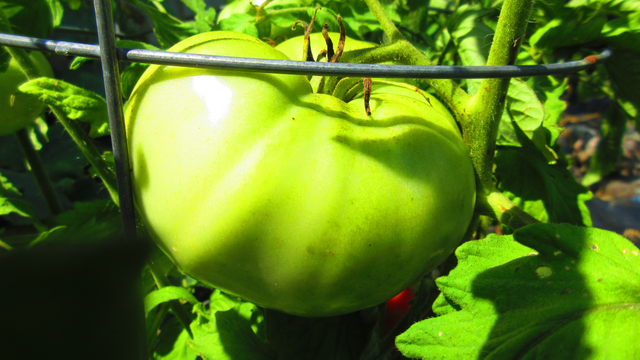 Do You See What I See? I'll give you a hint it's not a tomato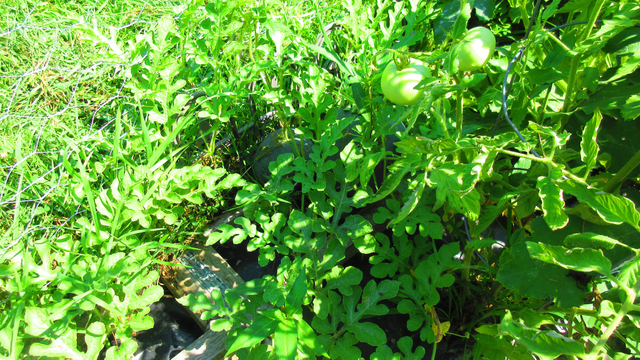 Yesterday, I heard my wife excitedly yelling for me out in the yard. I went out to see what she wanted. She found watermelons! We laughed and laughed because how we missed them until now...We'll never know.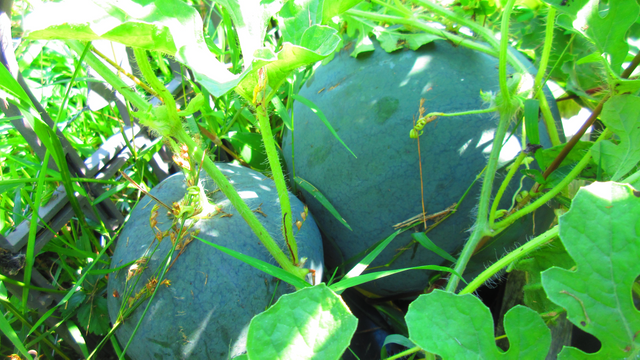 We don't think the Brocolli is going to make it. We believe it was planted too close to the zuchinni. It's a lesson learned for next year. I did manage to spot a sweet lady bug too!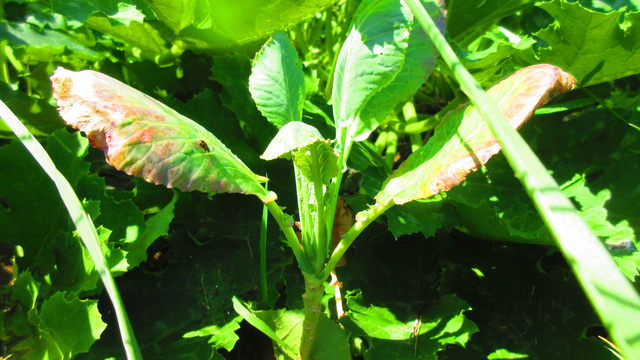 ---
I can't wait to start pulling tomatos out of the garden. The watermelon will be a sweet treat too. EVERYONE is looking forward to the corn. The work of having a garden is starting to pay off. The black plastic has made caring for the garden a lot easier. We will definitely use this technique going forward.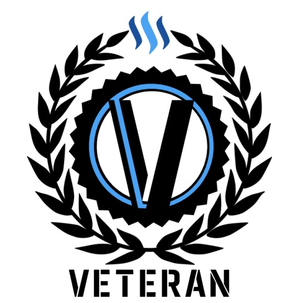 Veterans Logo designed by @gultyparties and for fellow Veterans use.
Other pictures by me