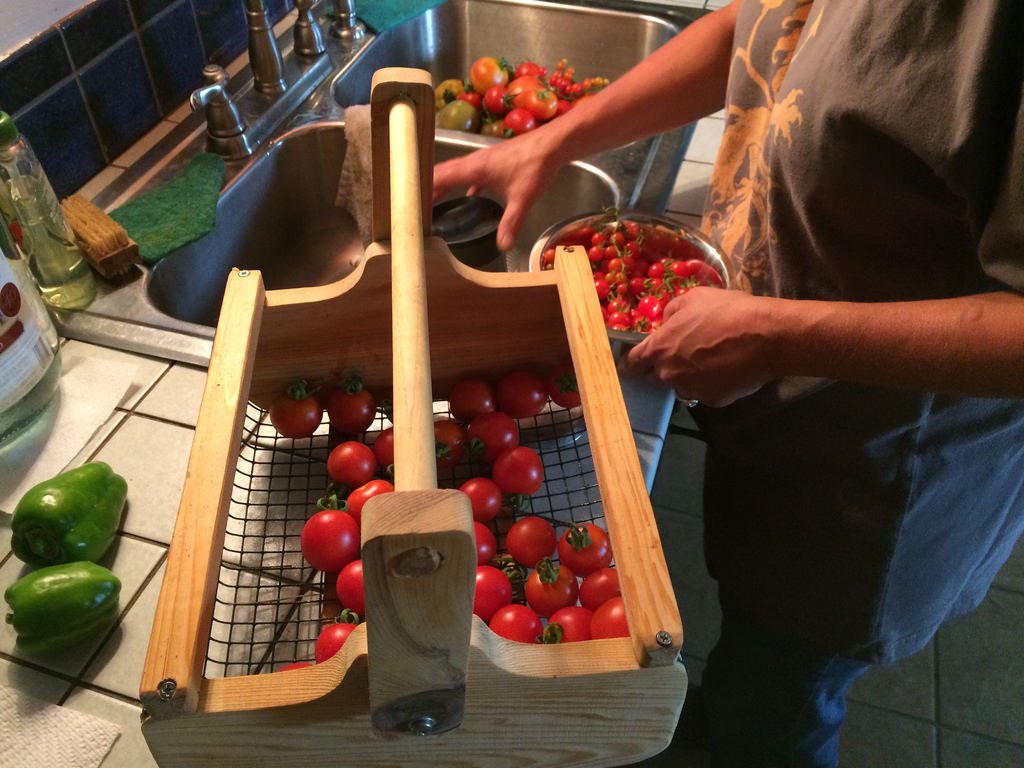 4 Things we learned and what we did with all of them...
---
We planted about a hundred plants and so many different varieties all non-gmo and organic and most were heirloom. See my previous article for all the varieties https://steemit.com/garden/@drprepper/garden-update-going-strong but since we knew how versatile tomatoes are we really focused on caring for them and we learn more every year.
#1: Plant Paste Tomatoes
We love raw tomatoes and the beauty of a bowl full of pretty fruit is hard to argue with but for canning and sauces you need paste tomatoes. Also, with so many green and yellow varieties our sauces and juice are less red than we would have liked.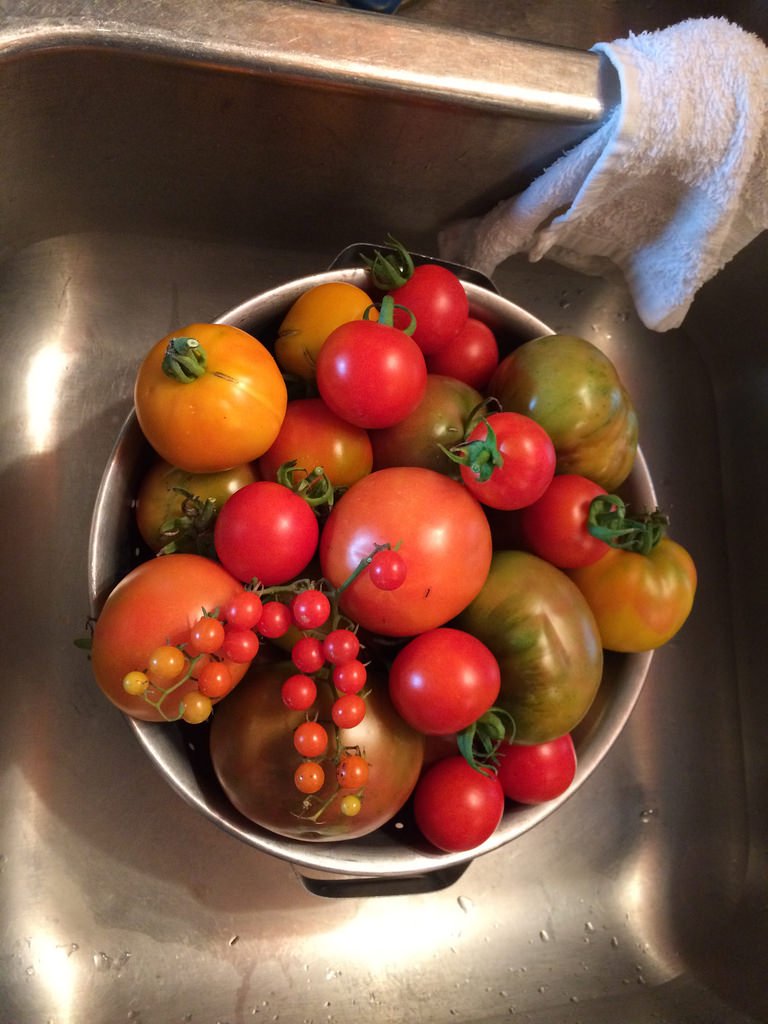 #2: Hornworms with Wasp Eggs are a Good Thing
We were killing them indiscriminately until we wondered what the white things are. They are eggs of braconid wasps and the larvae kills hornworms and creates more killers so leave them alone or move them and let the wasp lifecycle continue. Tilling also kills 90% of the hornworm larvae in the ground.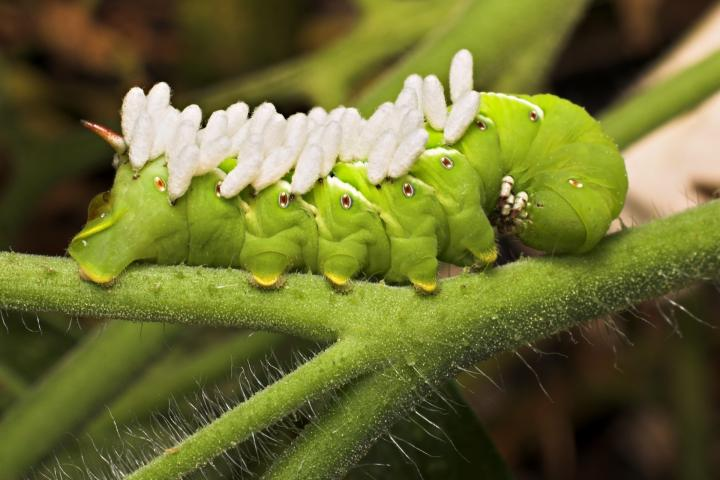 Source
#3: Use Cattle or Hog Panels
With so many plants cages are just not feasible at a certain point. We used a system of T-posts, tomato stakes, and wire to cover 6 rows of tomatoes. It worked pretty good but training and sometimes breaking plants was painful as was the weight of MANY plants and their fruit. Panels are relatively cheap but extremely strong and most farms have them lying around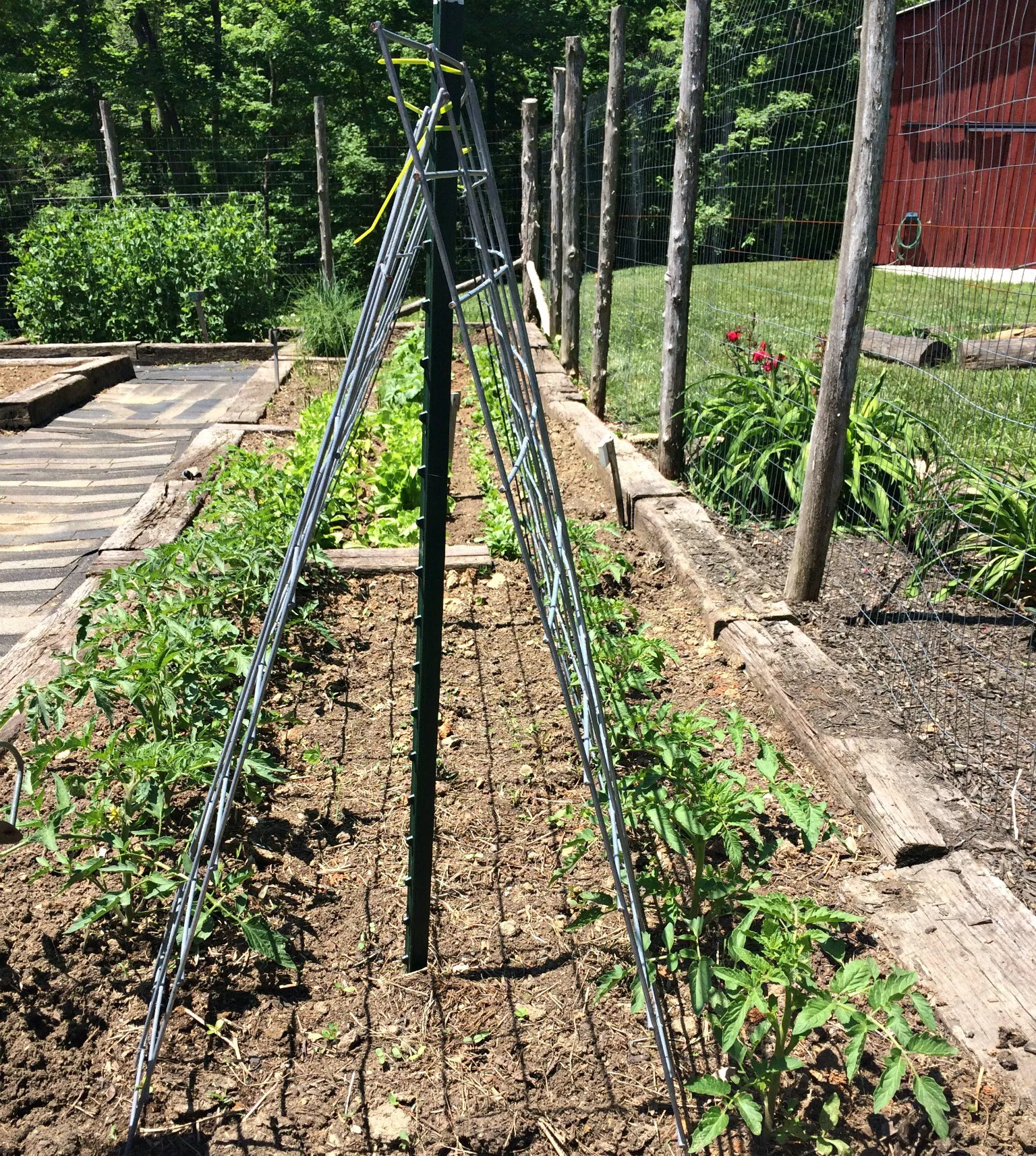 Source
#4: Use Winter Livestock Bedding for Mulch
This was my wife's idea to cut down on weeds and wow did it work. This was actually a quadruple purpose winners of an idea as we had to clean out the barn and control weeds and retain moisture and for the added bonus of goat manure. The plants went from meh to wow after the first rain.
---
What did we do with all those tomatoes?
Ate them raw - Plain and with salt, on BLTs and in salads
Gave them away - Anybody that wanted some got a batch
Canned them - We did whole tomatoes, salsa, sauce, and juice/soup
Experimented with them - The big one this year was homemade sugar-free ketchup which I thought was outstanding and pizza sauce which should be good
None went to waste and I can't wait to crack those cans open in the middle of winter. If you liked this then...
Comment. Upvote. Resteem.