Alaskan Fall Harvest : Carrots and Potatoes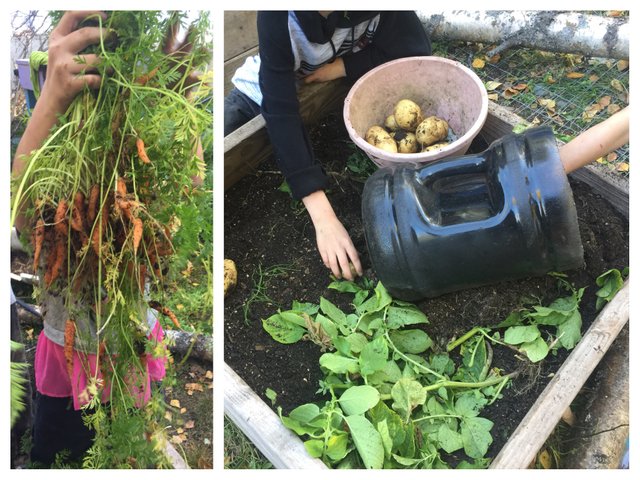 The temps have been dropping and we already had one frost. Some of my potatoes started to look very tough, so we harvested them and my carrots.
---
Let me show you what potato buckets can produce.
I have a few posts on my potatoe buckets.
Making the buckets two years ago, and planting the potatoes this spring 2018.
So we planted the potatoes 5months ago when we still had snow on the ground.
Here is my hard work 😊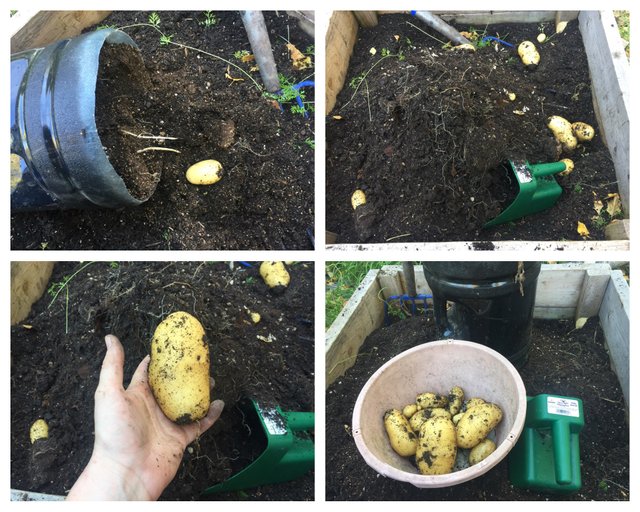 Look how big this one is! It's baked potatoe size! 😱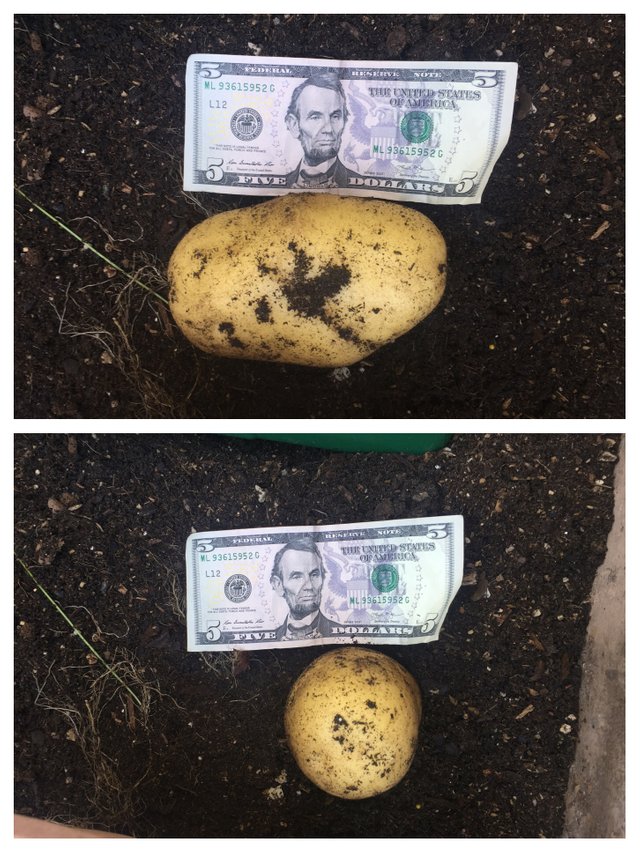 I was always told you won't get anything big from bucket potatoes, bahahaha! Proved them wrong big time!
I took pictures of each buckets haul. Remember I put two seeds in each bucket.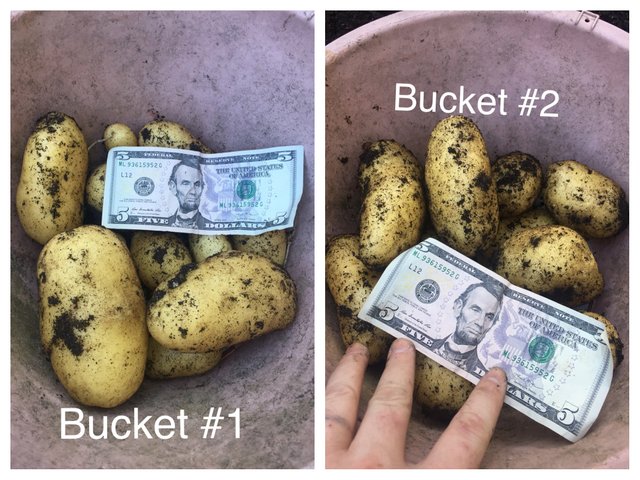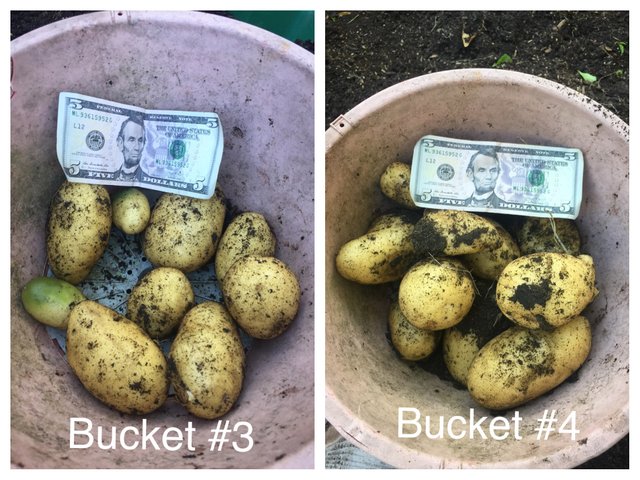 The kids started to get excited and wanted to help!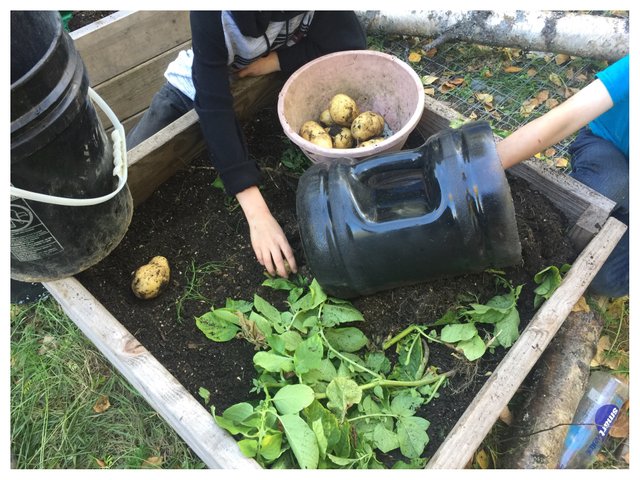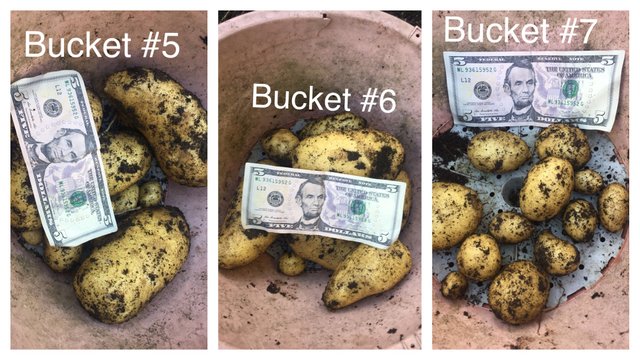 That's it for the potatoes, it shows that having two seed potatoes per bucket pays off! I will be doing the same next year. I just need to remember to get the organic mini potatoes from the store and not the seed potatoes they sell. It's cheaper getting the organic minis.
---
Our first time growing carrots 😊
So I started my carrots in a planter box about three months ago. So no they are not huge, but they are just right for us.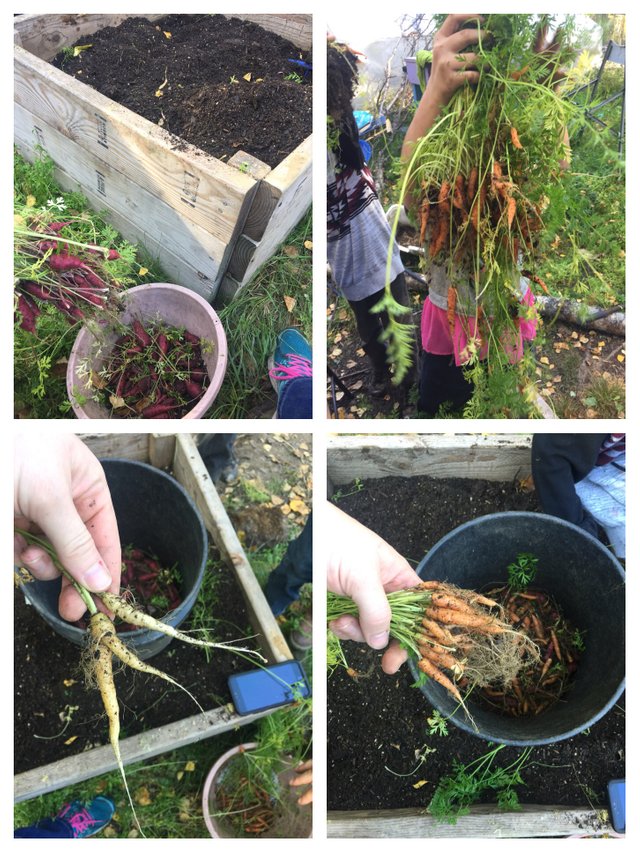 We had some pretty cool looking carrots, two twisted around each other, then another was a group of five that are all twisted and tangled.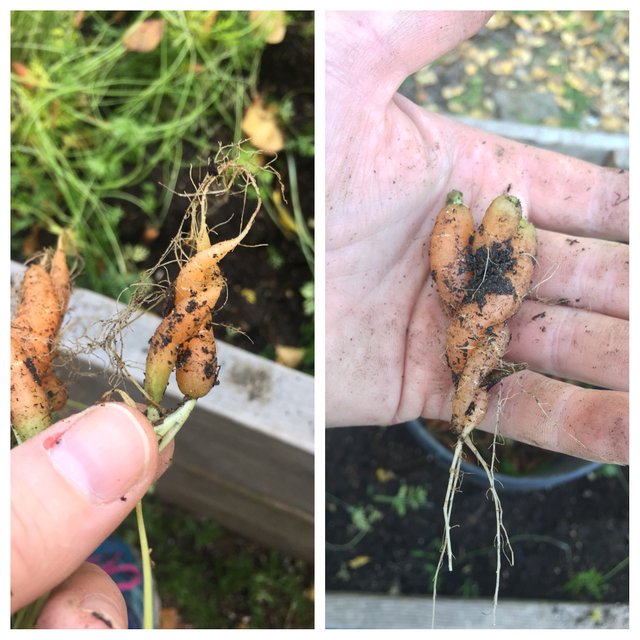 This is the full harvest of carrots.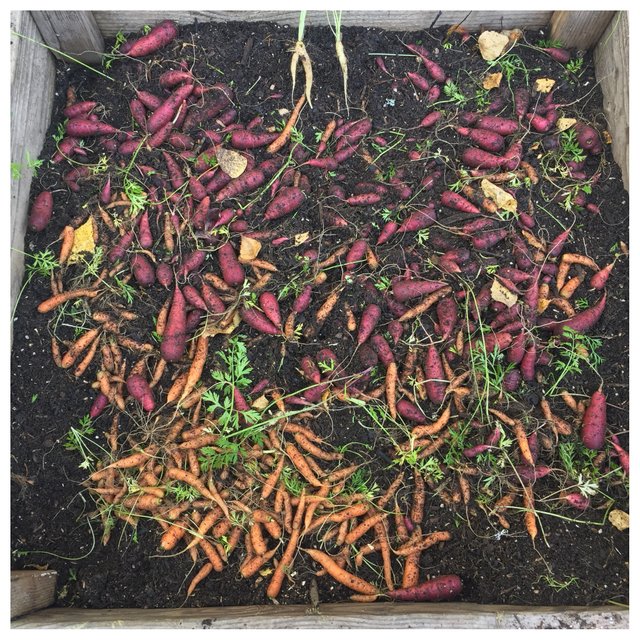 We gave all the greens to the animals, Rosie loves the greens😍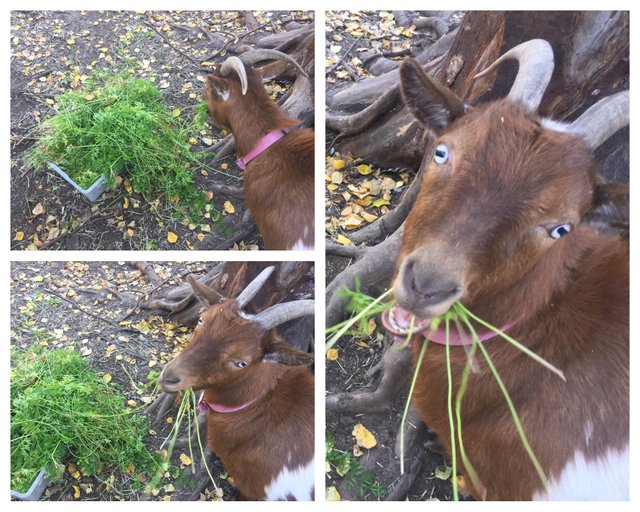 ---
Well that's it for the garden so far, fall is quickly approaching. The leafs are falling beautifully but sadly.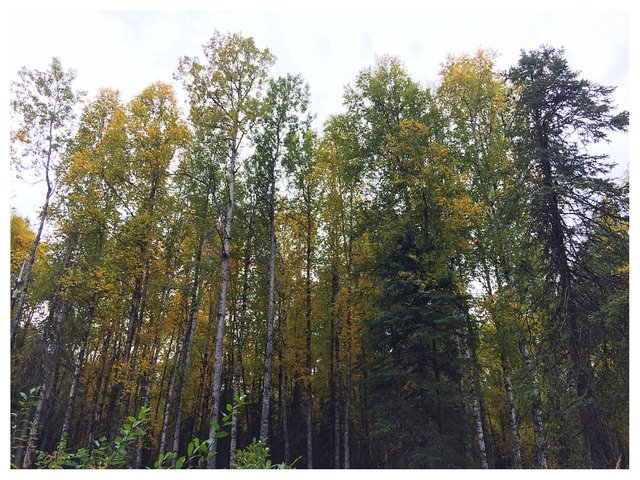 This⬇️ Is the the new property.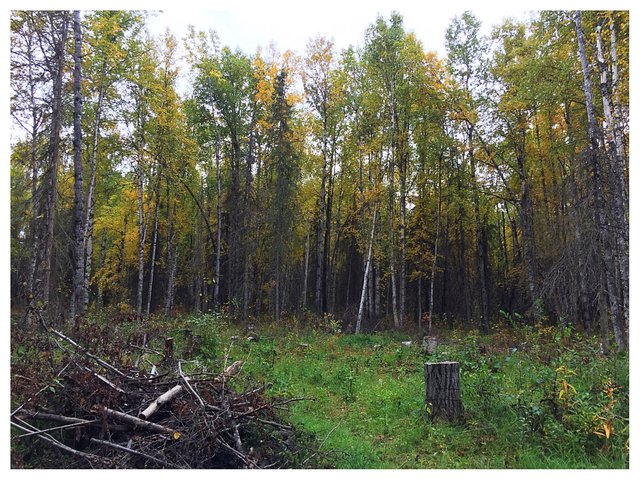 Now it's crunch time!
Getting ready for the long and cold winter.
We are still working on the septic, I want to make one post about it so I haven't shared the progress or photos yet.
Hope you all are ready.
Winter Is Coming!❄️🌨
---
• All photos and content are our own. Please do not use any part of this post without our expressed permission. Thanks for not being a dick •