Buy a gaming laptop?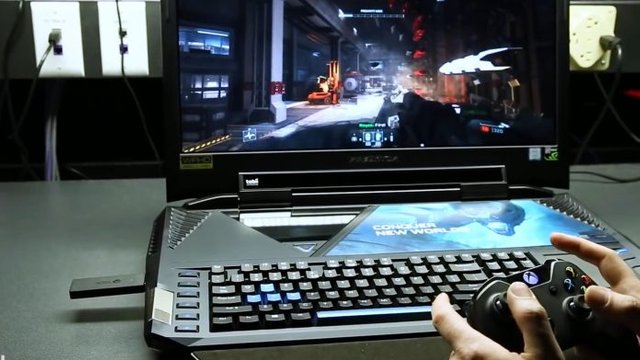 source
One thing to remember when buying gaming laptops. That is, it is not intended for general use. Gaming laptops for those who want to get gamble and get better experience in the game.
There are gaming laptops of brands such as HP, Asus, MSI, Razor, Dell. The price of gaming laptops is comparatively high
we needs to focus on a few issue
Whether the hardware is suitable (CPU + GPU)
Intel Core i7 quad-core processor would be in the laptop to get a free gaming experience. But those who want to spend a little less, they can take dual core i5. There are Intel Core i7 quad-core processors in the HP Women Series or Leicester series of Lenovo. In most cases, such processor gaming laptops cost up to one lakh taka. In addition to the CPU, GPU is equally important for buying gaming laptops.
Proper RAM and Veram
RAM is very important in gaming laptops. So there are more RAM and video RAM or vermera-like laptop.
Display shiny
Resolutions in gaming laptops are not as low as 1920 by 1080. Top-end laptops have QHD (2560 by 1440) or 4 (4,840 by 2160) resolutions. The gamer will get special advantage in the 17x3 inch display.
Lots of storage
The important thing about gaming is to keep the storage empty. Both can have SSD and HDD
Keyboard and touch-pad
To play games on laptops, keyboards are useful for games. If the keyboard is not easy or the touchpad is not friendly, then you do not have fun playing games.
Sound
Gaming means sound play. Audio equipment must be considered when buying a gaming laptop.
Structure
The game's laptop is sturdy, so be careful.
Cooling System
Whether there is enough system to get the air out of the laptop and the cooling system will be developed, it must be seen.
Follow @xhunter read more interesting gaming & technology post.