Important Update Regarding Super 8 Ball Club - The Expected Release Date of The Next App Update - Super 8 Ball Club - The Multiplayer Pool Game
Hello Steemians,
As you may have noticed, Google Play Store removed Super 8 Ball Club from its store. We received an email from Google Play in which they stated that they want us to write a valid privacy policy page on Play Console and in the game app itself. There's nothing wrong with the app and you are completely safe.
As indicated by Google, all we need to do is create a privacy policy page in the game's home screen and in the Play Console (developer area). It is quite simple to do and takes no more than 2 days to get it on store once again but I'm working on some new exciting features.
At the time when Google removed its app, I already started working on those features and I don't like to update the app with only privacy policy page for now. It may take a full month of development but the end result will be the happiness of our users/gamers.
Current State of Super 8 Ball Club: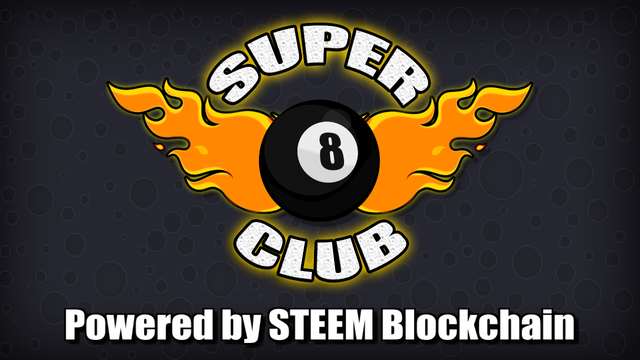 The game is working completely as same as before without any performance issue and gamers are still playing the game without any issue.
Meanwhile, if you would like to download Super 8 Ball Club, it is available on some known APK sites. You will need to grant permission to install non-play store app on your device and we highly recommend that you turn off the option as soon as you install the Super 8 Ball Club app only. Here is the link for those interested in using the app:
https://www.apkmonk.com/app/com.creativestudio.super8ballclub/
For those who already have the game installed, you don't need to worry about anything. Just don't uninstall the game and you're safe. Everything is going smooth and I'm doing what I'm supposed to do. To those who delegated to Super 8 Ball Club, I'd like to thank you a ton of times for your support because that's what enabled me to continue working with my Super 8 Ball Club project.
The Expected Release Date of Next App Update:
As I said it before, I'm working on some new features which aren't that easy to develop but in the end, all of you will be happy and enjoy the game a lot more than now. You can expect the game update to be released on 31st March 2019 as I continue working on them. Please know that I'm the only developer of Super 8 Ball Club and have no team to speed up the process so there's no shortcut for me to take.
If you have any questions or feedback or any feature request, please feel free to comment below and I'll see what I can do and once again, thank you for your support.