Looking back at my life, I never thought that my life would revolve around gaming. I would casually play console games when I was in elementary school but I never played regularly. Fast forward to my senior year in high school when I was introduced to a little game called Counter-Strike.
I still remember that moment like it was yesterday. My EX boyfriend was at his computer, playing a game. I watched him for a while, asking questions here and there. All of a sudden I heard someone's voice coming from his headset. "Who was that?" I asked curiously. "Some random in this server." he responded. That's when I realized that he was playing against other people instead of AI bots, which I didn't even know was possible. He let me sit down and play and I had no idea what I was doing, but it was awesome running around with 30 other people in this server. People were laughing and having conversations, making jokes and having fun. I was hooked.
That night, I downloaded Counter-Strike and that's when my obsession started. I would rush home everyday to jump on and play. When I wasn't playing, I was dreaming about it or thinking about ways to improve. I was drawing maps in my notebook and thinking of different strats.
My ex and I were going through the end of our 3 year relationship, he was extremely controlling and I was pretty isolated from friends and family at the time. Counter-Strike became my escape from my reality. The summer after we graduated I decided that I was going to end the relationship. He obviously didn't take it well and was harassing me and stalking me every day. I felt scared to leave my house and spent the whole summer inside only leaving to go to the store or go to work on weekends.
Counter-strike became my only outlet to interact with the outside world. I became a regular on a server which I would play in everyday. I met so many nice people and those people became close friends. Even though I had never met these people in person they offered me the emotional support I needed to get through that very difficult time in my life. Counter-strike was the key that brought me out of depression and helped me laugh and have fun again.
By the end of the summer my ex had moved on and found another girlfriend and he eventually left me alone.
I have met so many people over the past 14 years whom I consider close friends from gaming, I have traveled to tournaments all over the US to compete and play. I even met my fiance through a girl that I met in the gaming community. Counter-Strike will always be more than just a game to me.
Here is a picture of me competing at Midwestlan in fall of 2017.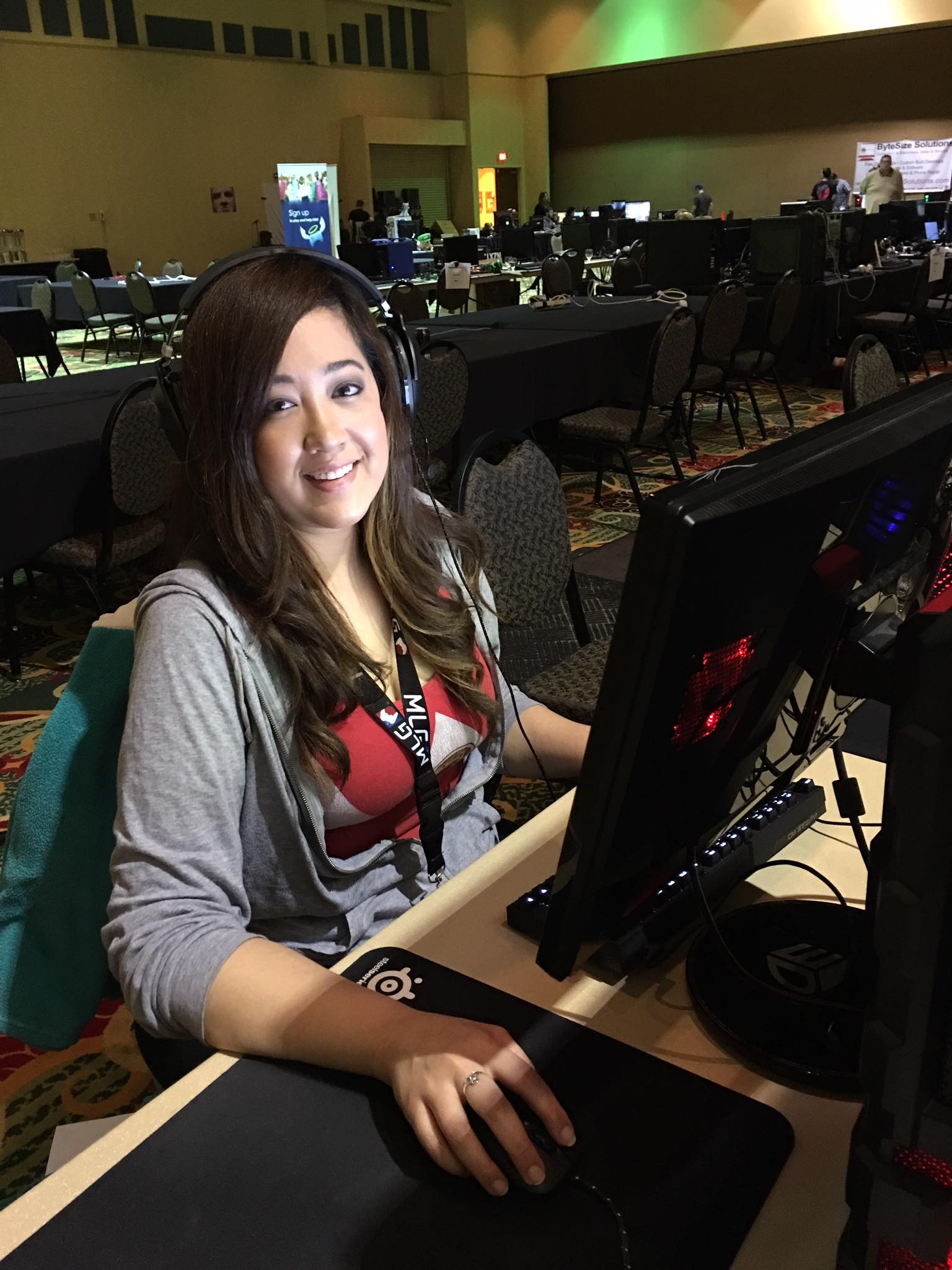 Are you into gaming? If so, what do you play? I would love to connect with other gamers here on steemit! I also plan to start streaming on @dlive soon, so I hope you will stop by and say hi!