Splinterlands Strategies: Vampire
Splinterlands Strategies is a series I intend to write about specific Splinterlands / (Steem Monsters) cards and how to get the most out of them.
They are quite short and to the point, and I'll write more of them in conjunction with my increased recent playing habits due to the introduction of DEC Crystals as winning rewards.

Source
What I would say to you is look for ways to make potentially poor cards to work for you.
Legendary cards are typically going to be more powerful than common cards, but what if you are playing on a budget?
There are limits to how far you can travel up the rankings with level one or two summoners but you can learn so much by watching your defeats and picking up on your opponents' strategies.

Today's Card: Vampire
Do you regard Vampire as one of the most useless cards in SteemMonsters? How many times do you see him played against you?
Probably not very often. When we get a Vampire as a rewards card it's usually moans and groans that follow. But let's see if he's really that bad.
(5) is expensive for what looks on the surface a weak creature, but do you know he used to cost (6) once?
A Level (1) Vampire hits for (2), not bad but he is rather slow at (2) out of the blocks.
Being a Ranged creature he can be placed anywhere and will strike every turn.
Players don't want to use Vampire because he is initially puny with a life of only (1), but ask yourself would he look better with a life of (3)?
Vampire has to strike his target just once for this to happen.
His main ability (Life Leech) is very powerful, you just need to help him survive the first couple of rounds and he will prove an asset to your team. Every strike will gain him (2) life at level (1).
When to Use Vampire
Due to his relatively high casting cost he's better played when you have a Mana match of over (22) or so.
He needs to be strategically placed in your army somewhere in the centre to avoid being a casualty of Snipe, Sneak or Blast monsters.
His Speed can be bolstered by again using the excellent Creeping Ooze which will reduce the Speed of ALL opposing monsters by (1)
He's very cheap to Level up to (4) and because he is common, you only need a Level (3) summoner to get increase his Speed to (5)
I use Vampire occasionally at Level (6) as this is when he gains his secondary ability, Flying.
The combination of (5) Speed, Flying and the ability to strike for (3) often ends in a victory match for me.
Vampire in Action!
I took a gamble with this one, placing Creeping Ooze at the back and hoping he would not get picked off quickly.
It worked admirably and Vampire ended up making the killing blow with a health of (13).
Here is a link to this particular battle.
The Monitory Cost of Vampire
You will probably get more Vampire's that you desire if you partake in the excellent Daily Quests where you win FREE cards for winning 5 matches.
Vampire is cheap, very cheap at 1c per card. In theory 12c will gain you an instant Level (4) creature who is better than he first looks.
Or you could go for a Gold Vampire at 75c or what I use, a Level (6) Vampire for $3.
Remember playing with Gold versions increases your DEC rewards (if you win!).
Vampire can be regarded as: VERY CHEAP
You can sign up for Steem Monsters (Splinterlands) here if you want to give the game a try. The future of gaming is to EARN while you PLAY.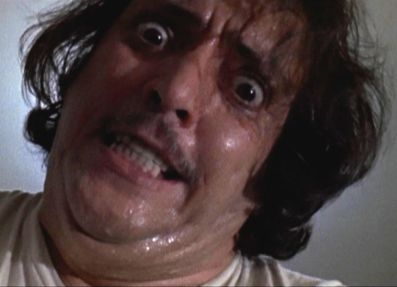 If you found this article so invigorating that you are now a positively googly-eyed, drooling lunatic with dripping saliva or even if you liked it just a bit, then please upvote, comment, resteem, engage me or all of these things.