Hash Rush Beta launches on 28th Sept! Save the date!

Hello Friends
For all those gamers who were waiting for a "real" blockchain game, I've got a good news. Hash Rush Beta registrations are open now. Register and experience how blockchain  games are evolving to compete with mainstream popular gaming titles.
Watch this Alpha video to get an idea about how fantastic Beta is going to be!
Gameplay Video by Fandom Games
You'll be able to play Beta from 28th September onwards. Don't worry you won't need any cryptos or funds to start playing the game. It is completely  free to play without any "pay to win" concept. Instead, for the first time ever, Hash Rush has introduced "Play to Earn" concept in the gaming industry.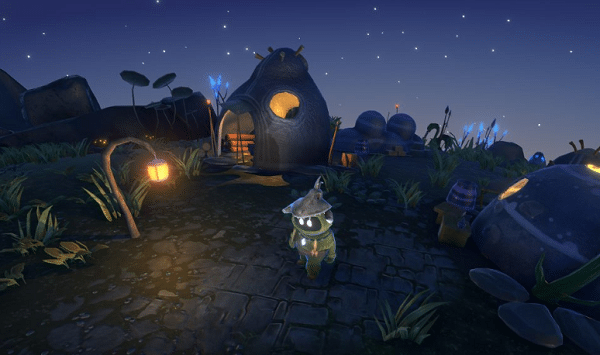 Yes, you heard it right! How? Well,  Hash Rush has a $30K (in ETH) reward pool for Beta, which will last for around 2 months. And after Beta is finished and early access is launched, then every month there will be a reward pool for top players. The rewards come from the mining farm which Hash Rush has established in Estonia. Also players can sell items and rewards they win in game. They can either do it in-game markets or choose popular third party platforms like WAX, Opensea etc.
Short Summary of game: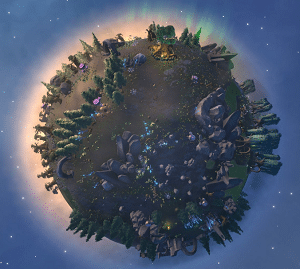 Game is built on unity engine and is not a lame browser game. Users will  have to download the game like with majority of AAA quality games. The  genre is RTS. So basically you start on a planet, which resembles like King Kai's planet (Dragon Ball Z)!! Your aim is to scavenge for  resources like wood, food, stone etc. and then construct buildings which  provide different utilities. Like a store house, stable (for racoon  mounts!), huts and most importantly crystal mines. 
The whole idea of the  game is to extract these crypto crystals while defending yourselves from monsters, managing resources judiciously and tending to workers' needs like sleep, fear, hunger etc. But keep in mind, the more crystals you mine, the hostile planet gets towards you. More and stronger monsters will attack your workers, buildings etc. as you advance in game. So a tight security is very much needed! At one point, you will be given a choice to either stay on the now very hostile planet or move to next calm planet. Those who choose to stay and complete the planet 100%  will obviously get greater and rarer rewards. But since that would be very difficult, so choosing another planet won't be a bad deal either!! 
Beta has very limited spots, 10,000 to be exact. So hurry now, before it's too late! You can register here: https://hashrush.com/hash-rush-closed-beta-sign-up/
Also you might want to join the Discord or Telegram group to know more about Hash Rush.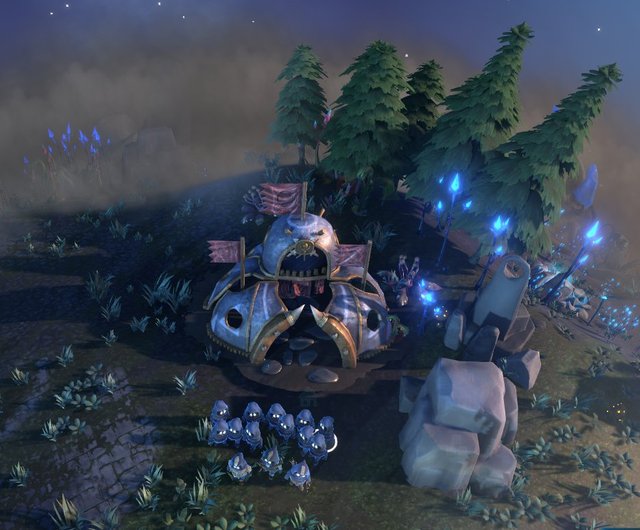 Currently, Hash Rush has a token sale  going on for expansion plans such as mobile launch, upgrade of mining farm etc. If you are looking for a good ICO, then this might be a good option. You can participate in Token sale here: https://hashrush.com/ico/And for those of you who are good at promotions like writing articles, creating gameplay videos or anything out of the box, then you can participate in the bounty to earn some extra Rush (in game currency) tokens. Join bounty here: https://hashrush.com/bounty/
I hope you will find this article useful and I am certain you will find the game very interesting.

Links Summary:
Website: https://hashrush.com
Beta Registration: https://hashrush.com/hash-rush-closed-beta-sign-up/
Token Sale: https://hashrush.com/ico/
Bounty: https://hashrush.com/bounty/
Telegram: https://t.me/hashrushofficial
Discord: https://discordapp.com/invite/m7QaVxk
Twitter: https://twitter.com/playhashrush
Instagram: https://www.instagram.com/hashrushgame/
Image Courtesy: All Images are from Hash Rush website and blogs.
Regards
Siddartha

Page dividers by @aleister
The Only Crypto Exchange You Will Ever Need
██ 7,000,000 Members ▶ Most Trusted Exchange ▶ Trade Steem + 110 Popular Coins ██