Hi Steemians
Just wanted to introduce you to an awesome Multiplayer RPG crypto game called "
Kingdoms Beyond
",  which is in Alpha right now. Unlike most other games out there, the dev  of this game actually took his time to develop a playable demo without  any pre-sale or other fundraising mechanisms. You will find very very few such  honest projects, especially in blockchain gaming industry. Just see the  screenshot below to assess the quality of game.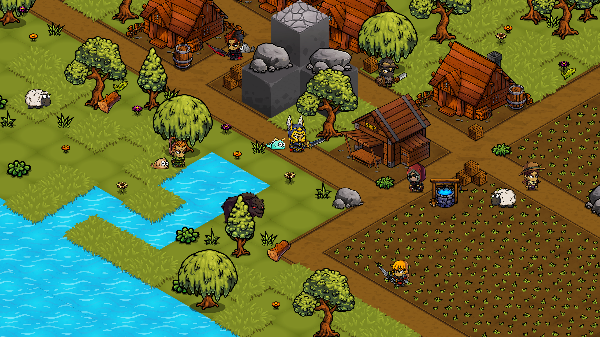 Just a village including player owned lands and buildings
The game will mainly revolve around your heroes completing quests,  fighting monsters, collecting resources, utilizing their land plots to  build various buildings such as their own homes and shops!! The shop  owning part sure sounds cool!! So pretty much a RPG game which most of  you must have played in one form or another. But the difference here is  that whatever you own is actually your own and not devs. You can sell  your stuff anytime you want. You can find rare items, equipment and  freely trade with other players. You know what's the best part? It is  that your heroes and equipment will be backed with ETH/DAI. So even if  some black swan event happens, like market crashes or something, you are  sure to get back at least some value back by burning your heroes and  equipment. Enjin also enables that but it does it with its own token  ENJ, whereas ETH/DAI has far more liquidity and acceptability.
   Multiplayer System 
Battle system will include heroes of different classes like warriors,  mages and archers. And in each class there will be further variants.  For example, possible variants of warrior class can be Paladin, Duelist  and Death Knight.

And of course heroes will have different tiers of rarity, ranging  from common to Genesis. Genesis is one tier above Legendary. Imagine how  rare and valuable a genesis hero will be!!!!! Rarer heroes will also  have better visual of skills. Like a common mage may fire a plain old  boring yellow fireball, while a Legendary might use that same skill and  fire a shiny blue fireball. That's some real advantage of rarer heroes!! 
Battles will be turn based. Something like this.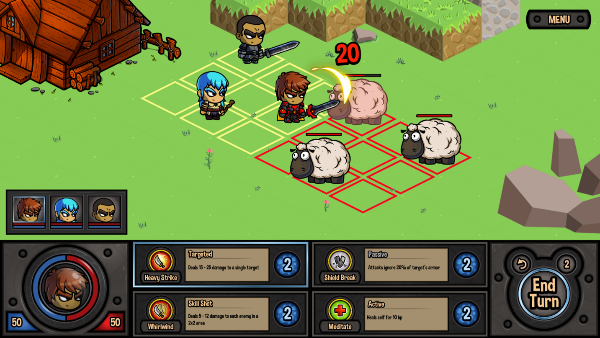 Good Lord, fighting sheep after equipping that lit gear!!🤦
So it will be strategy based rather than plain hack and slash or auto  battles. More info related to battles will be released soon.  
What good is a blockchain game which can't utilize the assets from  other blockchain games? Afterall, one of the main advantages of using  blockchain for gaming is interoperability!! So to honor that Kingdoms  Beyond will allow you to use your NFTs in games such as CryptoKitties  and Axie Infinity as pets in game. How cool is that!!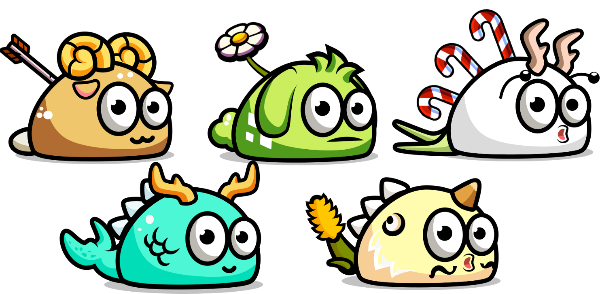 Pets which can be obtained by Axie Infinity NFTs
If you would like to play the demo and claim your free hero in game then just register on site: https://www.kingdomsbeyond.com/?ref=siddartha and link your ETH address using Metamask. And you will get a hero like this in your inventory.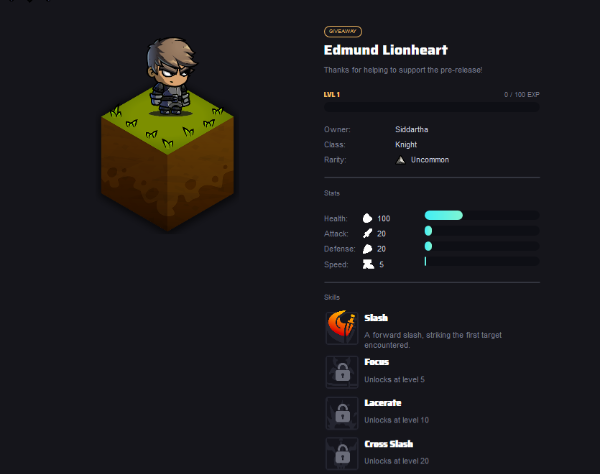 I've played and still play a lot of crypto games. And looking at the  quality of demo, I can certainly say that spending your time to play  this game will be worth it!! So make sure to register and claim your  free hero. Even if you don't intend to play the game, you can still  claim the hero and maybe sell it later. But I think once you are into  the game, you wouldn't want to quit that easily!!  
There is no pre-sale right now but there is one intended in  September. But that will totally depend on whether dev is satisfied that  he can launch the game soon. Otherwise he will delay the sale and work  on the content first. Like he has done in past. 
Website: https://www.kingdomsbeyond.com/?ref=siddartha
Twitter: https://twitter.com/KingdomsBeyond
Discord: https://discord.gg/RVJztZp 
I hope you liked the introduction of Kingdoms Beyond. Do share your opinions in the comment section below. 
Regards
Siddartha