Kingdom Come: Deliverance is supposedly racist, now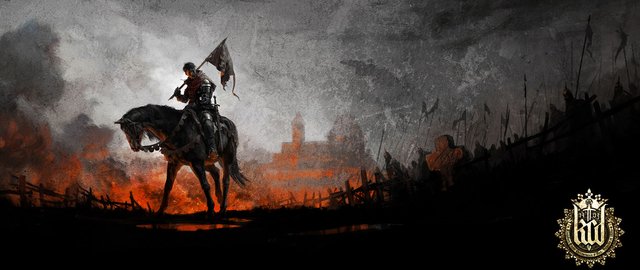 Once again, gaming "journalists" attack developers that do not fall in lockstep with the "progressive" party line. This time, it's regarding the historically accurate and realistic RPG, Kingdom Come: Deliverance. So here's Metro with this garbage, and yes, it's an archived copy, because fuck their ad revenue. Anyway, let's get to 'muh racism' cancer in the first segment of this article. The rest cover other subject unrelated to the topic at hand.
Frankly speaking, the lead developer, Daniel Vávra, is an unashamed racist and sexist. His Twitter account is full of anti-PC, anti-'social justice warrior' tirades that come across as the ramblings of a xenophobe. He is also a supporter of GamerGate and makes absolutely no attempt to hide his reprehensible opinions.
So the guy is an unashamed racist, sexist, anti-PC, anti-SJW, xenophobe who has reprehensible opinions and supports GamerGate. Well then, that's a mouthful. You forgot islamophobe, transphobe, fatphobe, misogynist and whatever other buzzwords you got. In any case... citation needed! But I get why you hate the guy, I mean... he supports GamerGate, a movement that attacked you supposed journalists for getting in bed... literally... with SJWs and promote their "games" and never disclosing your connections.
This interview with Kotaku in July 2015 laid his beliefs bare. In fact, one of the reasons he developed the game was because he believed it was 'historically accurate' to not have any non-white characters anywhere, which is provably false given that medieval life was a melting pot of different races. The Journal of Medieval and Early Modern Studies published a paper on it, on how pointless it was to compare modern concepts of race to medieval notions of ethnicity.
What interview with Kotaku, another rag? Where's the link? Or are you just gonna spout your shit without any evidence? Also, regarding your sources, where's that study? What's their methodology? Or am I supposed to take you at your word on what it actually says? In the mean time, I'm gonna say that 1400s Bohemia (part of modern day Czech Republic) was mostly white with other "people of colour" (how the fuck is this expression not racist?), probably being foreign merchants and messengers, not a melting pot of different races. But please explain how all these races melded together, when most people never even left their village in Middle Ages... I'll wait.
People have brought up the argument that the hundreds of other developers who worked on the game don't deserve to suffer lost sales because of one racist, but I have to call foul on that. He's unashamed in his racism, and it's clear the game comes from a source of deep rot.
How is it clear that the came "comes from a source of deep rot"? People supported this game precisely for its historical accuracy. Is that racist? If so, tough shit! Facts are what they are, not what you want them to be.
I implore people to not buy the game, to boycott it. We have to show that people who hold such disgusting views should not be rewarded, and that games that come from such a rotten, anti-progressive stance don't deserve to succeed.
Hmmm, so you want people get paid for their work, because they don't submit to "progressive" rhetoric? You can do you, by all means... But having read this shit, mister Andrew Middlemas, I'll have to say thank you for this; Warhorse Studios, the developers behind this game, have just earned a customer in myself. I wasn't particularly interested in the game, I kept my eye on it, but wasn't that hyped. But now... I'll make sure to buy it when I can, just to spite you, and your SJW clique.
So what's your thoughts on this subject? Are you interested in the game? Do you think diversity should trump historical accuracy in a game who's main selling point is historical accuracy? Share below, along with any feedback you might have. It is greatly appreciated!
Thank you for reading, and keep on steemin'!

(clicking the image at the top will take you to its source)