Activision-Blizzard is now Big-Brother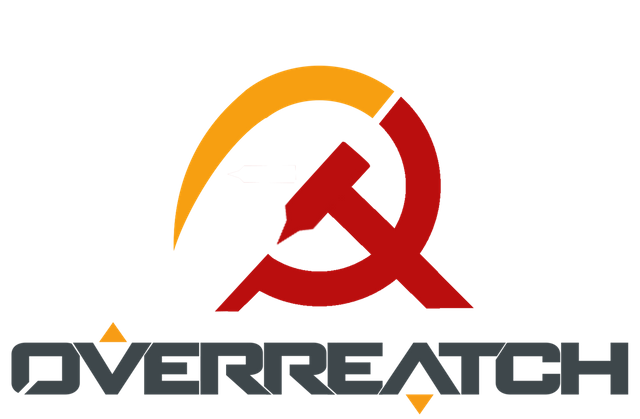 Below, you have the latest developer update for Blizzard's hero-shooter, Overwatch. Now, although the video covers a number of topics, including balancing and things of that nature, I'm not interested in any of that, for the purposes of this post. What is important, is that Blizzard has taken upon themselves to dictate what the users of their product are allowed to do, say and think. And not only within the confines of their game, oh no! Now they want to police speech wherever and whenever you interact. Thus, I will be exploring only the first three minutes of this update. Let's see what the thought police has to say, shall we?

First thing's first:
As you all know, it is a major initiative of the Overwatch team and everyone here at Blizzard to minimize the amount of toxicity that takes place in online games. Not just our games, but games in general
I'm sorry, but what? First off, you never defined toxicity, so I'm not exactly sure what you're trying to minimize, and secondly, who made you my nanny? Your only job in relation to me, a customer, is to make my fucking game work and balance it. Anything you consider toxic... frankly, I don't give a shit.
As you all know, we recently added the ability for our console players to report people, which has been amazing and has shown us really great results. We also added warnings for people who were about to get suspended, silenced of banned, that their behavior was unacceptable and that if they kept getting reported by other players, or noticed by us, here at Blizzard, that they would get in trouble. And then we've also given feedback to those of you who are reporting players who are exhibiting poor behavior, in the sense that you would get a message, in the game itself, that would tell you: "Hey, you reported somebody, and we've taken action against them". I am very pleased to report, that in competitive play, since those features went live, incidents of abusive chat are now down 17%. So we measure the stuff and we track it, and we're very pleased with those results. On the other hand, player reporting is now up 20%. We're restoring faith in the system, it's starting to work much better and it's actually having a big impact on the community. We know those numbers are not as great as they could be.
Well, excuse me, mister KGB, but I thought here in the western world, people have the right to free expression. It seems you're really glad that you're encouraging people to snitch on each other on whether they used words not approved by the party. Also, you think that this constant surveillance on each other should increase. Well, here in Romania, I saw the impact neighbours reporting abusive chat to Securitate (Romania's equivalent of the KGB during the communist reign) had on the community. It turned everyone paranoid, and everyone got forced into using a wooden language.
We've instituted some really interesting programs on that front as well. I'll just give you one example. A lot of these, we don't like to talk about, because we don't want players gaming the system or knowing what we can catch you for or action you for, but I'll give you an example of one thing that we've been doing that has proven very positive
You don't want players "knowing what we [...] can action you for". Are you for real? So you're going to punish users for stuff that they don't even know is an offence? Well, that's not abusive at all! And if you think this is bad, let's continue... straight from we left off.
We now proactively seek out social media sites, like YouTube for example, and look for incidents of very toxic behaviour and track down the accounts that are participating in those, and action them, often times before anybody's even reported them or they've shown up in any other place."
You do know that George Orwell's "1984" isn't an instruction manual, don't you? What you're doing here is not called "you being proactive", it's called stalking, and is illegal. What users do outside of your platform is not your prerogative.
---

Learning this scary information, I have decided that, starting today (even though I believe Blizzard has been trash for years), I will boycott all current and future products developed and/or published by this company. And I urge all of you that value freedom of speech, to do the same. People should realize the implications of such policies, as they have been tried and used to oppress people across the world. Back then, it was the government that they had to worry about, but more and more, it seems that large corporations have taken things into their own hands. I will forever oppose such measures, however well-intentioned they might be. As the saying goes, "the road to hell is paved with good intentions". I have included above Tim Pool's thoughts on the issue, as I believe he words my sentiment better than I can. So, if you wish, check that out as well!
PS: Blizzard, go fuck yourself, you communist cunts!
What are your thoughts on these measures? Do you fear, as I do, that such draconian measures to curtail "abusive behaviour", is stepping way out of line? Share your opinions below, along with any feedback you might have. It is greatly appreciated!
Thank you for reading, and keep on steemin'!