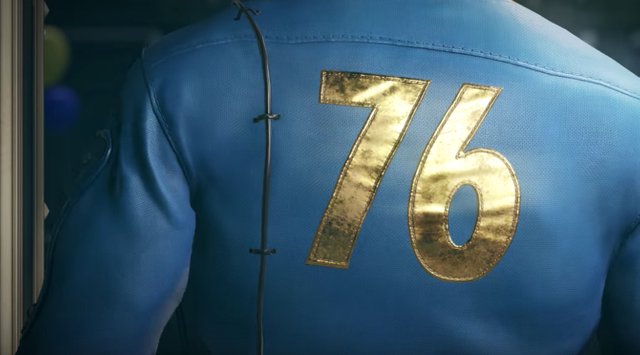 Bethesda is announcing Fallout 76 on Sunday, June 10, at 9:30 p.m. Eastern (8:30 p.m. Central, 6:30 p.m. Pacific). That's why we gathered all the major clues about the big reveal on Post Apocalyptic Media's website here, and threw in a countdown to the announcement for an extra bonus.
I'll share some highlights below. But I really suggest you visit the article too because there are some real gems of clues that we couldn't include here.
Clue #1: The date of Fallout 76
First, Fallout 76 was mentioned before in Fallout lore, in both Fallout 3 and Fallout 4. In Fallout lore, Vault 76 was supposed to open 20 years after the bombs fell. But the date on the pip boy is 25 years after the bombs fell. What happened?
Clue #2: It might be an online survival RPG
This dates back to a 4chan post made in December 2017, along with three anonymous people who later allegedly confirmed the idea. The idea is that Fallout 76 will be an online survival RPG inspired by games like DayZ and Rust. The game will have quests and stories. How amazing would THAT be?
Clue #3: The Price
The game is being pre-sold for $60, which is pretty much equivalent to the price of other Fallout games. That gives us a big clue about the scope and size of the game and its importance.
Clue #4: A Possible Leak Shows Green Grass ... or not?
One possible leak shows green grass in the background. Does this mean we're in an area untouched by the bombs? Then there's a supposed leak from this documentary, where you can see a Bethesda developer wearing a Mothman shirt:
Clue #5: A Focus on Single Player Games
Interestingly, Bethesda released a video in December saying they were committed to single player games. So maybe the multiplayer online game is a later release, not this one. We've heard rumors that Bethesda is working on two Fallout games that overlap a bit, so maybe this one will be single-player, with a multiplayer coming later?
OK, that concludes a really quick, concise overview of the Fallout 76 clues. To see the videos explaining these clues and more details about them, some additional clues & rumors, plus details on how to get a discount on Fallout 76, check out our story here.
Are you excited about Fallout 76? I know I am!