Backlog Reflections | A Decade of Gems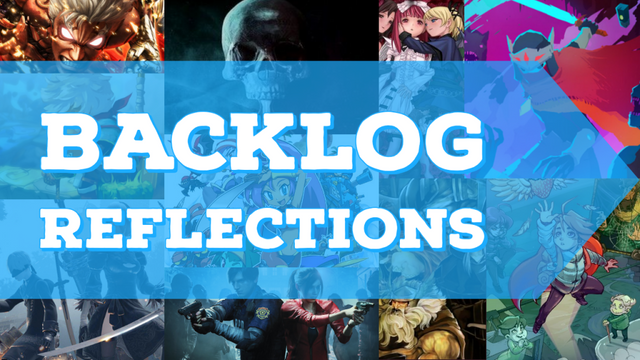 I reflect upon the last decade in gaming, and run down my favorites from the 2010s!!
Ten to the Power of Games!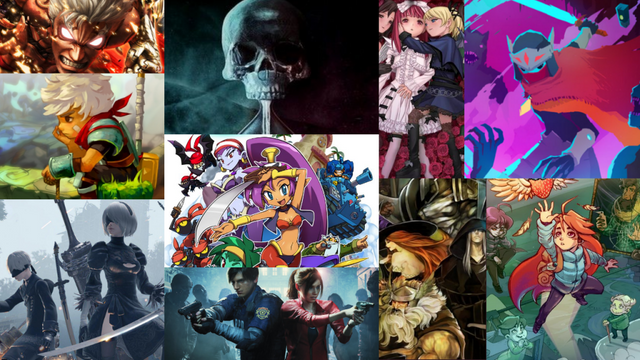 With December already upon us, it kind of amazes me how quickly 2019 has flown by! But not only are we coming on the end of another year, but also a decade of amazing gaming memories. We've seen the intersection of two console generations, the revival of storied franchises, spiritual successors to beloved classics, and innovations both big and small that have shifted the entire gaming industry.
I mean, there have certainly been ups and downs over the years, that's pretty much unavoidable, but there's no denying that regardless of how you look at it, these past ten years have been filled to the brim with great and memorable games! And that's what makes coming up with a list of my favorites so dang hard!!
But since it's my moral obligation to follow the trends of the internet (and because it's fun), I thought I'd give it a try anyway! With a bit of a twist, however. Instead of just trying to narrow all of the releases from the past decade down to the "best of the best", I thought I'd instead jot down the games that influenced me the most from each year!
Now this doesn't mean they're necessarily my favorites, nor the greatest of all time, but more the standouts that inspired me in one way or another. Of course, the odds of some of them lining up with my favorites are pretty high too! And since, I couldn't just leave it at that, I'll drop a list of my top ten from each year after this article so you can see what I was debating over!
2010: Deathsmiles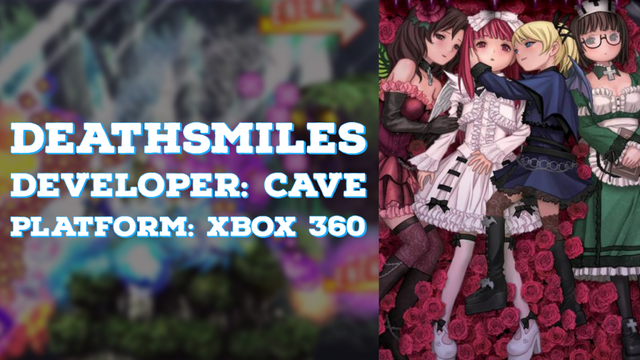 I've always been a fan of shoot em ups, from Galaga to Darius. The thrill of dodging and weaving through an onslaught of enemies while the environments whizzed by just checked all of my boxes. But it wasn't until I ran across Deathsmiles that I learned a brand new term defined by its own sub-genre - The Bullet Hell! And ever since that day I've been hooked.
It was the perfect storm of spectacle, achievement hunting and intense challenge that motivated me to try and get better and better! The ability to select from four distinct characters (five if you count the Mega Black Label variation) combined with its unique scoring system and branching paths which unlocked based on how well you performed had me coming back time and time again!
Deathsmiles is also the game that inspired me to try and hunt down each and every game released by CAVE on consoles! A seemingly futile task at times!
2011: Bastion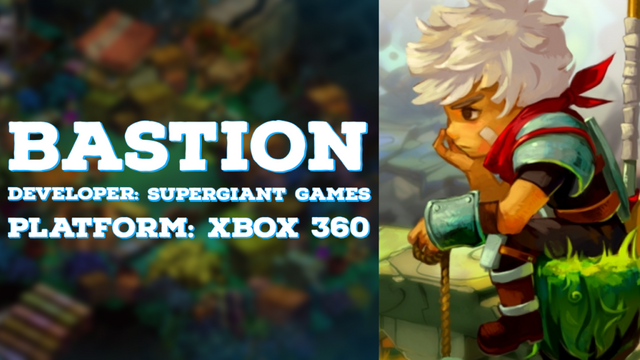 Although not the first indie game I ever purchased, Bastion was one of the games that really made me fall in love with the idea of small development studios exercising their creativity and pouring their heart and soul into a passion project! And boy was this one a doozie!
Bastion's gorgeous hand drawn graphics, intriguing story of a broken world, and its phenomenal and emotional soundtrack, really left a lasting impression. Not only that, but it also opened my eyes to the true potential of the people rooted in the indie scene and their ability to produce deep and thought provoking games!
2012: Asura's Wrath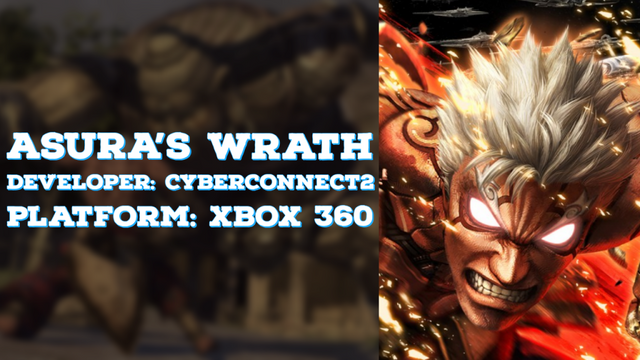 Sometimes all you want in your video games is pure unadulterated action. No frills, no complex plot twists and certainly no thoughts deeper than a dry lake. And Asura's Wrath was just that! Well, with a heavy handed smattering of over the top anime influence that just happened to be interactive! I mean, Capcom was already known for their no-holds barred ridiculous action games, but Asura's Wrath kinda took it to a whole new level! And that's what I was hoping for from this Dragon Ball Z style brawlfest!
But what it lacked in depth and complexity, it gained two-fold in mindless entertainment. You'll be laughing at its absurdity and entranced by it's impressively flashy visuals. I mean, what other games have a dude with a sword long enough to impale you from the moon?! The answer is none!
2013: Dragon's Crown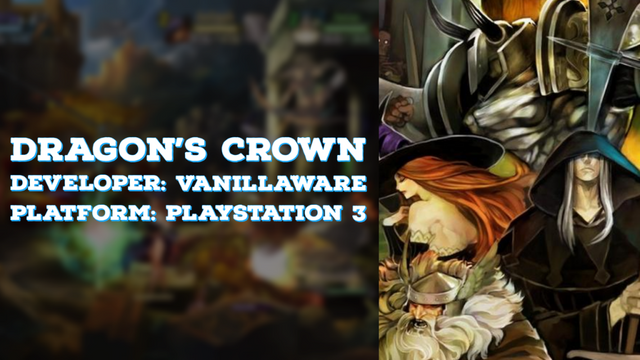 Although couch co-op seems to be coming back full swing these past couple of years, for a while (especially during the previous console generation), it was much more rare. So, when my wife and I ran across this little gem of a beat 'em up it was no question that we needed to play it together!
Not to mention it was created by the talented team over at Vanillaware! Showcased by its beautiful art style, also a point of contention due to its "exaggerated" character designs, Dragon's Crown was only made better by it's perfect pick up and play gameplay. Mimicking classic beat 'em ups like Golden Axe or Shadow over Mystara, Dragon's Crown had a ton of replayability exemplified by a variety of characters, RPG elements, branching paths, rarity based loot and even a new game plus!
In fact, I loved this game so much, I double dipped and splurged on its limited physical release when it was ported to the PlayStation 4! I was in steel book heaven!
2014: Shantae and the Pirate's Curse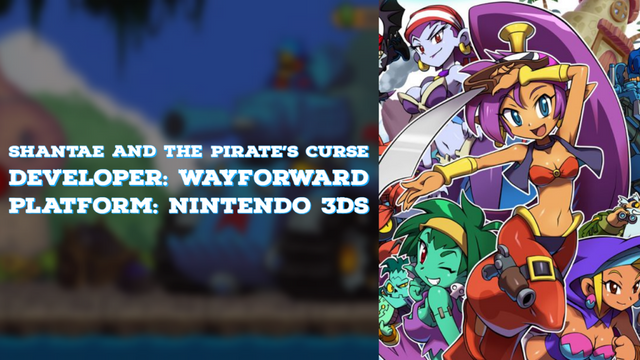 If I'm not drooling over shoot 'em ups, then I'm usually neck deep in the latest and greatest 2D platformer! And the instant I sank my teeth into Shantae and the Pirate's Curse, a profound fanboyism was born! There was just so much right about the game! The controls were responsive and tight, the characters were fun, colorful and silly, and the tunes were catchy and upbeat! Pirate's Curse was pure joy in pixelated form.
But Shantae and the Pirate's Curse is also special because it prompted me to explore the rest of the series as well as the wonderful Wayforward catalog! Which firmly placed them as one of my favorite indie developers. Oh and it may have prompted me to dive head first into the Limited Run physical release rabbit hole!
2015: Until Dawn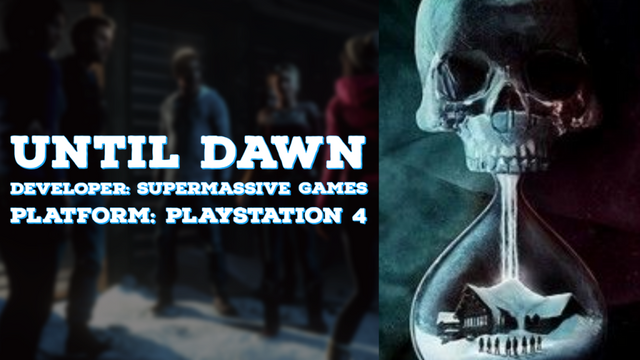 It wouldn't be until 2016 before I picked up my PlayStation 4, so by the time 2015 rolled around, we were building quite the neglected catalog of "need to play" exclusives for the console! When we finally did, though, it was Until Dawn that we decided to play first! Now, there were a ton of heavy hitters in 2015, such as Bloodborne, The Witcher 3 and Metal Gear Solid 5, but it was Until Dawn that solidified my love for the PS4! That and it was a ton of fun exploring all of the outcomes together with my wife!
Adventure games are nothing new, but the production value of Until Dawn was phenomenal and its design really made you feel like you were in control of a thrilling and spooky horror movie! The "choose your own adventure" scenarios were dynamic enough that you didn't always know what was the right solution and there were always interesting and dovetailing consequences! Even if some of those outcomes lead to you losing a character!
2016: Hyper Light Drifter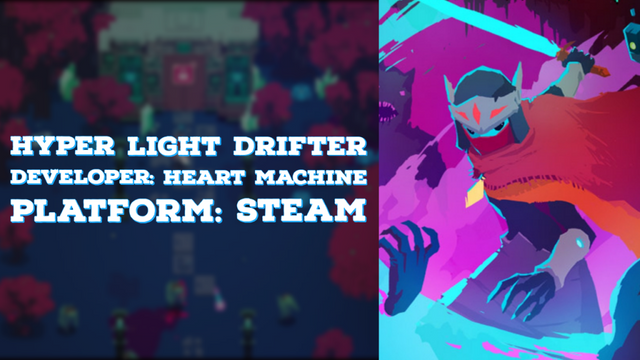 Initially drawn by it's beautiful and almost minimalistic presentation, Hyper Light Drifter more than exceeded my expectations with its satisfying combat, eerie desolate world and a haunting soundtrack! But the most unique thing about the game was how it delivered it's narrative and tutorialization! Instead of dumping a heaping pile of exposition on your lap or outright teaching you how to do something, Heart Machine instead removed all of the dialog and left it up to you (the player) to figure it all out yourself!
Luckily they did a superb job of leaving subtle and occasionally not so subtle clues around the world to guide you along your way. It was extremely rewarding to recognize these patterns and to solve a puzzle that seemed unsolvable when you first encountered it!
2017: Nier: Automata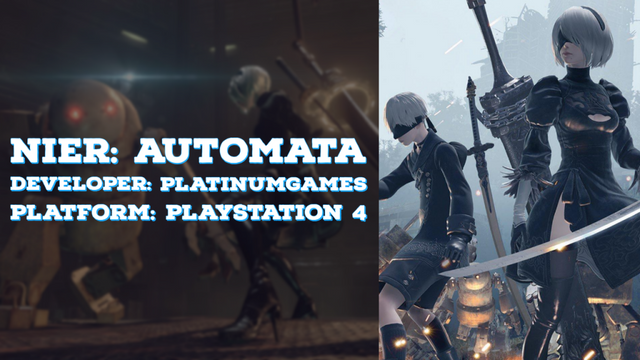 Up until I played Nier: Automata, the Nier franchise was always a curiosity to me. For one, it was some esoteric third-person action game published by Square Enix that followed a plot thread from one of the many endings found in another of their niche series, Drakengard! I mean, they did release a shoot 'em up at one point, so it's not that uncommon that they'd release another oddball title that was outside of their wheelhouse. Typically though, you wouldn't be looking for something like that from this infamous RPG juggernaut!
However, once I came to the realization that PlatinumGames, famous for their highly polished action titles such as Bayonetta, Vanquish and Metal Gear Rising: Revengeance, were going to be heading development on Automata, there was no doubt I needed to jump on that rickety old bandwagon!
And with the inclusion of the enigma known as Yoko Taro, the development of Nier: Automata was elevated to a whole new level! Now we had a game that played like a dream, haunted your nightmares with existential dilemmas, and soothed you back to sleep with a soundtrack that hit all of the right chords! I may be gushing a bit, but I really do love Nier: Automata that much!
2018: Celeste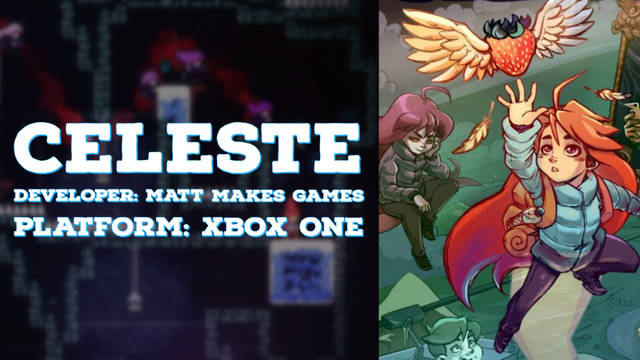 Now that my mind was effectively warped by the themes of Nier: Automata from the previous year, it was time to practice my hand and finger contortions in 2018! Looking at all of my favorite games from this year, there were a ton of really great platformers that tested your skills and patience, but the one that stood out the most was Celeste!

On the surface, at least conceptually, Celeste is quite simple. You dash from platform to platform trying to avoid death (as inevitable as that is) and advance to the next stage by reaching a goal. You'll repeat this ad nauseam until you reach the summit and collect your final strawberry. But it was Matt Makes Games' clever level design that made this seemingly dull experience a truly memorable one! Each new area tested your knowledge of new techniques and made you think outside of the box if you truly wanted to collect all of those delectable red berries!
This was all accentuated by a phenomenal soundtrack and a thoughtful story about depression and the struggle to overcome the great obstacles associated with it. Which perfectly and metaphorically paralleled the challenges you faced while helping Madeline reach the top of Celeste Mountain to break free from her inner turmoil.

2019: Resident Evil 2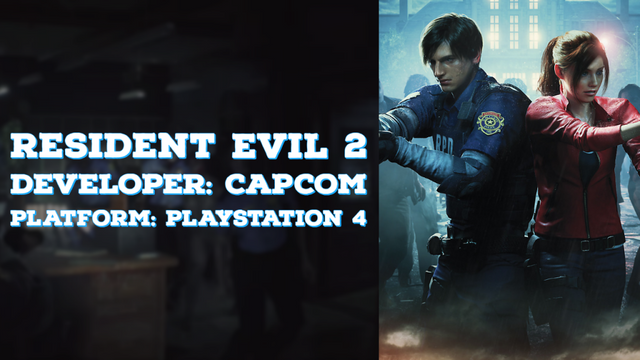 If all of the games from the previous years were picked because they surprised me in one way or another, or introduced me to something new, then Resident Evil 2 would be the epitome of instant gratification. I mean, I've been a huge fan of the Resident Evil series since its inception on the PS1, but out of all of its sequels, Resident Evil 2 has always been the one game I would go to when asked about my favorite. So, it's no surprise that I've been yearning for Capcom to revisit and/or remake this masterpiece of tank controls.
Honestly, the only real surprising thing is that Capcom actually pulled it off! And not only because they gave fans what they wanted, but also because they delivered to us a solid third person action game that just so happened to take place in the same setting as Resident Evil 2! I mean, it still had all of the hokey dialog and crazy labyrinthine police departments that you would come to expect from the series, but it was all bundled up in a tidy and refined package that anyone could appreciate.
That's A Wrap!
Well my dearest of Backloggers, that's my top 10 list of the 2010s! Like I said, it may not have been a list of blockbusters, but each one of these games meant something to me in one form or another. But, with that being said, there were still a ton more games released in the last decade that I absolutely loved! So, here is a list of 100 games (10 per year) that I'd highly recommend you check out!
Oh and before you go, let me know what some of your favorite games from the 2010s were! You can either comment down below, or tweet at me @BacklogOdyssey on Twitter! Here's to another stellar decade to come!!
---
2010
Bayonetta
Mass Effect 2
Bioshock 2
Mega Man 10
Nier
Super Mario Galaxy 2
Deathsmiles
Plants vs. Zombies
Vanquish
Castlevania: Lords of Shadow
2011
Dead Space 2
Limbo
Bastion
Dark Souls
Portal 2
Bulletstorm
Shadows of the Damned
Catherine
Uncharted 3: Drake's Deception
The Legend of Zelda: Skyward Sword
---
2012
Asura's Wrath
Silent Hill: Downpour
Hotline Miami
Fez
Resident Evil: Revelations
Borderlands 2
Ninja Gaiden 3: Razors Edge
Lone Survivor
Spelunky
Diablo 3
2013
DmC: Devil May Cry
Luigi's Mansion: Dark Moon
The Last of Us
Metal Gear Rising: Revengeance
Dragon's Crown
The Legend of Zelda: A Link Between Worlds
Outlast
Guacamelee!
Pikmin 3
The Wolf Among Us
---
2014
Metal Gear Solid: Ground Zeroes
Shovel Knight
The Evil Within
Shantae and the Pirate's Curse
Double Dragon Neon
Dark Souls 2
Dragon Age: Inquisition
D4: Dark Dreams Don't Die
Lords of the Fallen
Sunset Overdrive
2015
Resident Evil HD
Resident Evil: Revelations 2
Ori and the Blind Forest
Bloodborne
Crypt of the Necrodancer
The Witcher 3: Wild Hunt
Until Dawn
SOMA
Life is Strange
Metal Gear Solid: Phantom Pain
---
2016
Dark Souls 3
DOOM
Overcooked
XCOM 2
Shantae Half Genie Hero
Hyper Light Drifter
Darkest Dungeon
Resident Evil Zero HD
Raiden V
Persona 5
2017
Resident Evil 7: Biohazard
Hollow Knight
The Legend of Zelda: Breath of the Wild
Nier: Automata
Undertale
The Evil Within 2
Bendy and the Ink Machine
Flinthook
Mario + Rabbids Kingdom Battle
Super Mario Odyssey
---
2018
Iconoclasts
Subnautica
Monster Hunter: World
Bloodstained: Curse of the Moon
Mega Man 11
Celeste
God of War
Dead Cells
The Messenger
Let It Die
2019
Resident Evil 2
Bloodstained: Ritual of the Night
The Legend of Zelda: Link's Awakening
Luigi's Mansion 3
Devil May Cry 5
Timespinner
Aggelos
Borderlands 3
Blazing Chrome
Collection of Mana
---
Posted from my blog with SteemPress : https://www.backlogodyssey.com/backlog-reflections-a-decade-of-gems/
---