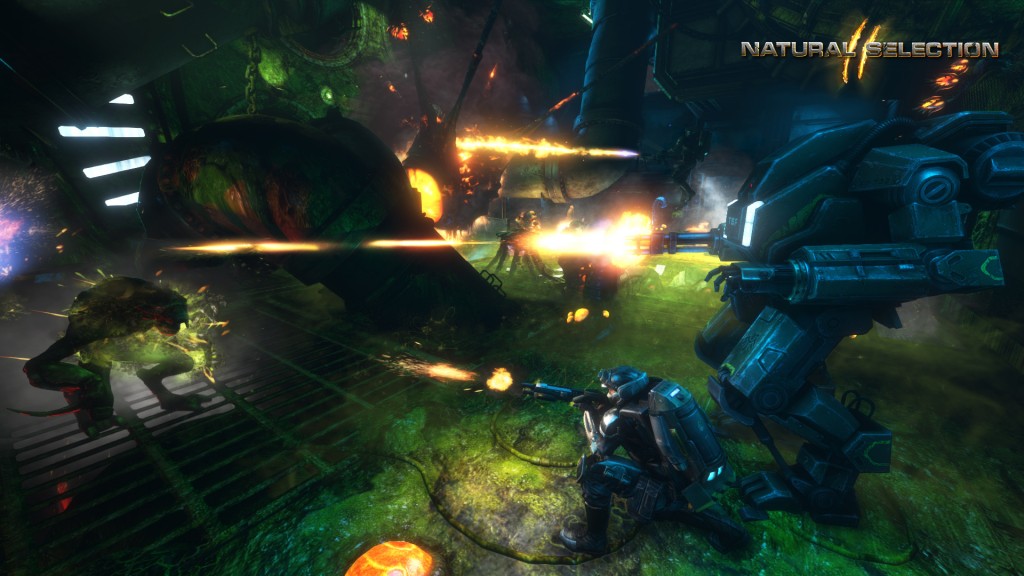 Hi Steemains, I wanted to Introduce to you one of my favorite games of all time, Natural Selection 2. This games been out for some time now but it still holds up and its incredibly cheap (£6.99). [Steam Page]
Overview:
Natural Selection 2 pits alien against human in an action-packed struggle for survival. Wield devastating weaponry as a Frontiersman marine, or become the xenomorph as a deadly Kharaa lifeform. Natural Selection 2 is a First Person Shooter and Real Time Stategy game rolled into one! Each team, alien and human, has a Commander. The Commander looks down on the battlefield and issues orders, places structures, collects resources, researches technology, and deploys abilities.
One of the main reasons I love this game other than the game play is that the game was created by Unknown Worlds, a relatively small dev team who really do care about the community. They allow mods, released a new engine for other devs to use (SPARK) and even handed over the game to the community when they moved onto their new game Subnautica.
This game had / has very little advertising budget so I thought it worth letting you Steemians know about it.
See you in game :)
Image and quotes from Unknown Worlds