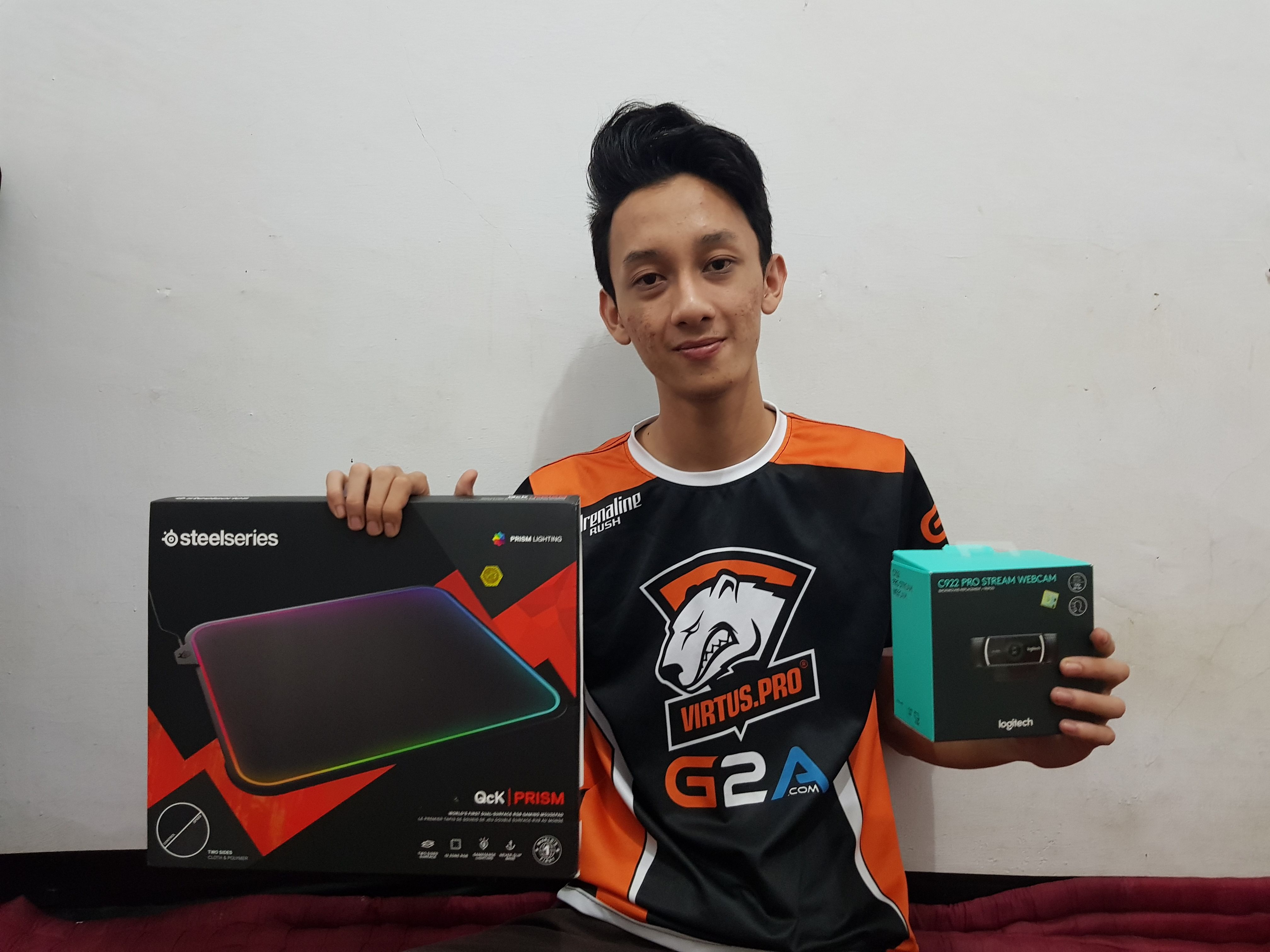 [ENG]
Hello Everyone ,
Today, I am very happy, why? because  I have completed all the series from Steelseries, starting from Mouse  Sensei 310, Keyboard Apex 350, Arctris 5 and the last one I got today is  STEELSERIES Qck Prism RGB Gaming Mousepad. As for  the other fixtures I get today for the Live Stream on Dlive and  creating a video for Dtube, Logitech Webcame C922 is a great webcame  with amazing HD quality and can remove backgrounds with Logitech's  apps.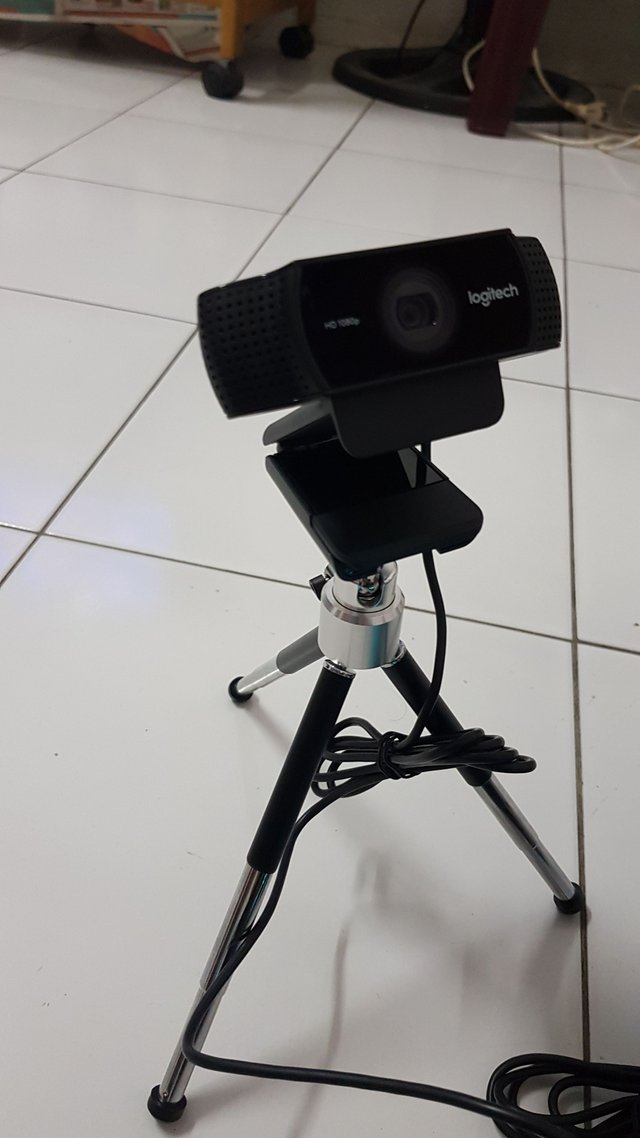 I  will try the Webcame when I Live Stream in Dlive, I just want to be  consistent in the Live Stream world and as a video creator I have to  make the audience satisfied with the results I made, thank you for  reading my story today, for the price of both gear you  can see the official website of Qck Prism RGB Gaming Mousepad and  Logitech Webcame C922, welcome to the  giveaways I created yesterday, for  the future giveaways I will make bigger and surely you have to get  ready.
[IND]
Hello Everyone ,
Hari ini, saya sangat senang,kenapa ? karena saya sudah melengkapi semua seri dari Steelseries ,mulai dari Mouse Sensei 310, Keyboard Apex 350 , Arctris 5 dan yang terakhir saya dapatkan hari ini yaitu STEELSERIES Qck Prism RGB Gaming Mousepad. Adapun perlengkapan lain yang saya dapatkan hari ini untuk Live Stream di Dlive dan membuat video untuk Dtube ,Logitech Webcame C922 adalah webcame yang sangat bagus dengan kualitas HD yang sangat menakjubkan dan bisa menghilangkan background dengan aplikasi yang dimiliki Logitech.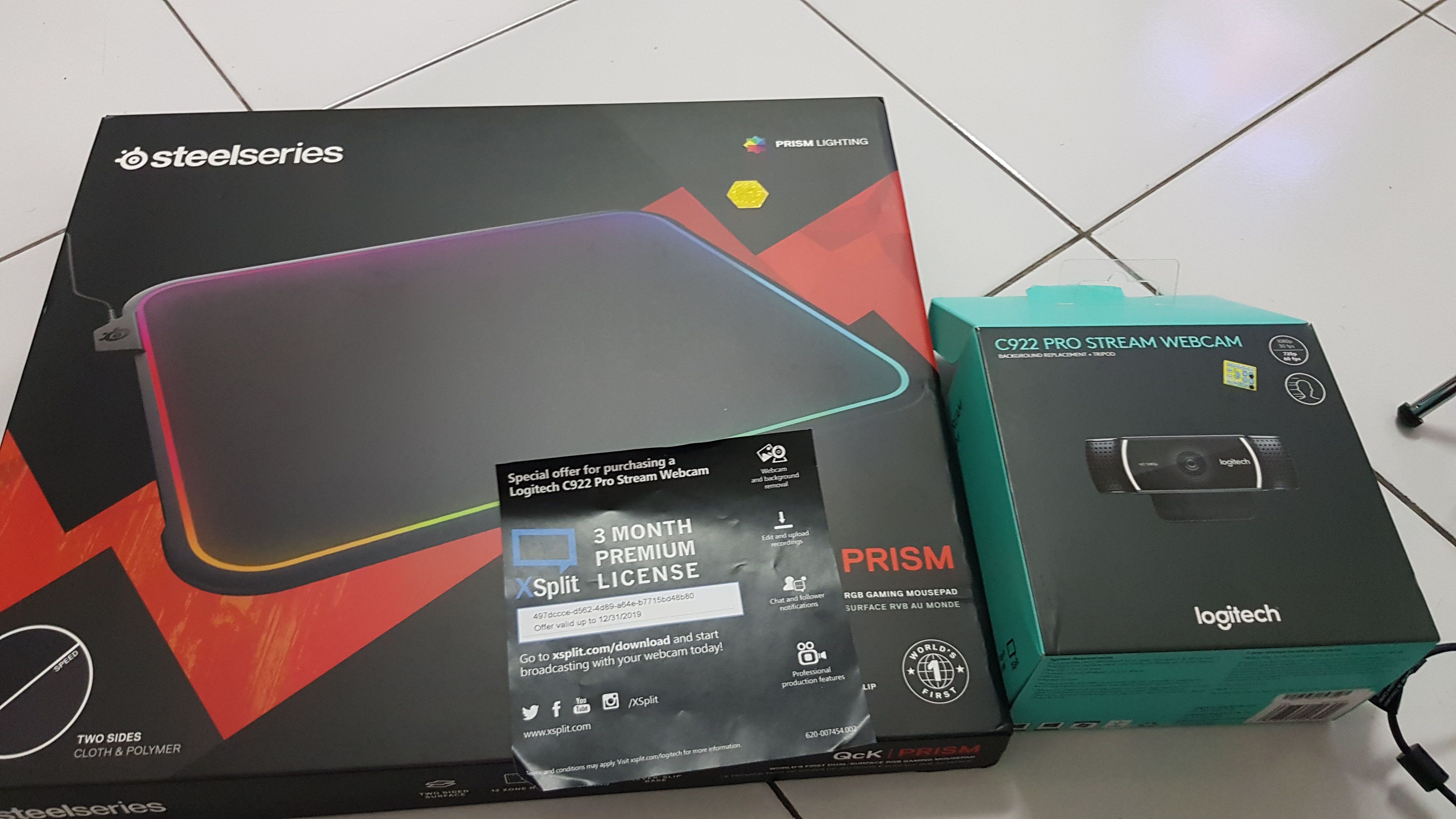 Saya akan mencoba Webcame tersebut pada saat saya Live Stream di Dlive, saya hanya ingin konsisten di dunia Live Stream dan sebagai video creator saya harus membuat audience puas akan hasil yang saya buat,terimakasih telah membaca cerita saya hari ini, untuk Harga dari kedua gear tersebut anda bisa melihat langsung website resmi dari Qck Prism RGB Gaming Mousepad dan Logitech Webcame C922 , selamat mengikuti giveaways yang saya adakan kemarin ,untuk giveaways kedepannya ,saya akan membuat lebih besar lagi dan pastinya anda harus bersiap-siap.
---
Video Review Logitech Webcame C922 by Linus Tech Tips
Regard and Peace : Jodi Pamungkas
❤️Vote Curie As Your Witness❤️