A sneak peek behind the very first, fully playable, German Virtual Reality -Exit- Game.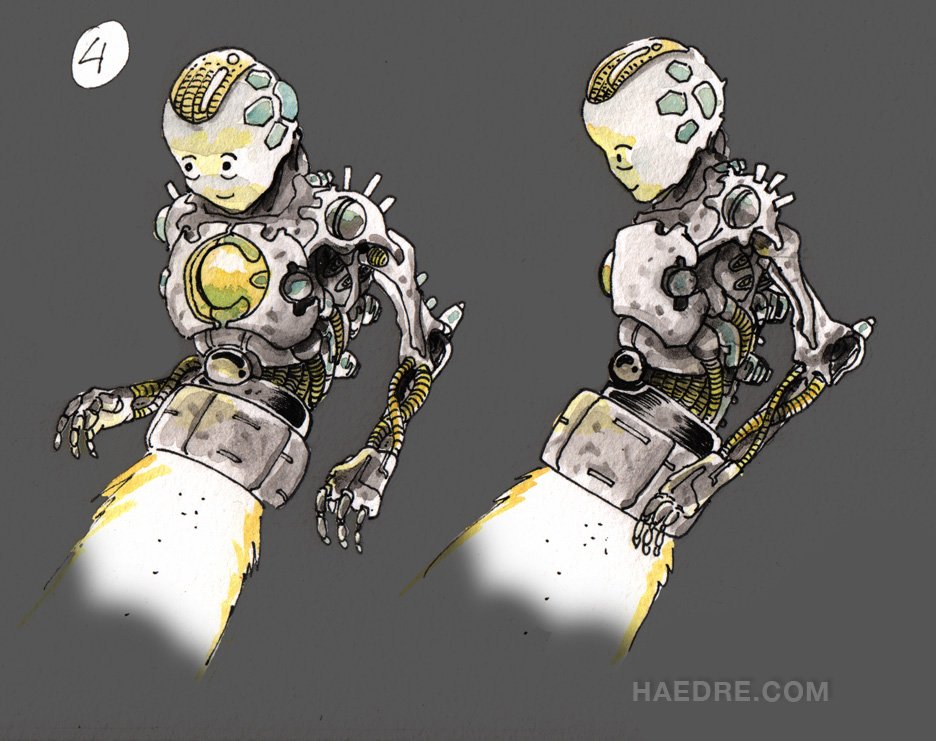 Berlin, Klosterstraße, in the bunker of a former East-German post office, you'll find Exit Games. It's a large underground complex where they arranged the rooms to propose diverse scenarios, including one where you must get your way out of a GDR prison.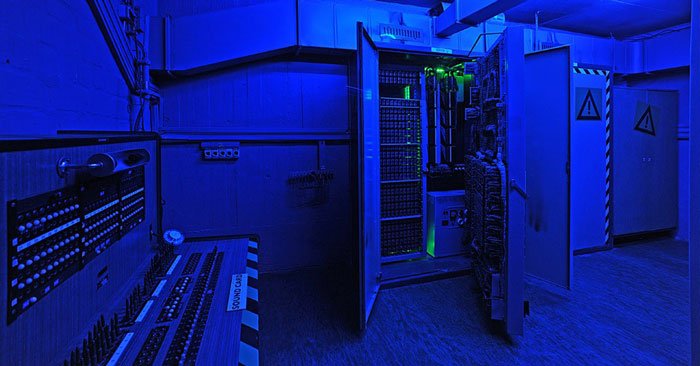 Source: https://www.lebegeil.de/exit-berlin-live-escape-game/
Wait, what did you say? Scenarios? Escape? ...
If you don't know, Exit Games are like video games but in real. Like the name suggests, they often consist of escaping the rooms with logic puzzles, keys and enigmas, favorizing team cooperation.
By the end of 2016, I had the chance to have been approached by Exit VR that was working whithin the complex on a similar project but ... with a Science-Fiction scenario and above all,... IN VIRTUAL REALITY!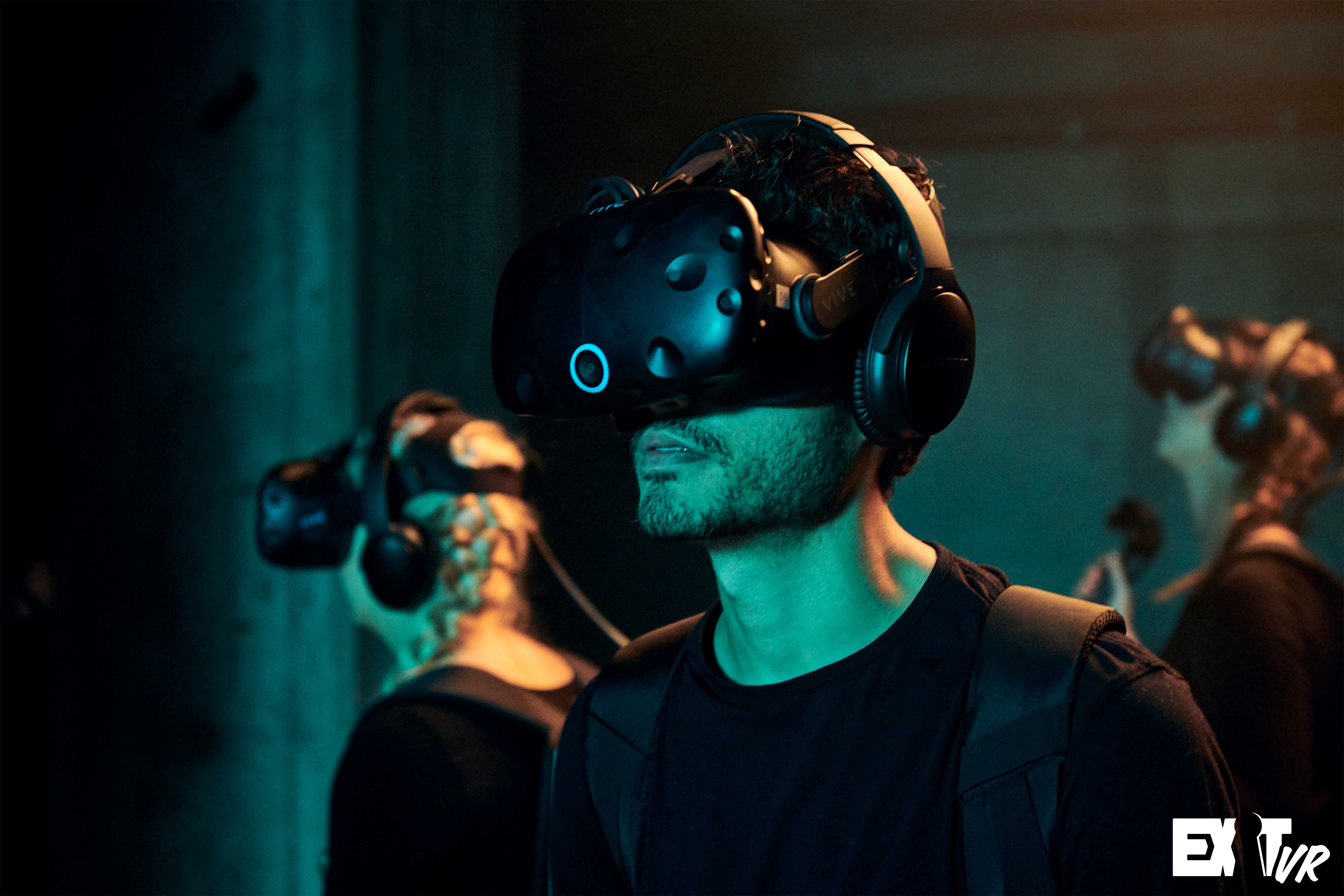 Source: https://exit-vr.de
So when they asked me to concept the main character "Huxley", a robot using a super powerfull futuristic energy, I obviously did accept!
I am not so used to concept art as it requires fast illustrations that clearly show a mood or more precise things. Kind of the contrary of what I do (very slow and detailled) but I am a painter, right?
Anyways, what was asked to me was a robot but, "not so nasty". As the target audience is wide.
I then started with a bunch of rough sketches.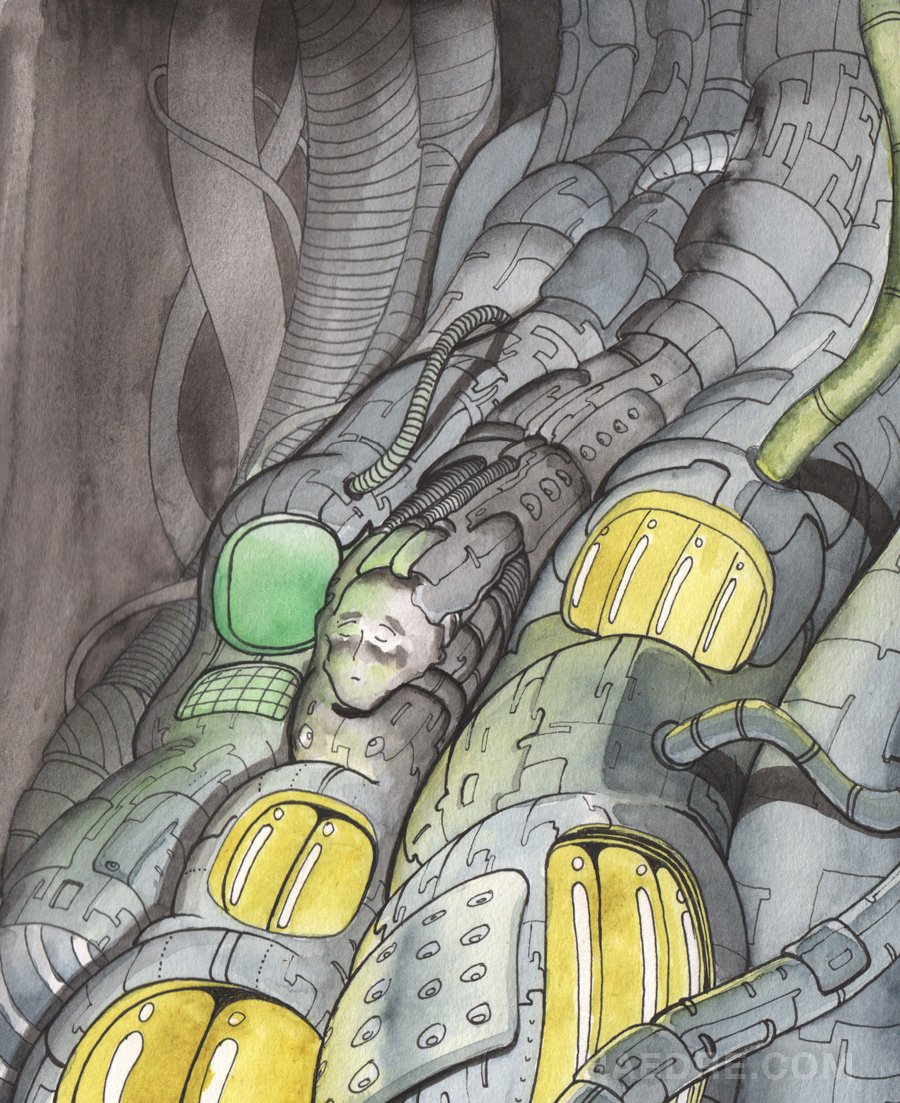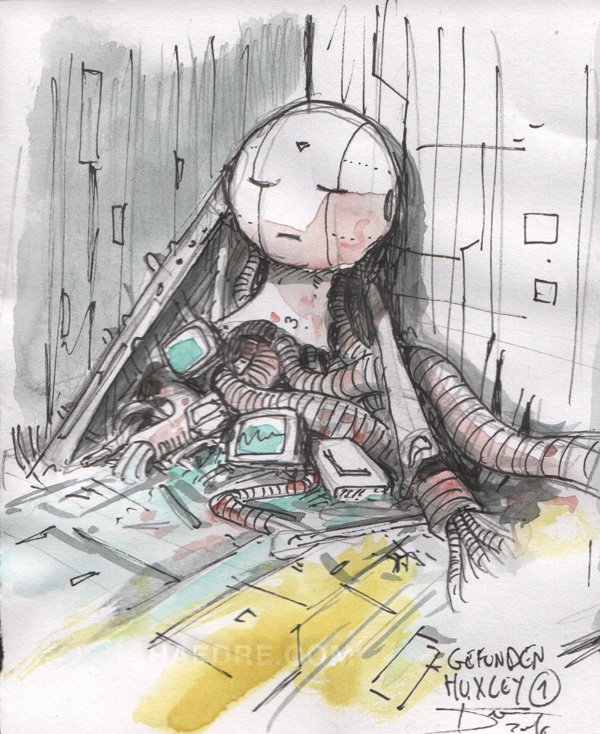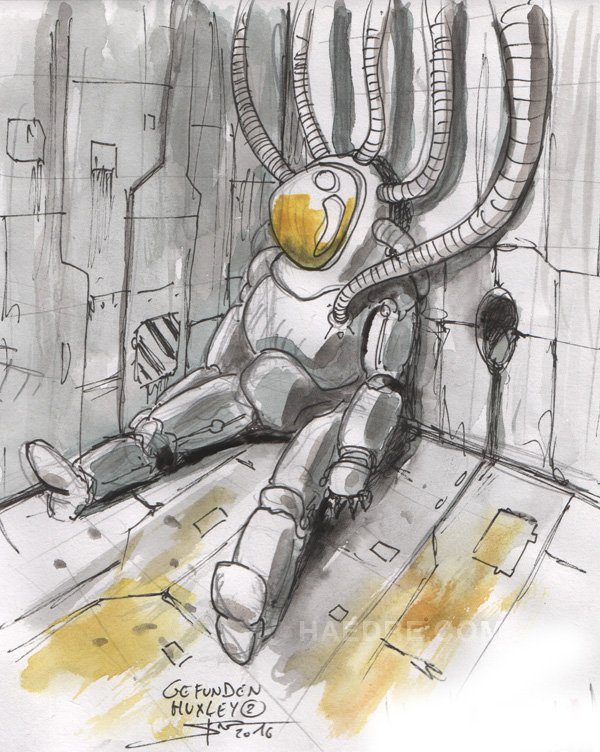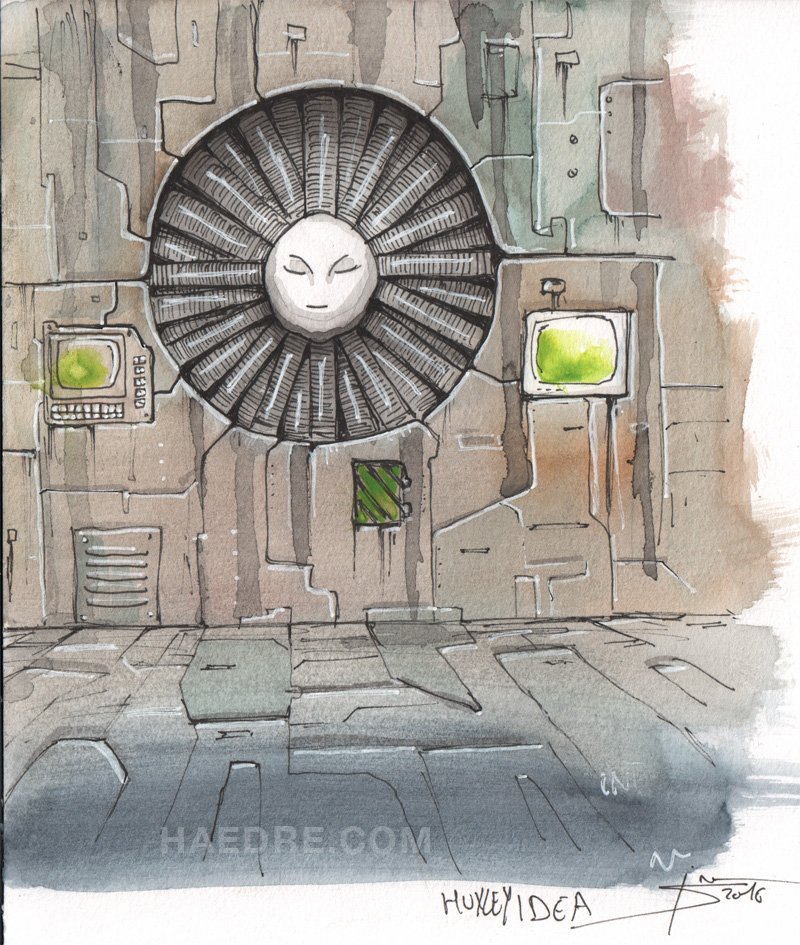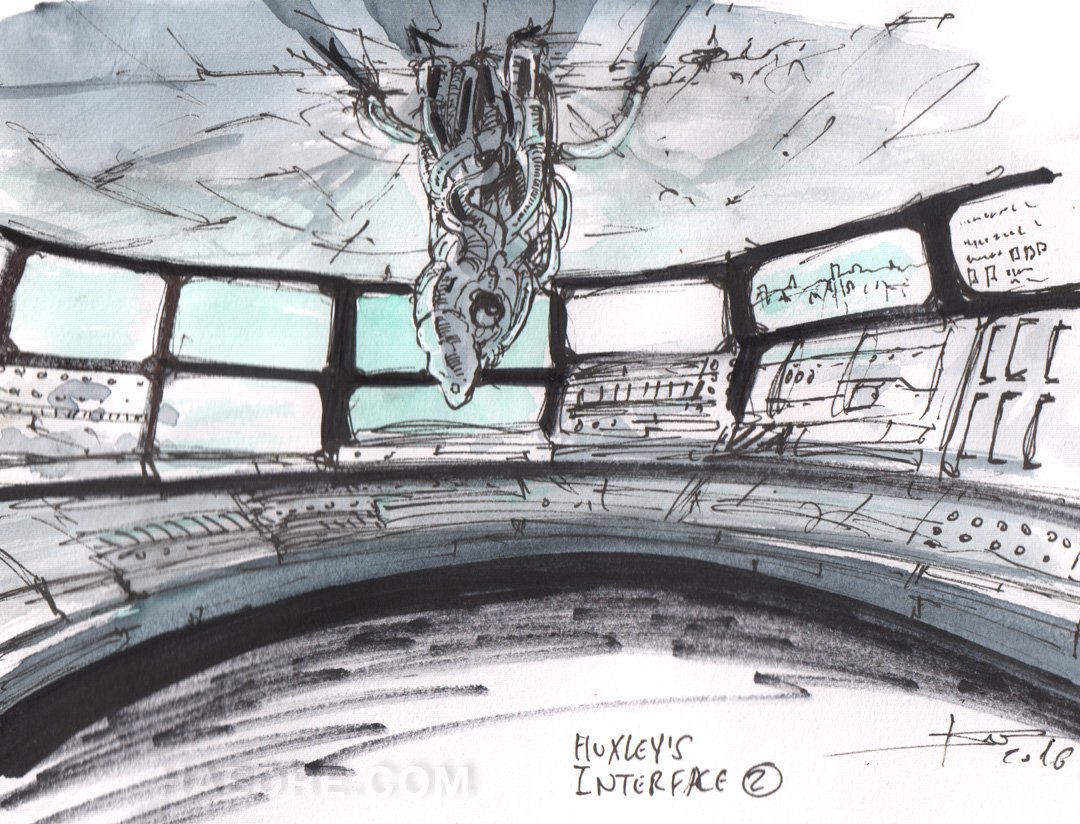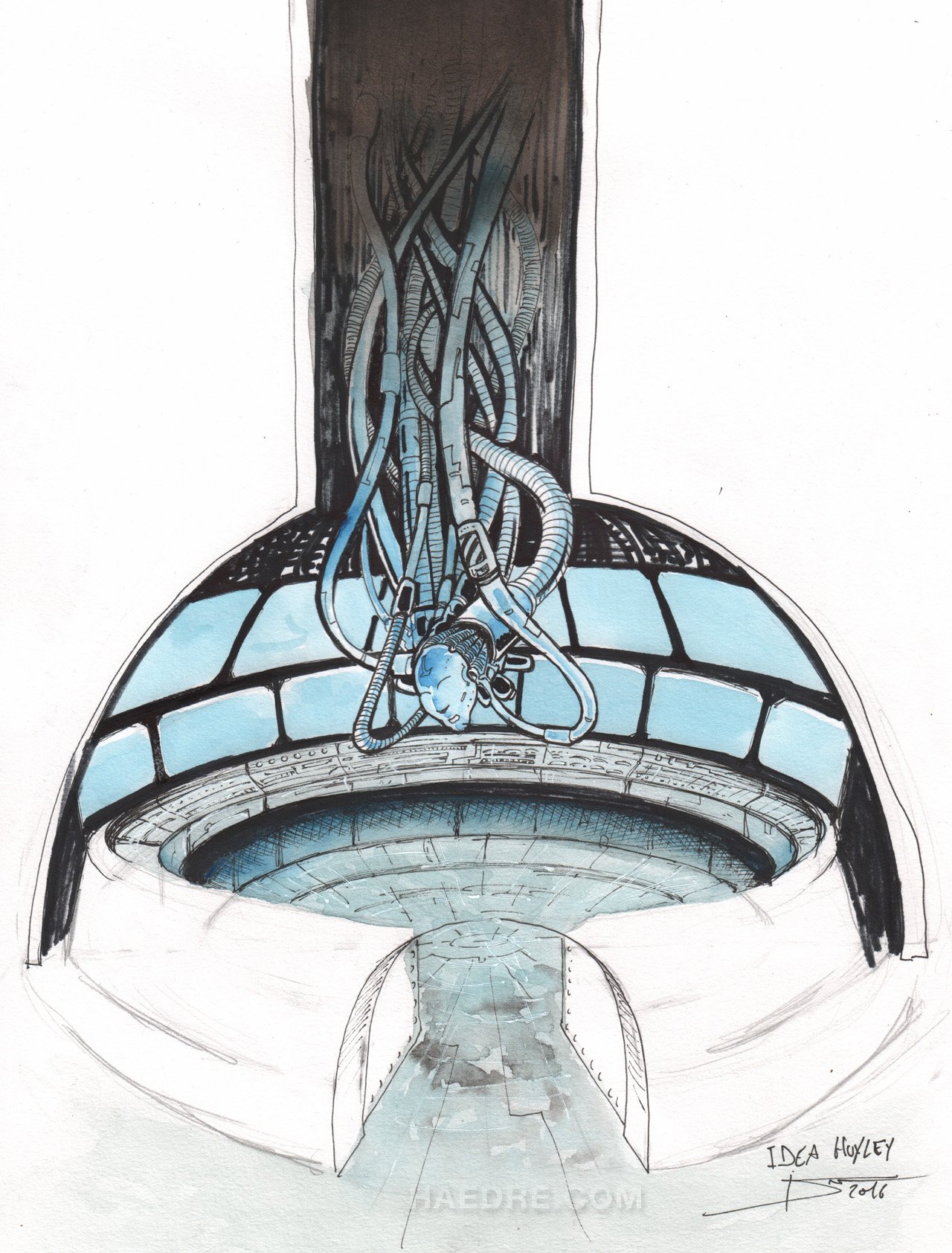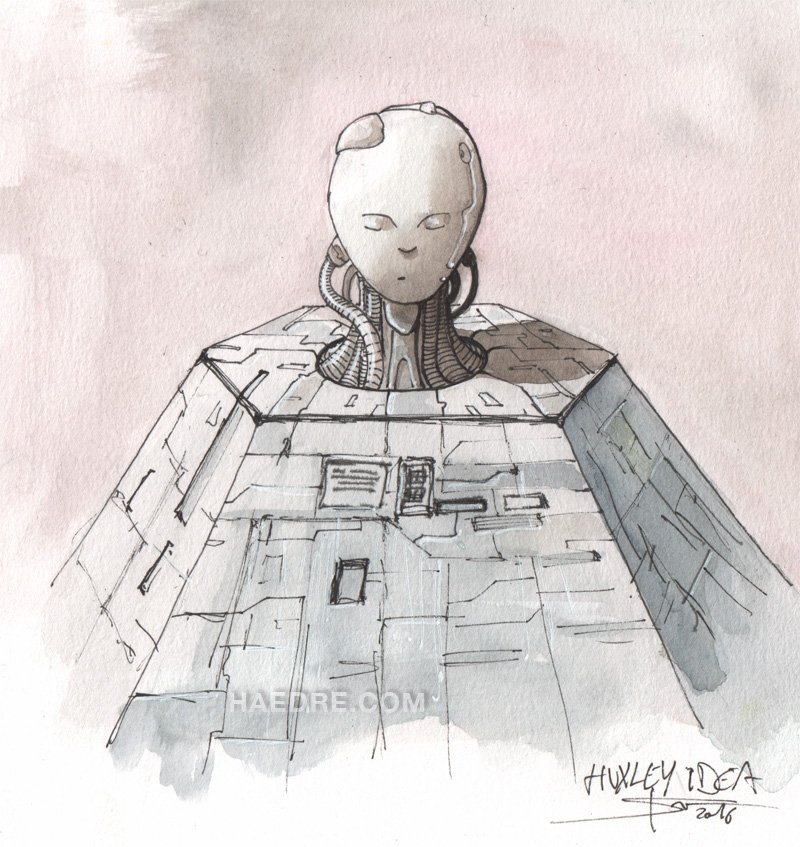 There was more props but I only selected some here. Anyhow, we ended up with that idea of a floating robot.

They also liked having it with visible insides.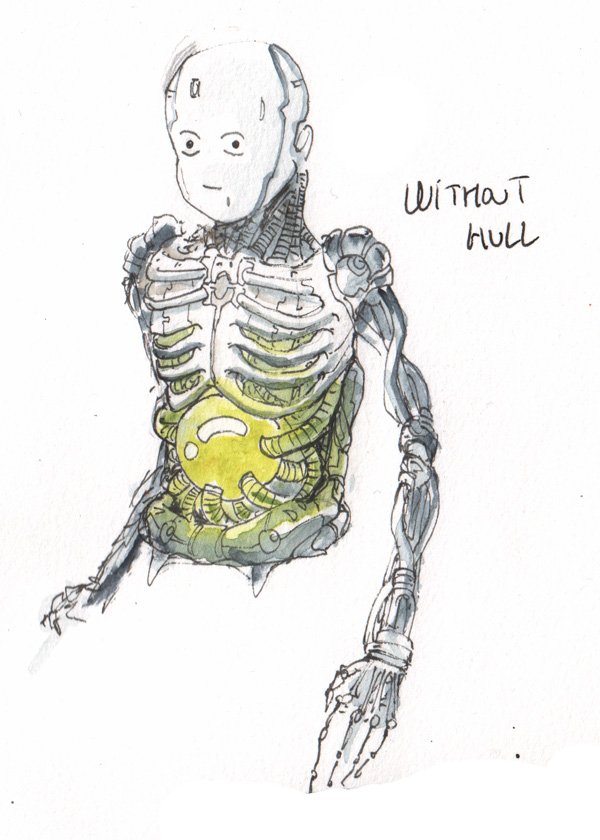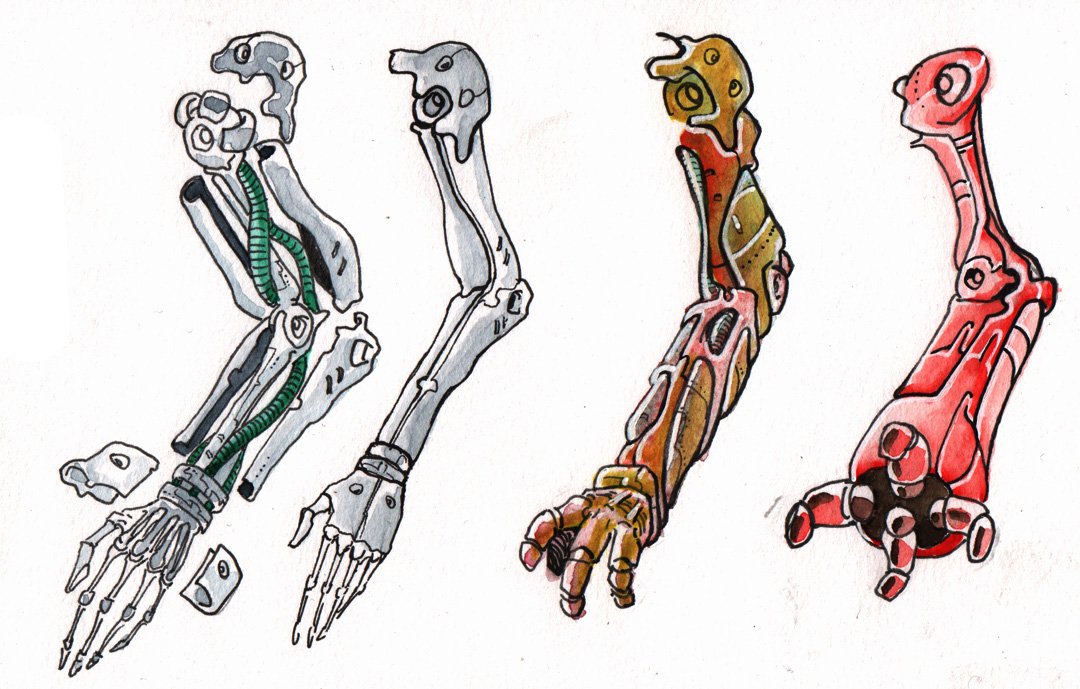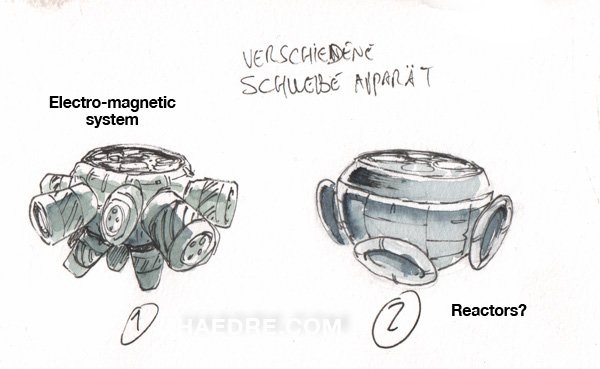 Variants of this floating robot.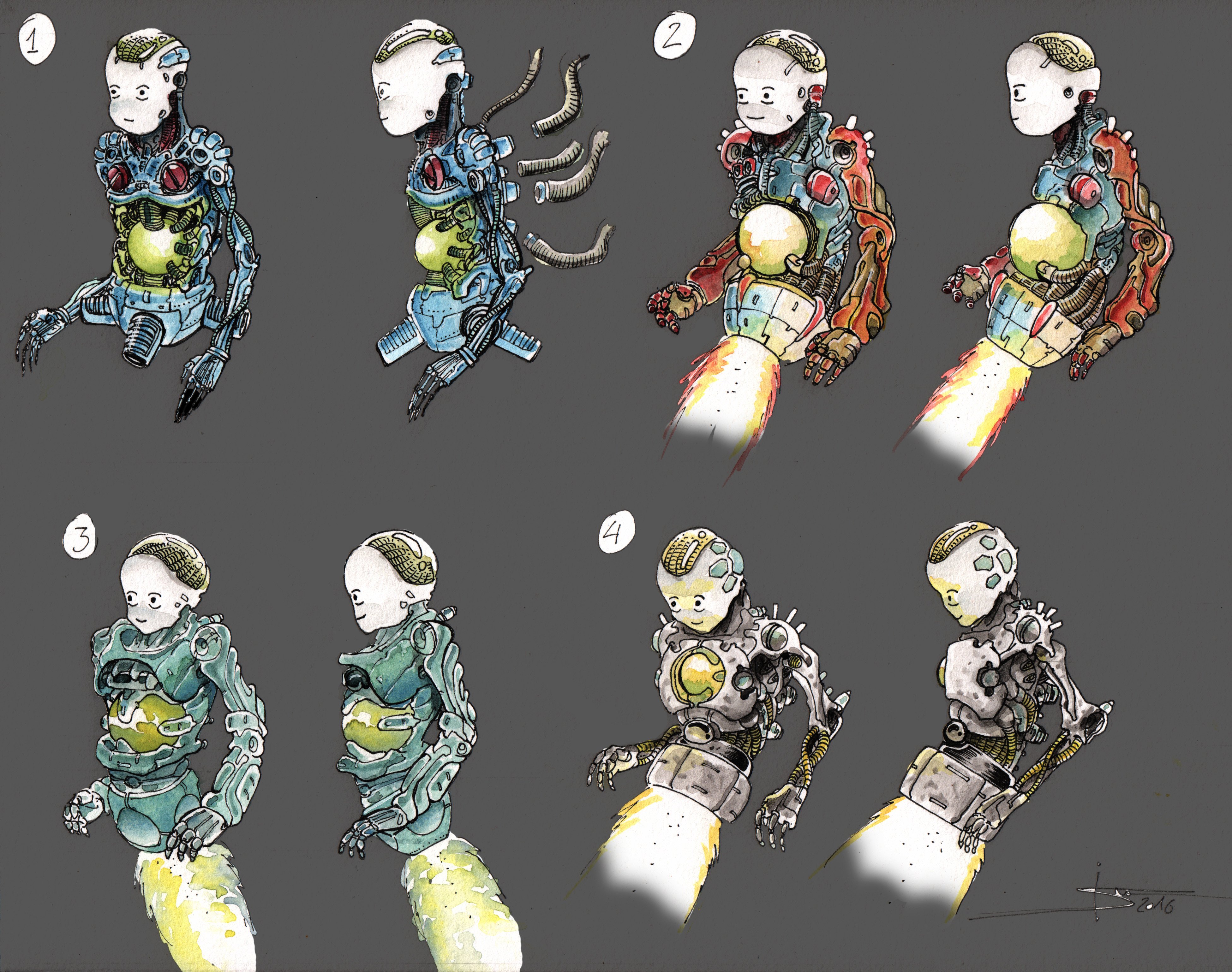 The two following images were the last I provided to the 3D team. Included were other coloration propositions.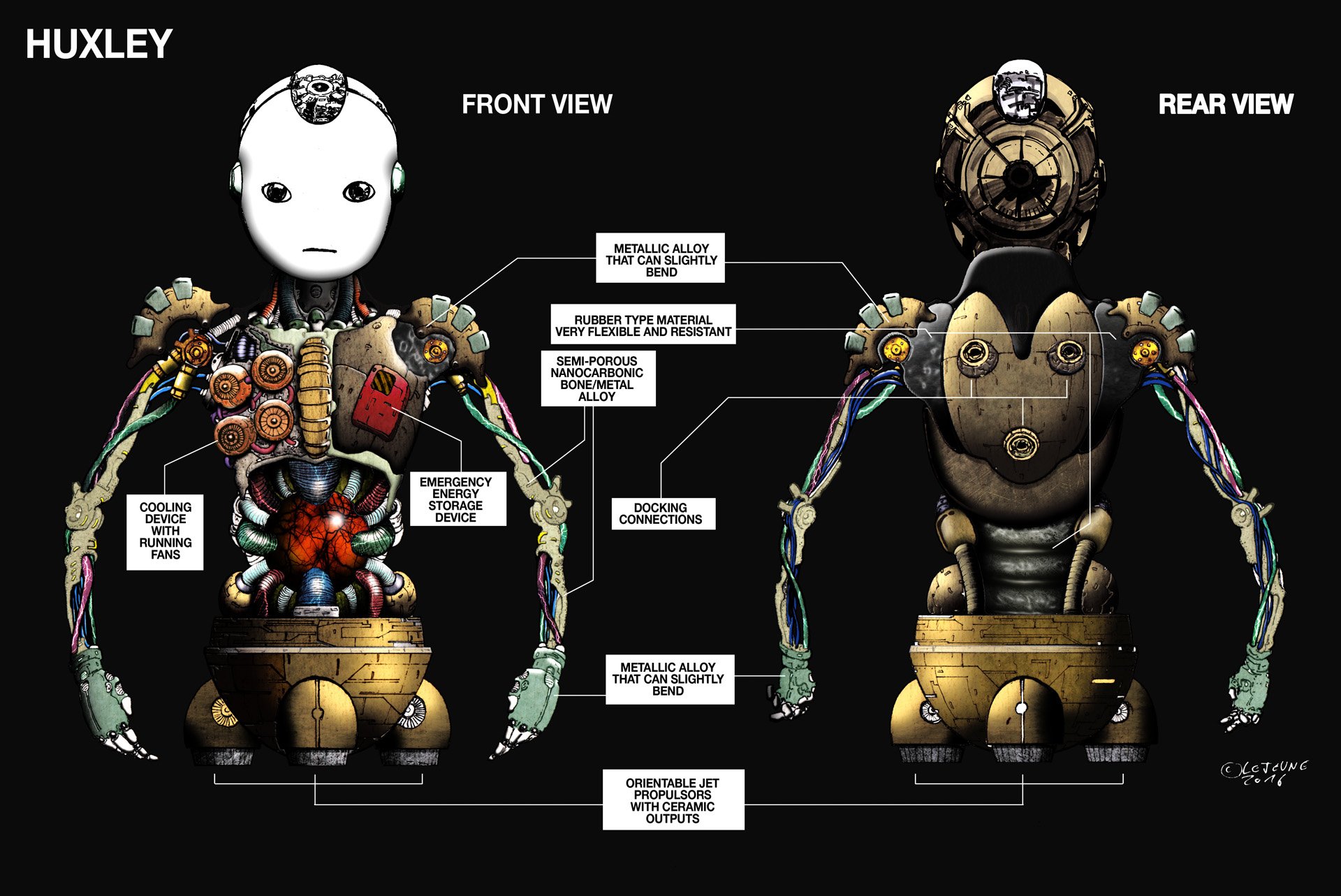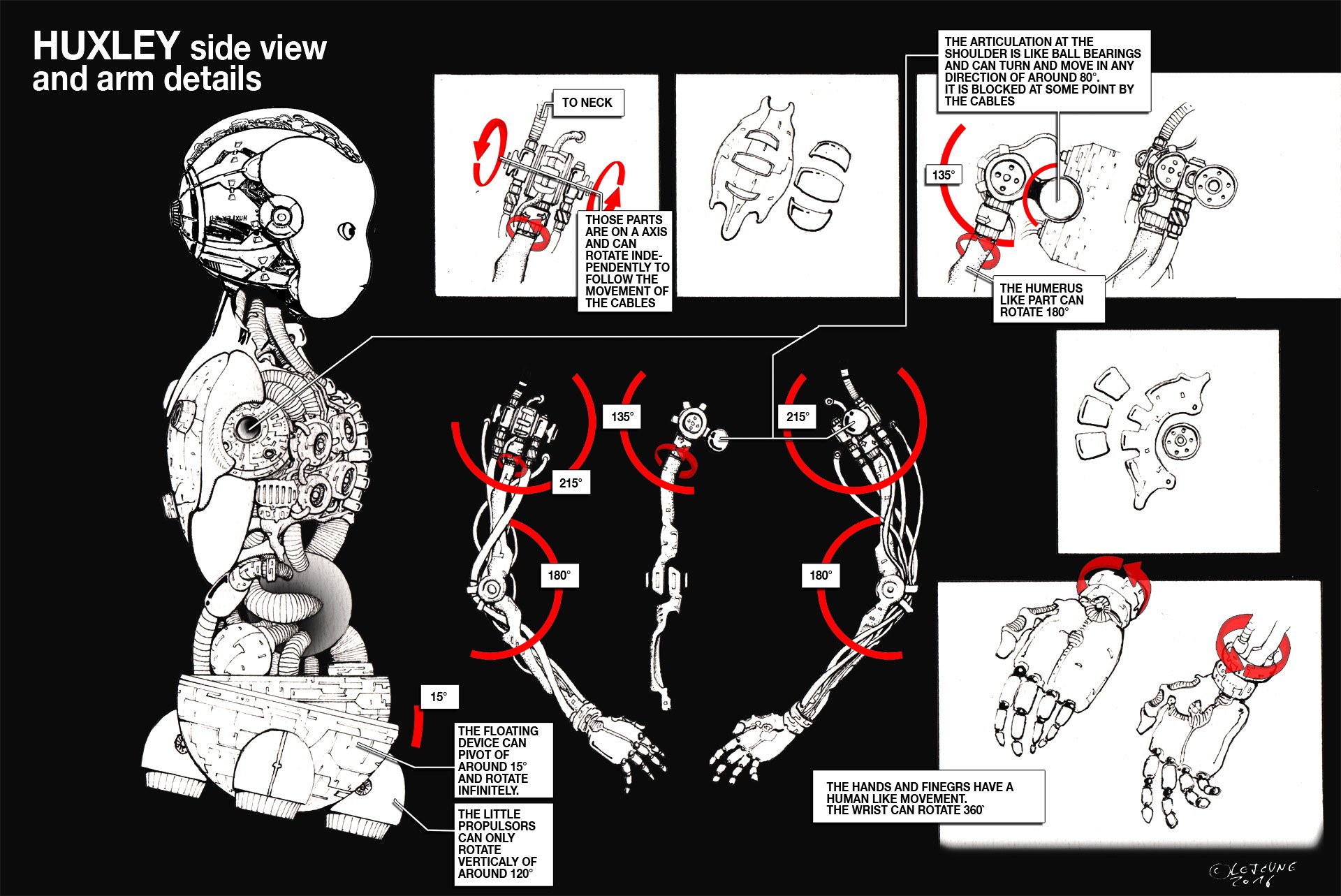 In definitive they had to change quite a lot but the general idea was there. Here's how it looks like.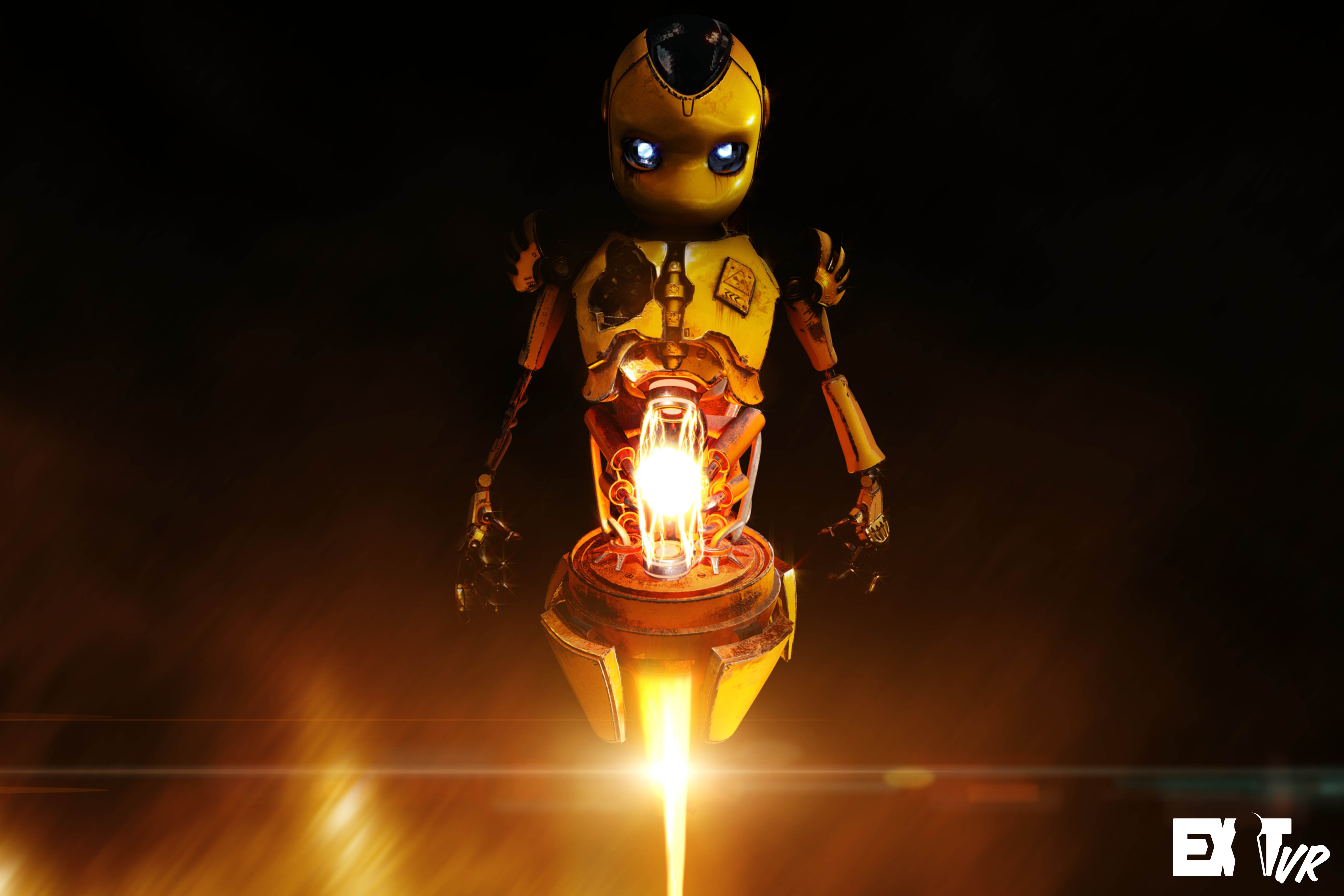 Source: https://exit-vr.de
I have seen it animated and it looks awesome!
In the meantime I had also done some research for the environment where the robot would had to be found.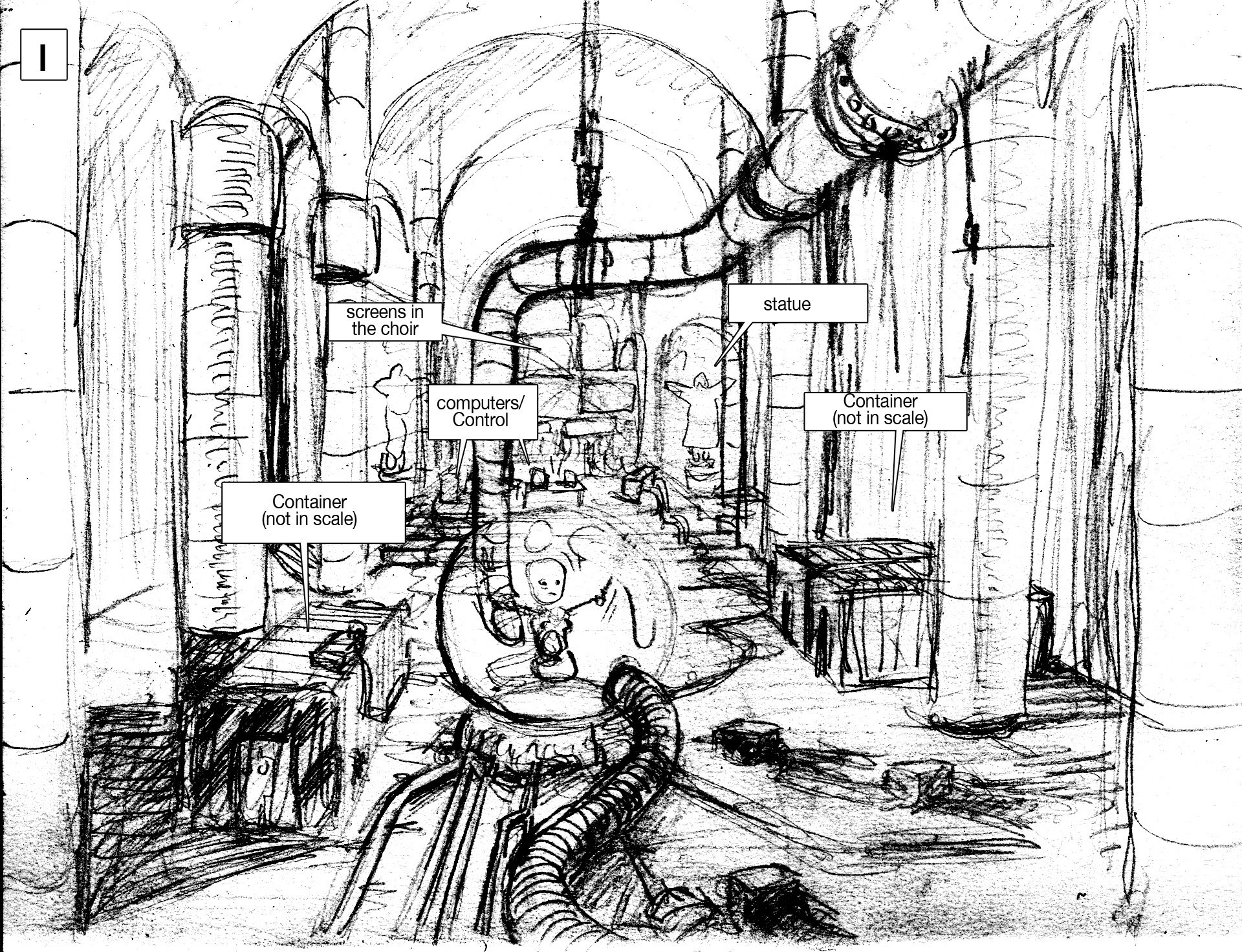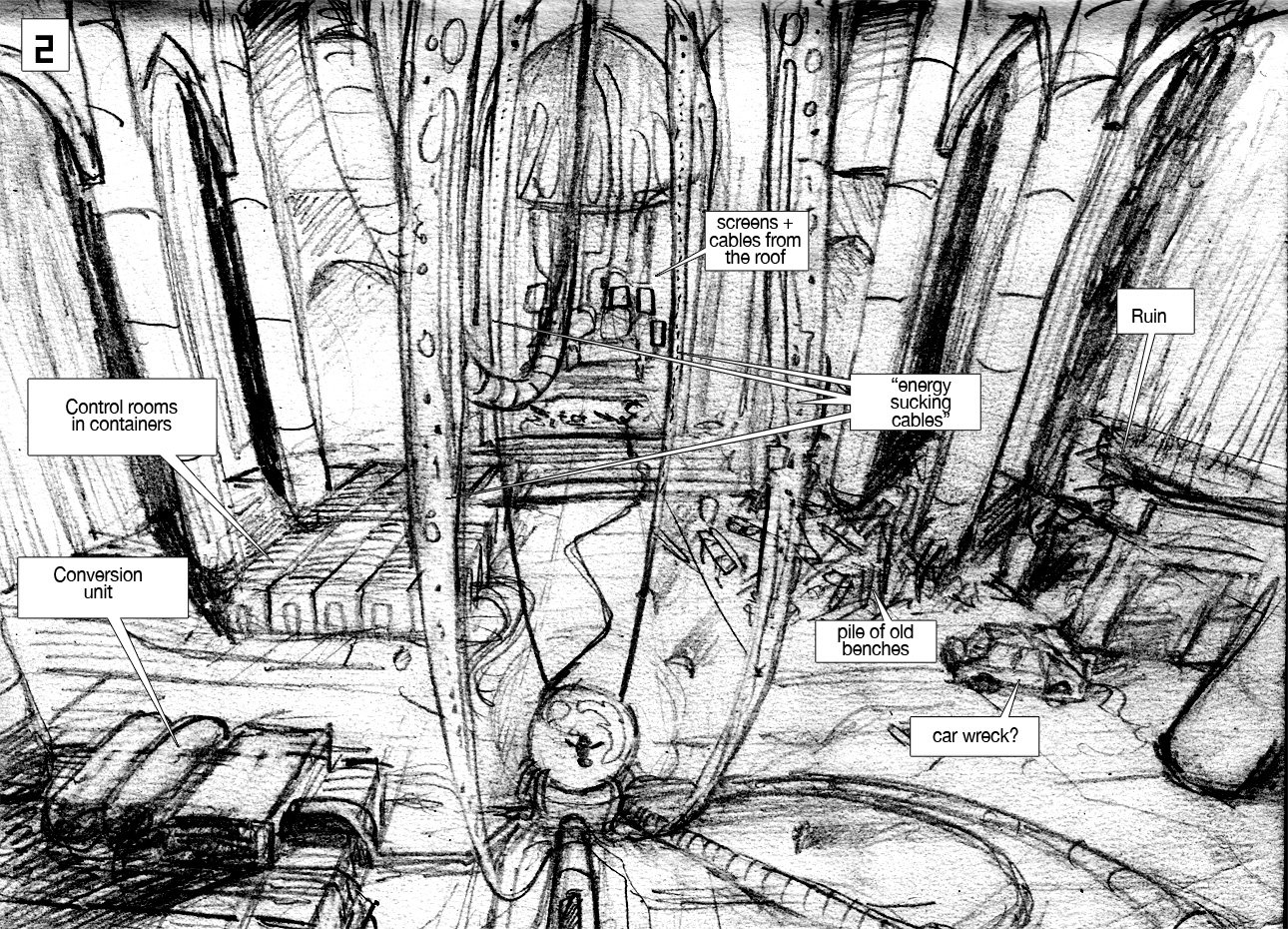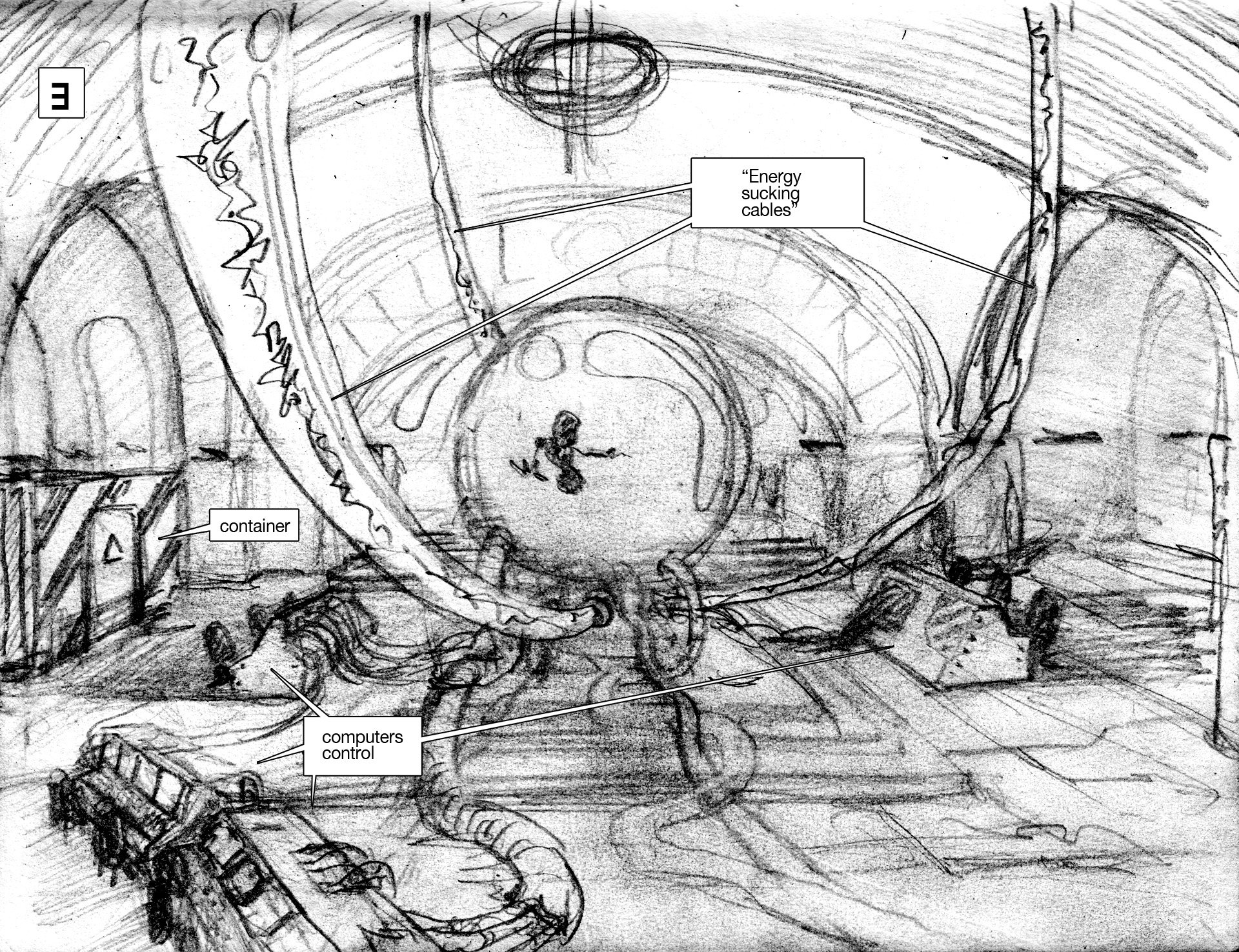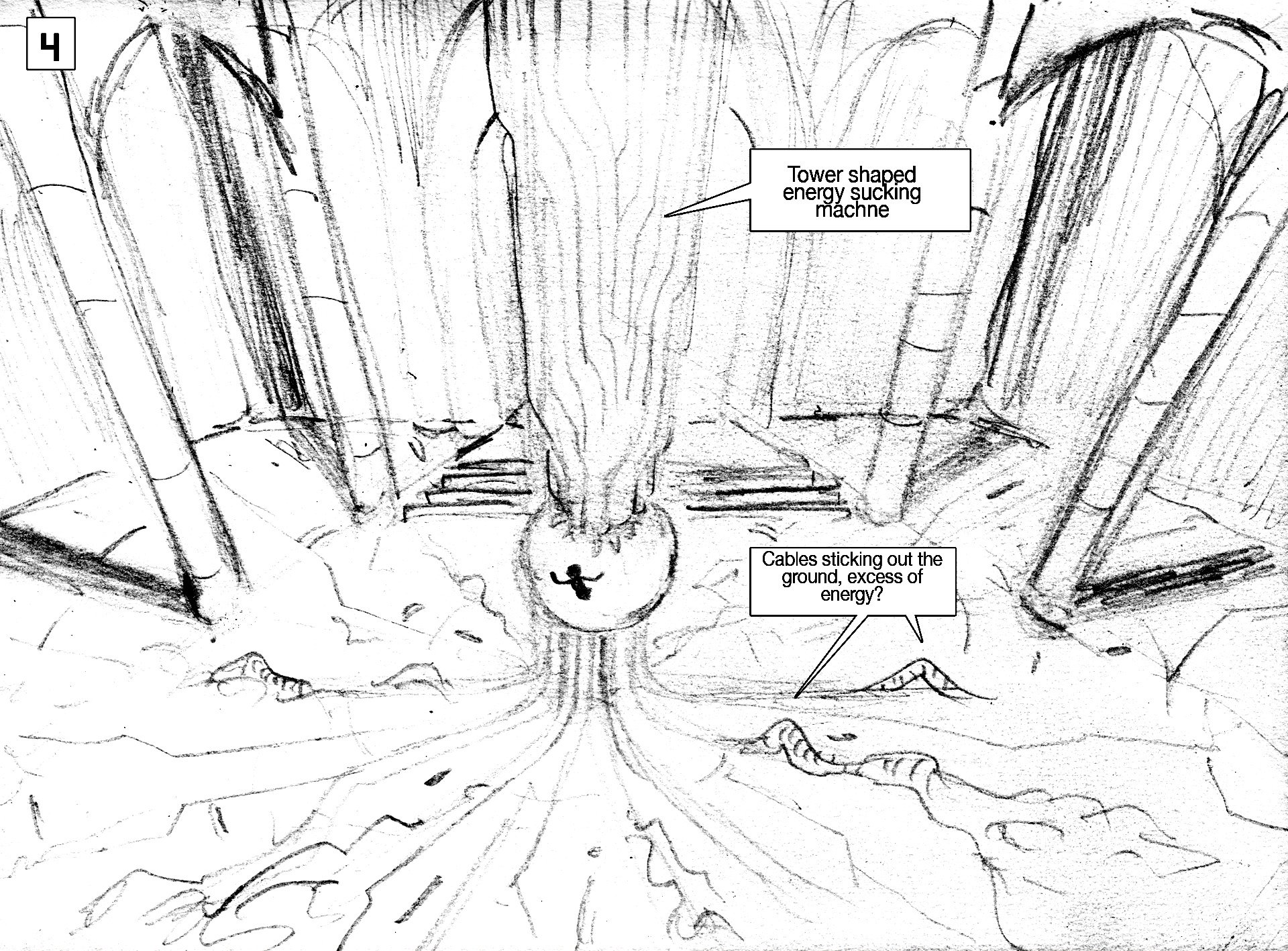 As you might know, moving in VR games is still a big problem, either because of motion sickness or the need for costly physical interfaces like those sort of rolling carpets or even tridimentional rotative devices. The team took a long time before adopting laptops in backpacks and a system of teleportation which allows to evoluate in huge virtual environments, while being physicaly inside a much smaller space.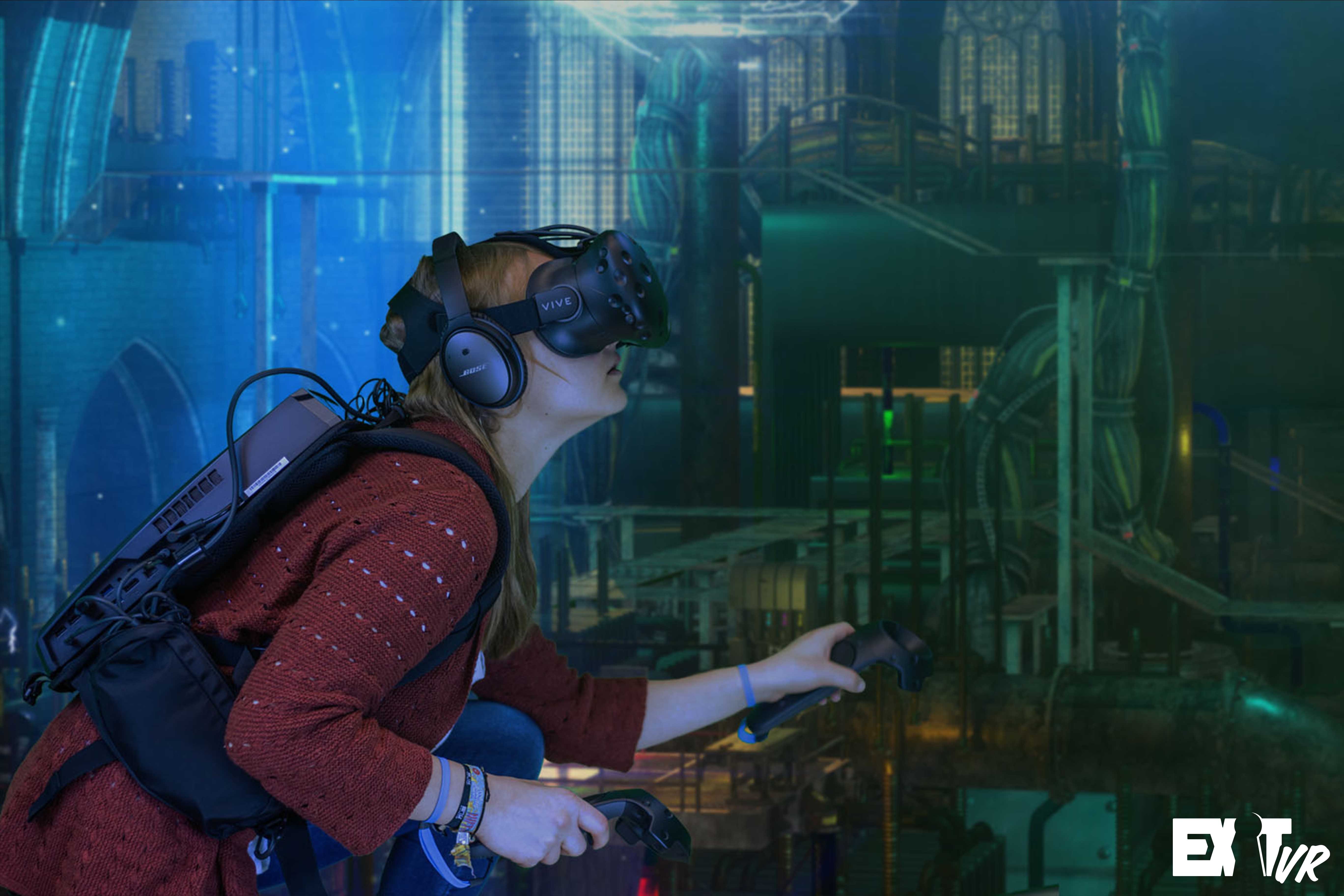 The game, which allows teams of two to four players, isn't actually available for your PC or Playstation. You must go on site as it still requires a certain space, material and monitoring that isn't very available for a mainstream audience.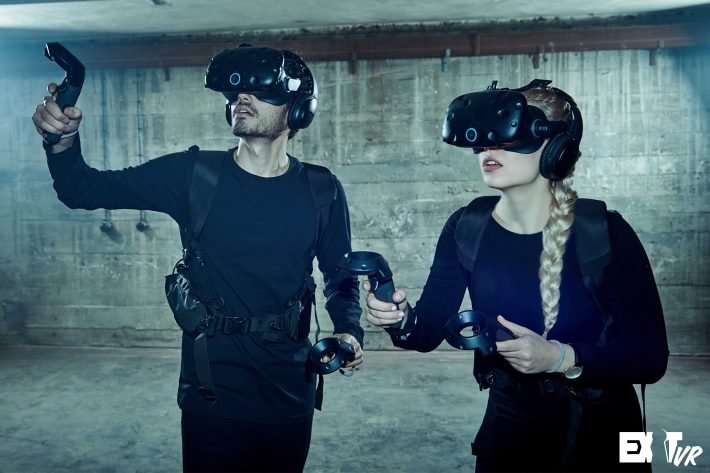 Source: https://exit-vr.de
I didn't see the further development of the game myself. And I haven't been there to play yet (which I obviously should do!!!), the only images I have are from the official website.
On my side, it's been a great working experience with a company! Paid to do what I like to do, a field I totally dig, a super cool location, a very nice and friendly team (they continue to invite me to official events etc...).
Ah! And here is also the official teaser!
Thanks for having read my post!
---
---
Visit http://www.haedre.com to discover more art.
Consider to support me by buying my prints: http://haedre.com/shop/direct-to-me