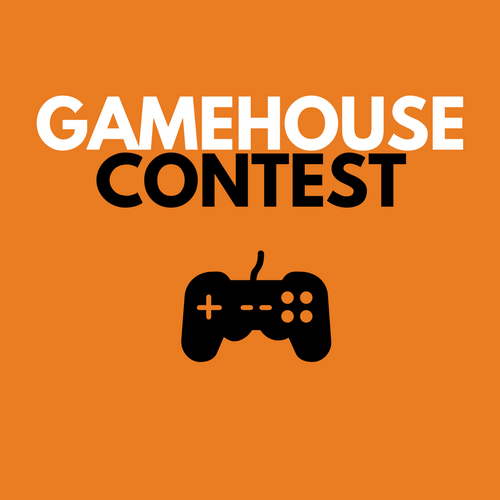 Hey guys, it's our second proper GameHouse contest for all followers!
It's just a simple guessing game based on short descriptions of the games.
We'll list five descriptions of games that are probably popular now or in the past. Just guess the titles of the five games. Some of the games may be part of a series so just name the series. The first one to submit the correct answer of ALL FIVE wins!
If no one guesses all five, the one with the most correct answers win even if he/she is not the first to answer. Hence, the one with the most correct answers win, followed by the second highest and third highest. In a tie, the one who submitted the answer earlier wins.
Prizes
First place: 2 Steem
Second place: 1.5 Steem
Third place: 1 Steem
Deadline: 30 October 2017 (9 am UTC + 0)
How to take part
Follow @gamehouse for more gaming related stuff
Resteem this post for awareness (no need to upvote)
Use this Google form to submit your answer: https://docs.google.com/forms/d/e/1FAIpQLSdzXxBpU5mmRqEaVuZ6C4k_q6_nRH8_Izs7lVYFSu2d2EIUxw/viewform
All of the above will be taken into account if you wish to qualify. DON'T COMMENT THE ANSWER HERE or it will be invalid.
Clues:
Fus Ro Dah! Can't get this wrong..

I woke up 9 years later with no arm in a hospital.

I steal treasures to change the hearts of evil men in Tokyo.

You're stranded in an island with dinosaurs and you need to build shelter.

I slice fruits (mobile game)
Do have fun guessing and thanks for playing!
Remember to follow us for more gaming related reviews and contests!