GameTales #27: Pre-Ordering is of the Devil
I'm not sure if you've heard this before, but maybe don't pre-order games, because it tends to send the wrong message to the industry at large. But feel free to pre-order this show, by opening a window and shouting "GET A WEBCAM ALREADY". That's coming too. Also, make sure to check out Stefan's channel at Youtube.com/CNonsense.
We are supporting Steem/Steemit/DLive.io/D.Tube through our Shows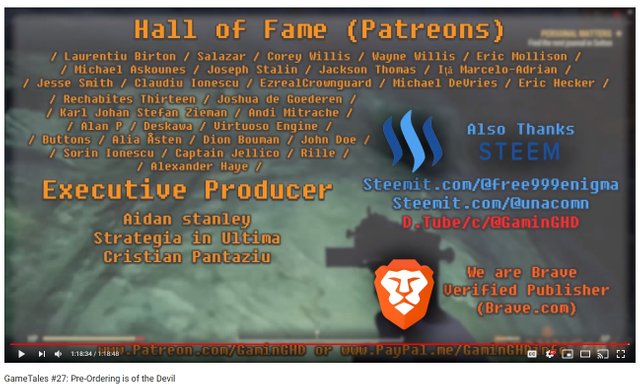 ---

Support Us and Our Work !
Youtube.com/c/GaminGHD | Minds.com/GaminGHD | Gab.ai/GaminGHD | Patreon.com/GaminGHD | Steemit.com/@free999enigma | D.Tube/c/GaminGHD | DLive.io/#/@GaminGHD |
- UPVOTE - RESTEEM - COMMENT - FOLLOW -
Gaming-Related Friends you should follow: @StefaNonsense & @ropname & @unacomn & @vladalexan
GaminGHD Discord Server https://discord.gg/CZSXJwy