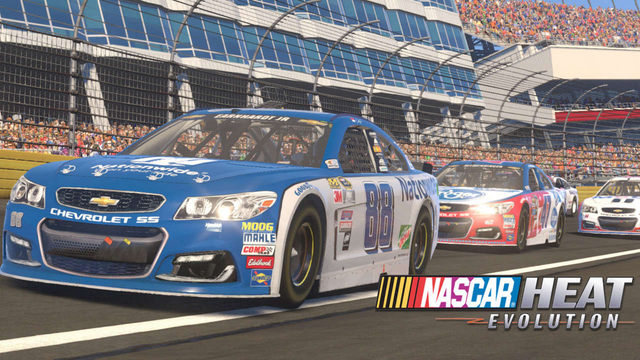 Source of the Image
Welcome, this time I will write about videogame called Nascar Heat Evolution. This game is one of the last to be released from the most famous category in the United States of America, as is Nascar. The purpose of this publication is to share with all lovers of games, and especially those who are passionate about the sports and racing genre, to know more about it and if it is to their liking to acquire it if it is in their capacity.

Before starting to describe everything related to the game, it is important to know what a game of the racing genre is.
The race game genre is the genre of the Games, either in the first person or in the third person, in which the player participates in a racing competition with any type of land, water, air or space vehicle. They can be based on anything from real-world racing leagues to completely fantastic scenarios. In general, they can be distributed along a spectrum anywhere between hardcore simulations and the simplest arcade racing games. Racing games can also fall into the category of sports games. Source
NASCAR Heat Evolution It is a racing video game, specifically from the Nascar series. The Game was launched in 2016, under the development of the company Monster Games. The game has all the Nascar tracks, which are 23, which belong to the 2016 calendar of the category. He also has all the teams and drivers, especially the Childress, Ganassi, Gibbs, Hendrick, Petty, Penske, Roush and Stewart-Haas teams. The game is very good in terms of difficulty, for my taste is much more simulator than the games released in previous years to this, and what I can emphasize is that it has a dynamic AI system and speed classification that matches the level of skill of the players.
The artificial intelligences can be configured in the main menu of the game, but the AI ​​will improve as players also do it, which gives a speed rating and therefore the game offers us more difficult options.
Monster Games, Inc. is an American independent video game developer in Northfield, Minnesota, United States, which specializes in racing games and ports in action, platforms and action RPGs. The company was founded in 1996. Source
The game modes of NASCAR Heat Evolution, are a fast race mode (Race), career mode (Career), challenge mode (Challange) and Championship. In race mode and like other games, it consists of having a single race event, competing with an AI number, which we can choose, in addition to race rules and weather conditions (track temperature). Challenge mode, players try to match or surpass current NASCAR records. In the competition mode, it is where we tour the entire season, in each of the 36 dates of the Nascar Monster Energy Nascar Cup Series.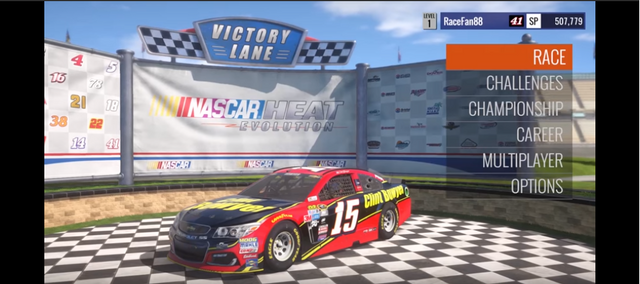 Also NASCAR Heat Evolution can be played online, where up to 40 players can play. The bad thing is that the room is almost never filled and the game does not bring the option to fill in the spaces with AI, which if it was a game had this option would be much more attractive. Also, if the player does not have a good connection, an inexplicable accident occurs, which makes it that way of the game and in that aspect a bit tedious.
One of the things I've seen, which is one of the main criticisms I can make of NASCAR Heat Evolution, is that you need to buy real money updates if you want to move fast, which makes it expensive, since many of the tracks at the beginning of the game are blocked, however, they are unlocked as we progress in the game and season.
As for the graphics and sound, I can tell you that the game in these areas is very good. Both are very satisfactory, the only thing in the sound is when there is a shock, skid and touch against the retaining wall of the tracks, the sound that is heard is very weak.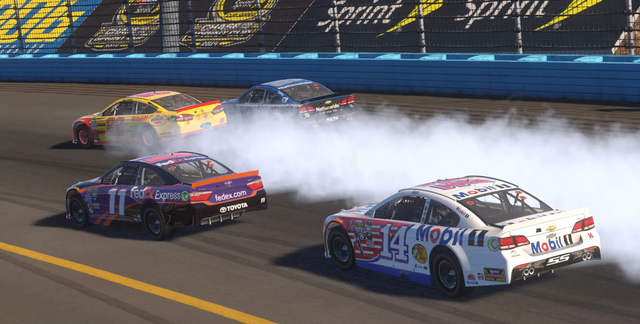 Source of the Image
Here is the Official Trailer:
Official Video Game Trailer

DATA SHEET

Name: NASCAR Heat Evolution
Release date: September 13, 2016
Platform: PC
Also available for: PS4 XOne
Gender: Driving,
Developer: Monster Games
Distributor: Monster Games
Language:
Texts: English
Voices: English
REQUIREMENTS OF THE PC FOR THE GAME:
Minimum requirements:
Operating system: Windows 7, Windows 8, Windows 10 (64bit)
Processor: Intel Core i3 530 or AMD FX 4100
Memory: 4 GB of RAM
Graphics: Nvidia GTX 460 or AMD HD 5870
DirectX: Version 11
Broadband Internet connection
Storage: 10 GB of available space
Sound card: DirectX Compatible
Support for graphics cards: AMD HD5870 or higher, HD6870 or higher, HD7790 or higher, R7 260 or higher, R9 260 or higher Nvidia GTX460 or higher Series, GTX560 or higher, GTX650Ti or higher, GTX750 or higher, GTX950 or higher
Recommended requirements:
Operating system: Windows 7, Windows 8, Windows 10 (64 bit)
Processor: Intel Core i5 4690 or AMD FX 8320
Memory: 8 GB of RAM
Graphics: Nvidia GTX 980 or AMD R9 Fury
DirectX: Version 11
Broadband Internet connection
Storage: 10 GB of available space
Sound card: DirectX Compatible

Thanks for visiting my Blog, I hope you liked it. Until a Next Opportunity.
Without more to say, says goodbye to you, your friendly server @franz54.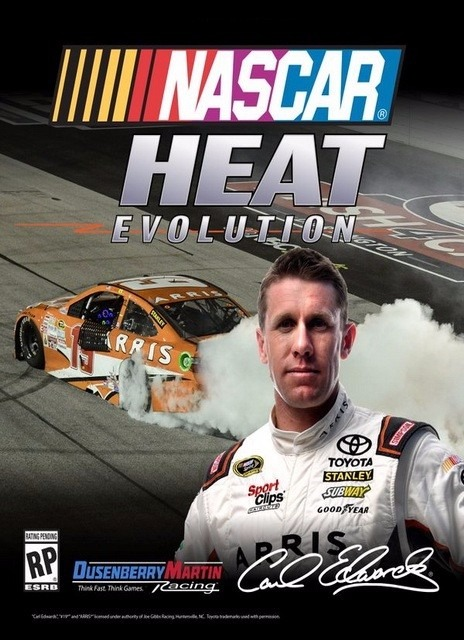 Source