Hello Steemians! In this series of posts I want to show you different types of cartridges for Nintendo Game Boy family, that were produced among the years. You will be surprised, what ideas came to developers minds to make gaming on handheld more fun.
Sunlight sensors
Boktai: The Sun Is in Your Hand is action RPG game made in 2003. Game's transparent cartridge includes light sensor that measures amount of light. It is essential part of the gameplay, as UV radiation charges player's weapon so he can fight with vampires. If he runs out of light reserves, game should be exposed to sun again, or the player should avoid enemies. Two sequels were released, in 2004 Boktai 2: Solar Boy Django and in 2005 Boktai 3: Sabata's Counterattack (Japan only). Solar Sensor from Boktai cartridges is also compatible with Nintendo DS game Lunar Knights (you need to have both games inserted into DS).
| | |
| --- | --- |
| Boktai: The Sun Is in Your Hand source | Boktai 2: Solar Boy Django source |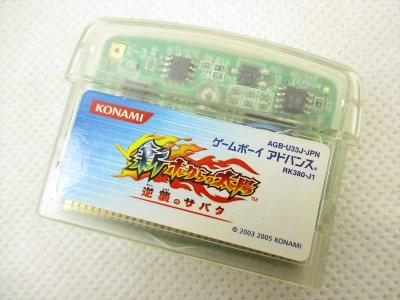 Boktai 3: Sabata's Counterattack source
GBA Video cartridges
Light-grey painted cartridges manufactured by Majesco Entertainment (except Pokemon). Around 30 of them were produced. They contains movies in GBA screen resolution (240x160), often cut and compressed to fit cartridge available size. List of videos can be found on wiki https://en.wikipedia.org/wiki/Game_Boy_Advance_Video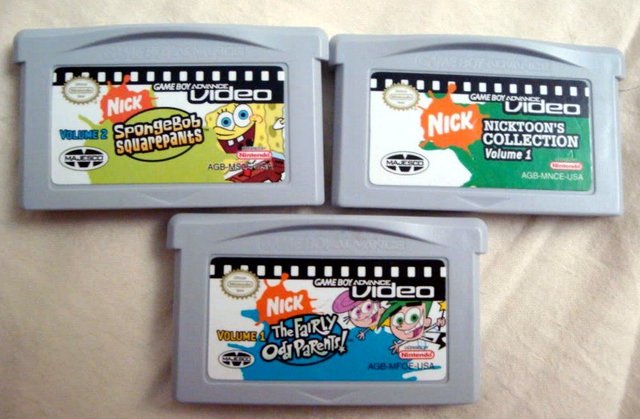 source
Thanks for reading. More posts about Game Boy cartridges soon!
See also:
Weird Game Boy Cartridges Part 2