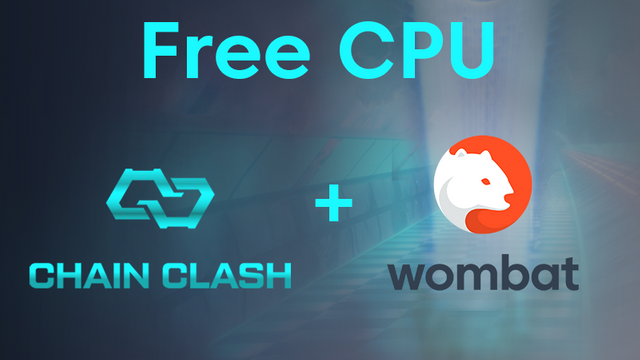 Clashanians,
Great news!
We know that quite a bunch of you have suffered from the extraordinarily high CPU prices on the EOS network and couldn't make purchases in the pre-sale.
We've got you covered now!
Thanks to Wombat, we can now provide for all the CPU (and NET) needed to make purchases in the Chain Clash pre-sale (and, going forward, in the game).
What do you need to do?
Nothing, really! Use your EOS wallet (it works with any Scatter-compatible EOS wallet) to navigate to the Pre-sale Store, choose your package and buy them. You only need the EOS to pay for your purchase, it doesn't matter how much CPU and NET you've got staked.
If you don't have an EOS wallet, yet, we strongly recommend you check out Wombat (on Android, iOS or as Chrome extension). You can get an EOS within seconds!
Where can I get more info about the game and pre-sale?
There are multiple ways and channels to get all the info you need. First, visit our website and check out the updated info on the game and pre-sale that we've just published. If that's not enough, we'd be happy to discuss your questions in our Discord or Telegram!
Here's an overview of all channels to find info about Chain Clash: