Retro Gaming - Pinkie (Amiga) ¡The alien earthworm! 🎮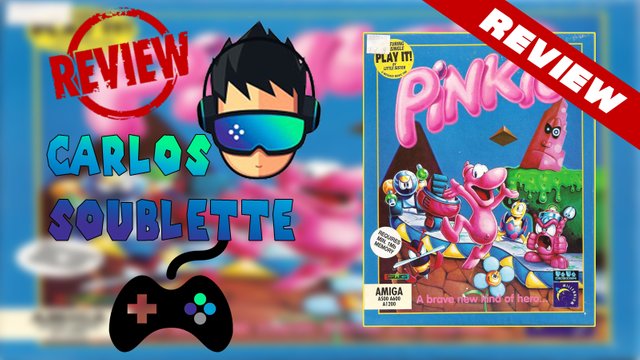 Hello colleagues from Steemiant, your carlossoublette server speaks to you. Today I will present this great video game called "Pinkie" also known as Adam offline, this magnificent video game was developed in 1995 by the great company Data Design Systems, has a playability of platforms that we will have to overcome, it is a game Very addictive recommended for family play.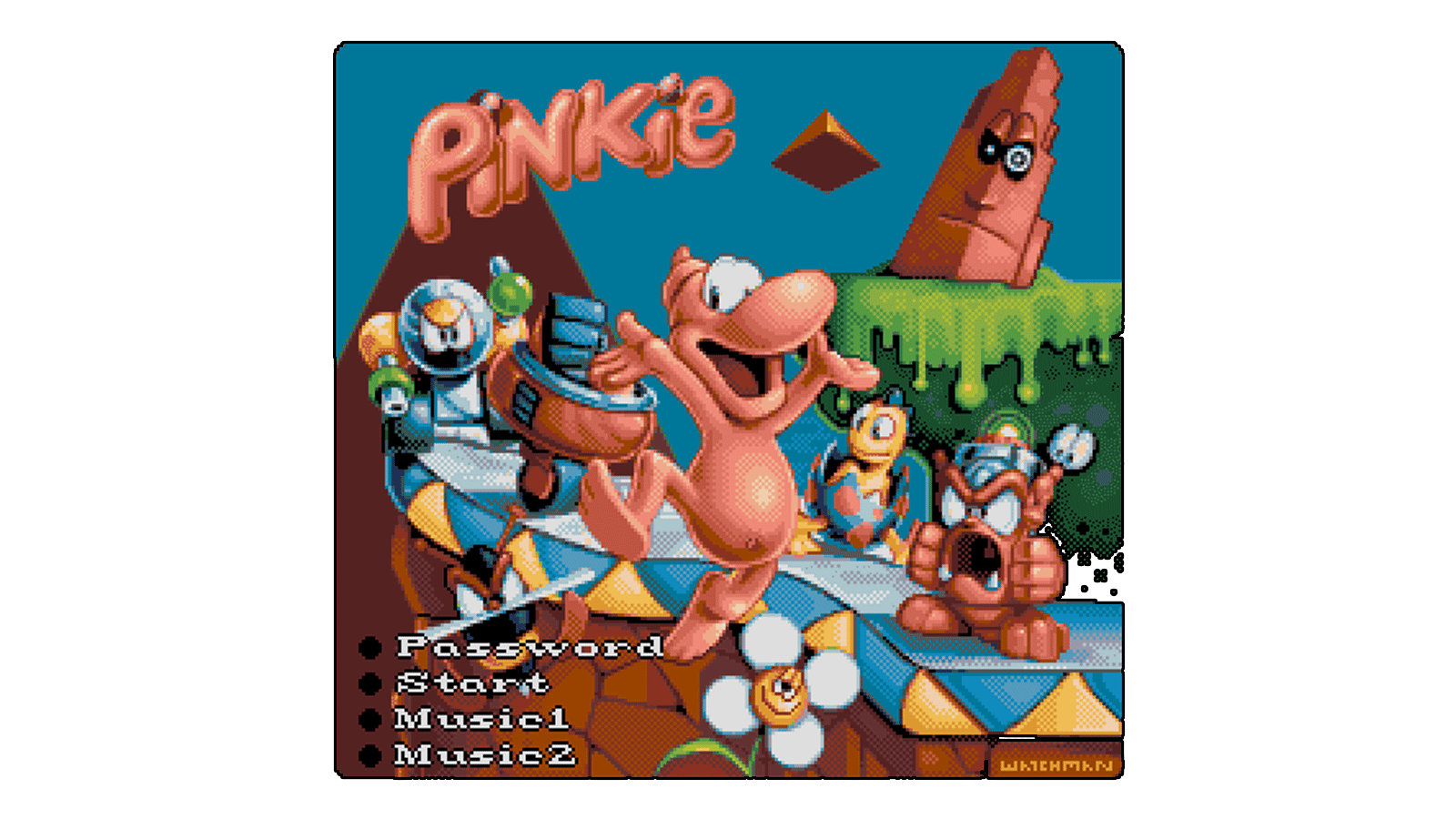 Although this magnificent video game does not have a story like other video games, it has a totally unique and pleasant theme in the account we will be on an alien car with which we will have to cross different levels and sometimes use the car as an egg deposit that we will go through During the great adventure, we have the goal of getting our character to collect an end of powers that will be necessary to use it during the great journey, to eliminate all the enemies and emerge victorious. In my personal opinion I think it has a great theme very fun.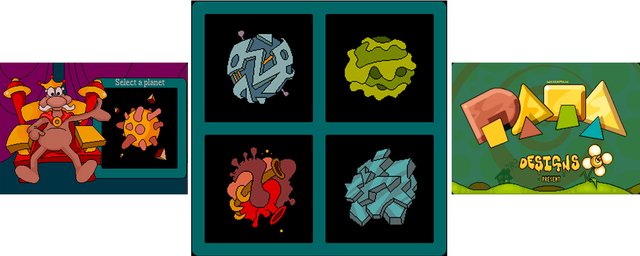 Offline Pinkie or Adam has magnificent graphics and sprites, the leathers are very pleasant when it comes to playing, as it has a high range of amazing colors that make Pinkie a totally addictive game, the scenarios are magnificent and all are based on an alien world, the enemies were created perfection since they all have incredible and funny animations at the same time without losing the essence of the video game.


Offline Pinkie or Adam has a completely unique soundtrack inspired by science fiction, offering enveloping sounds that will give the game a unique touch when playing, each scenario has different sounds ranging from aggressive sounds to sounds I have classics even with suspenseful sounds in the worst part of the video game, and in my personal opinion I think that is what makes it unique and different from the others, without a doubt the music adapts perfectly to the theme of the video game.

As for the gameplay Pinkie or Adam offline has a number of characters enough to make the game very fun, among them we have the protagonist who is a Pink Worm, which has a series of movements and considerable skills that will be easy to perform
The character has a totally free gameplay if it could be said, that in moments we will be working a car with which we can move, jump fly and do a number of stunts that are considerable to eliminate any enemy that crosses us in the way
We can also get out of the alien car with the press of a button, this will help us to collect some badge or items as well as to eliminate any enemy, with the sole purpose of eliminating it and continuing to advance within different levels, one more difficult than another
We can also jump on the enemies in the best mario style but eye on "Pinkie" is very different than in super mario since in this case the enemies could harm us with spikes they carry on them, which can evade us at the time of fly or do any acrobatics
Throughout the video game we will have different levels or different worlds which will be accompanied by rhythmic music and sounds which will make us hallucinate, we will also have a series of enemies that will not be easy to defeat just like the final bosses of each world or each level.


Nothing more to say in my personal opinion I think that Pinkie or Adam offline is and will continue to be one of the best video game of the video game console, since it has a super easy and simple game mode when playing, also It has magnificent scenarios perfectly created for this type of video game, all accompanied by a great soundtrack and a wide range of colors that make it an amazing and addictive video game. I recommend them to spend time with family or with the smallest of the house.

And if you want to support the Spanish-speaking community !!!
Collaborate with your vote as we are many people who have to thank the great support of Cervantes, Enter and vote for @cervantes as a witness Witnesses is grateful for your support, below I will leave a link for more information.
https://steemit.com/witness-category/@cervantes/cervantes-witness-supporting-the-spanish-speaking-community

It also supports and follows the work of this great team !!!
In this great platform there are great bloggers who present great works that feed us with information and learning, then I will name only some of them that I recommend to visit and follow, they are @ocdb @supdork @helpie @tombstone @eonwarped @thevote @jerrybanfield @mariusfebruary @helpiecake @modernzorker @acidyo @glitterfart @hendrikdegrote @handmade @liberosist @curie @pharesim @hr1 @anwenbaumeister @kushed @meerkat @jodipamungkas @archdruid @blakemiles84 @jasimg @funnyman @munawar1235 @songsina @jlufer @slider2990 @free999enigma @pal @modernzorker @minnowpond @cmtzco @steem-marketing @c-squared @daydayup @free999enigma @todderic @bitgeek @steem-id @coolguy123 @jasimg @liberosist @meerkat @boombastic @barrie @playfulfoodie @thegamechasers @howtostartablog @erangvee @beatemups @gamesack @rgt-85 @donkeypong @analisa @kevinwong @meerkat @rerez @playfulfoodie @opaulo @theb0red1 @arconite @erangvee @moon32walker @mammasitta @pcsg-dev @bue @steempunknet @ausbitbank @pharesim @playfulfoodie @crimsonclad @howtostartablog @discordiant @thinknzombie @team. Just name some but I recommend that you follow the work of each of them, and thank you very much for the support.