Heard about Steem Monsters yet?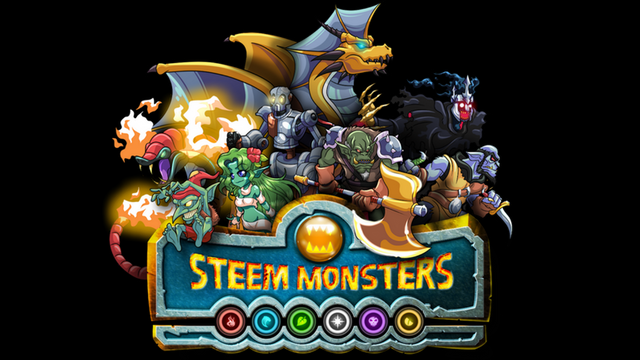 It's an amazing (amazingly addictive) new digital collectible trading card game running on the Steem blockchain. Check it out here: Steem Monsters
To get started, buy a starter pack Here or alternatively, if you wish to support the new project Steempeak, buy a starter pack Here. That will get you the first cards of your new deck. From there, you have the ability to buy booster packs for $2 each to fill out your deck (I'll be doing a post later on why that is important).
I have my starter pack, and now I'm doing a daily Steem Monster booster pack unveil until the alpha deck is sold out! (Or, until we reach the cut off point for the creation of the alpha deck on October 1st. Talk about being on the ground floor!)
Follow me to find out if I get an awesome Gold, a Rare, an Epic, a Legendary, or....
Todays Unveil: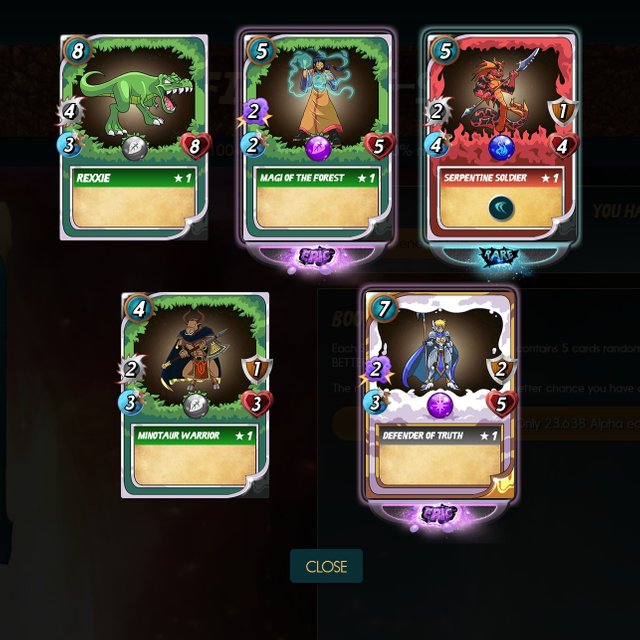 Rexxie,
Magi of the Forest (Epic!),
Serpentine Soldier (Rare!),
Minotaur Warrior,
Defender of Truth(Epic!)
---
---
✴Free Steem Monster Cards!✴
Don't miss my card giveaways! Check out round 2 here. Follow me so you don't miss your chance. I'll be doing a card giveaway every 2 days till October 1st, and then random giveaways after that!
---
---
✴Steem Monsters Kickstarter is Live!✴
Steem Monsters is reaching out beyond Steemit to the general public through a hard hitting Kickstarter campaign. Spread the word for your chance to win SBD. Details Here
Todays Kickstarter Stats:
$55,081 -$50,000 goal met!
184 backers
20 days to go
If you'd like to be part of the Kickstarter that includes exclusive cards and content Visit the Kickstarter Here
---
---
✴For all the latest news and updates✴
Follow Steem Monsters on Steemit
---
---
✴Find out more✴
---
---
✴Previous Monster Pack Unveilings✴
---
---
---