Version française : Ici
While waiting for the sequel to super Mega baseball that will be released on May 1st, I will tell you about the first one.
The game was released in December 2014 on the Playstation 3 and 4 and on Xbox and steam a year later. The sequel was scheduled last year but due to some problems the game was delayed this year. The developers gave a free update last year that adds two new stadium to make us wait.
Why I like this game
Basically, the game is simple and fast which is important for a baseball game. The game reminds me of the super Nintendo version of baseball games (ken Griffey jr.) with better graphics. It's a game more arcade than simulation. There is the exhibition and season mode. In the season mode, the game has an experience system when you make a spectacular catch that gives more points than an ordinary catch. In addition, you can adjust your difficulty level from 1 to 100 and this has an influence on the points you make during the games. These points give you the right to acquire coaches to increase the power of your players. A game of 9 innings can last on average between 15 to 20 minutes.
The game is not licensed by MLB so all players are invented and you can change as you wish. On the negative side, the game has no online mode.
Some Gifs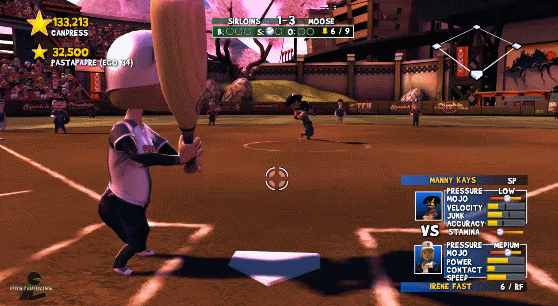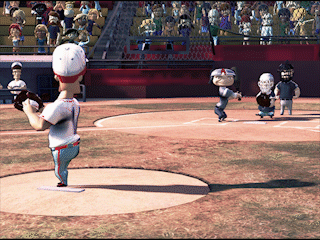 In conclusion, this is a great game for baseball fans but I do not recommend buying it because of the new version coming soon.