Tips on How to Play Marvel Contest of Champions
Were you ever a fan of Marvel comic series Contest of Champions? No? Well, that's fine. You don't necessarily have to be a fan to enjoy this new addictive game Marvel Contest of Champions.
As you build your team of heroes and villains, you'll have to hone your combat skills to fight your way through the battle arena. The battle arena houses the Collector Kang, as well as a mysterious realm that's more than what it seems.
Doesn't that sound like a lot of fun? Well, of course, it does. Excited as you are about playing the game, you don't have to jump into the fighting scene unarmed. Here are some tips for a better Marvel Contest of Champions game experience: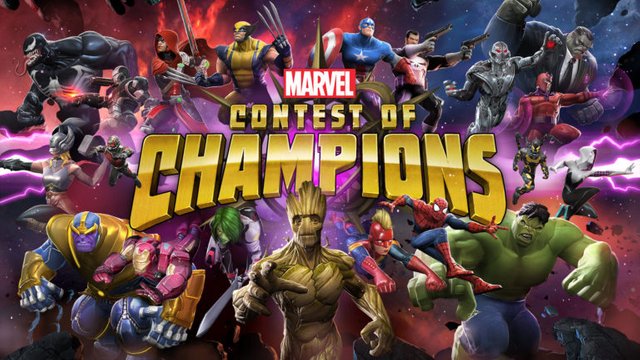 1. Don't Just Mash the Attack Button to Death
This game involves loads of fighting scenes. With that, it can take you into a mood of wanting to mash the button to death.
You feel like the more you mash the button, the bigger your chances of beating your opponent becomes. The thing is that this game requires more strategy than any other games.
You have to make sure to use your dodging and blocking strategies. It's not only about hitting the opponent but also about avoiding the hits of the enemy.
Note that the opponent will also be blocking your hits. With that, mashing on the attack button can only get you more bruises. Anticipate the moves of the opponent so that you'll know when to use the block moves and the attack moves.
2. Replay Completed Quests to Level Up Your Team
To take your team to the next level, you need to complete quests, but there are times when your team is too weak to take on bigger quests. So, you can just play with previously completed quests to beef up your team. Once your team becomes stronger than before, you can then enter in bigger quests.
3. Claim Crystal As Much As You Can
Crystals are probably the most important item in the whole game. The crystal type you have determines the kind of superhero that will be added to your roaster.
To upgrade your characters, you need lots of ISO-8 catalysts. You need to get crystals every day to acquire these resources. The game reloads crystals every 4 hours. You can also buy crystals from the game, as well as play in the game arena and win in the game quests.
4. Level Up Your Heroes
To get the most of your gaming experience, you need lots of resources. Resources allow you to upgrade your characters and supplies. Your heroes become stronger and can activate special abilities when upgraded. This can help them fight off bigger opponents in your future quests.
It's important to know how to strategize, but upgrading your heroes is just as important. It is because no matter how many strategies you put into play, what decides a win or lose are the abilities that your hero or villain has.
5. Join An Alliance
The trick to dominating the game is through strategy and hero upgrades. However, Marvel Contest of Champions can still be pretty tricky.
A good strategy and upgraded characters don't guarantee your victory. However, it will give you a good shot. You need to have an alliance team to increase your chances.
What is an alliance? It consists of a particular group of players where you can join. It's like a particular organization where you can ask for help when you need assistance for your quests.
You can also do the same for your alliance. You'll be getting more crystals just by helping your co-alliance.
6. Avoid Spending Real Money
The game is quite addicting. There is no doubt about that. This is the reason why many players are tempted to use their own money to purchase resources. You can use real money to upgrade your characters.
As satisfying as it may seem, you should never use your money with this type of game. There are plenty of ways to get through this game. You only have to go to our homepage and use our Marvel Contest of Champions cheats which are free!
When you spend your money to buy resources, it won't take long before you get used to doing it. In the long haul, you'll be wasting loads of money on a game that you could have played using simple strategies.