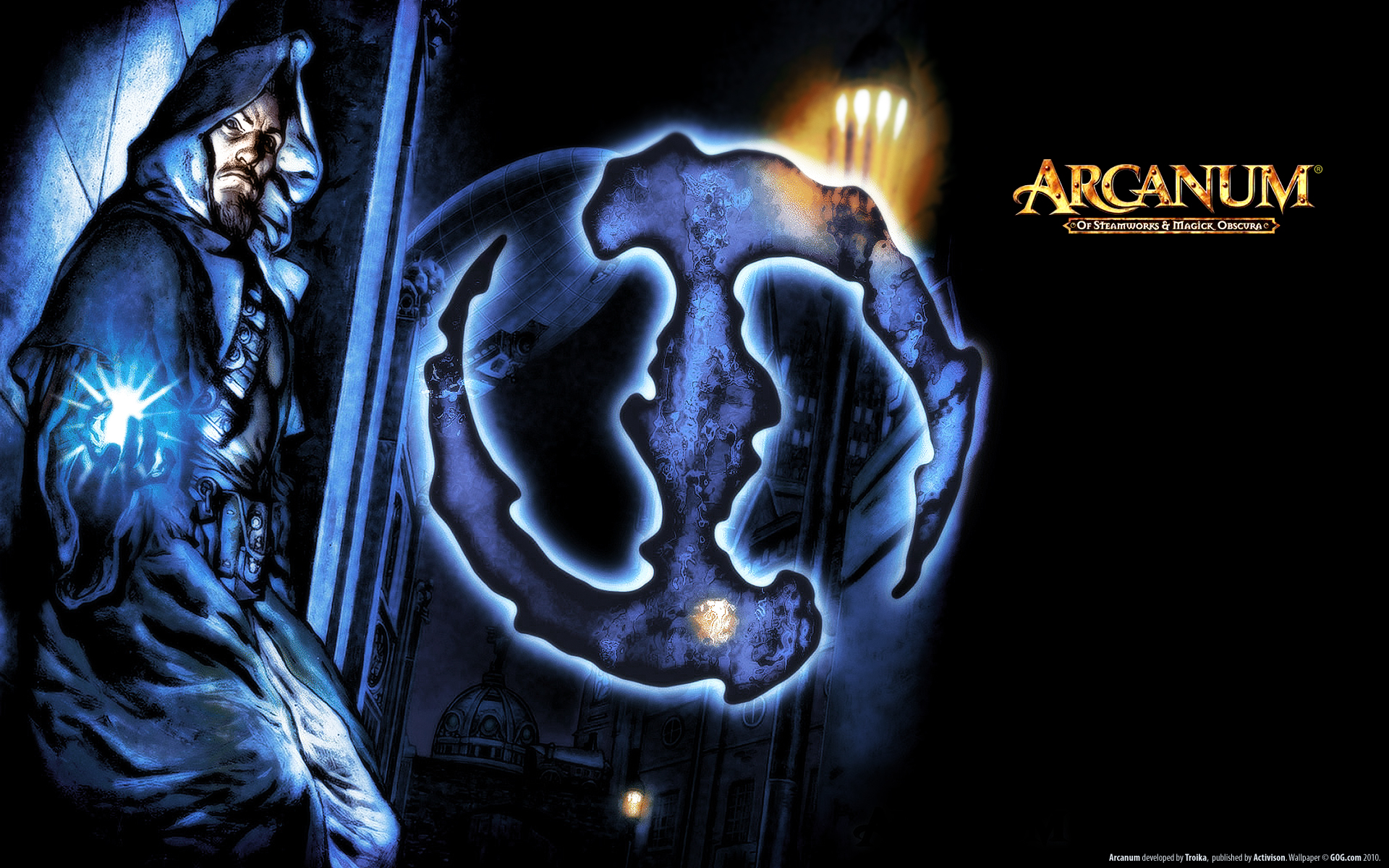 I'm very picky. I critique every game, find flaws in them, feel irritation when something is off. I don't do it on purpose, nor I ever tell others much about it. It's rude to bash someone's work, but equally fair to just stop wasting time on something we don't like. Childish perfectionist still dwells in me, when virtual fun is on the table. How does this relate to Arcanum? When I first played it, I was dreading something will irritate me sooner or later. Hour, two, three, I'm glued to the screen. Several characters and game runs later, I felt it. I was irritated because I consumed the universe, and there isn't much left to consume, I explored it, tried it, enjoyed it, and now it's gone. Felt like a kid breaking his favorite toy by accident.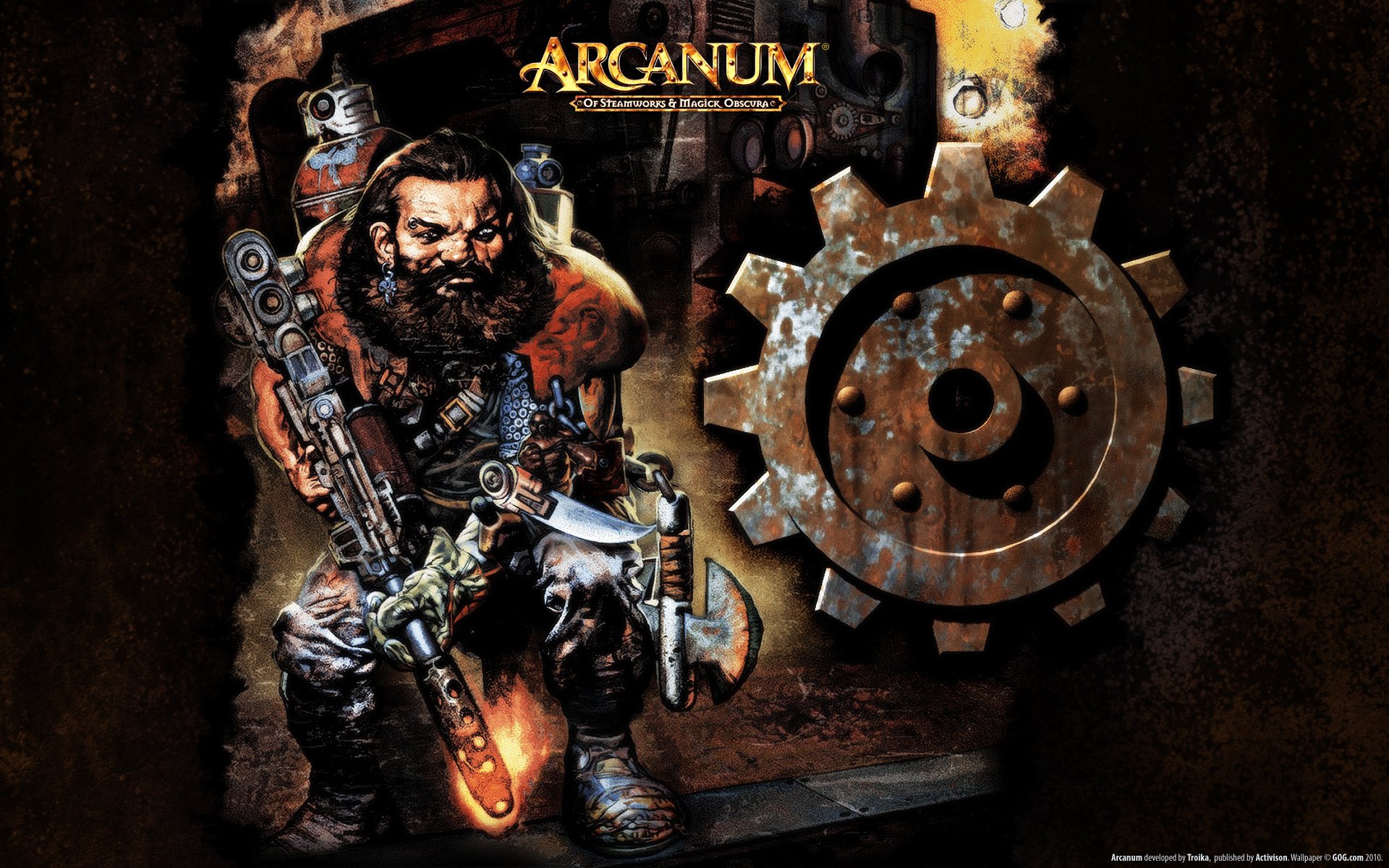 Best games make you sad when it's over
You might wonder, why would I continuously talk about retro games. True, I have the latest generation gaming rig, but I'm stuck in the past. My opinion is that old RPGs had better story lines. My reasoning is that new games are focusing on graphics, modeling and visual aspects of the game. Mainstream users want fancy graphics. Developers and publishers are just fighting their battle on oversaturated market. New games are linear because branching is a nightmare for graphics-oriented projects. If you allow branching, people will miss half of content in their first run, and never play it again. Young gamers hate choices. When I see any game that has an arrow indicating where you should go next, I know it's not for me. It wasn't for me even when I was 10 years old.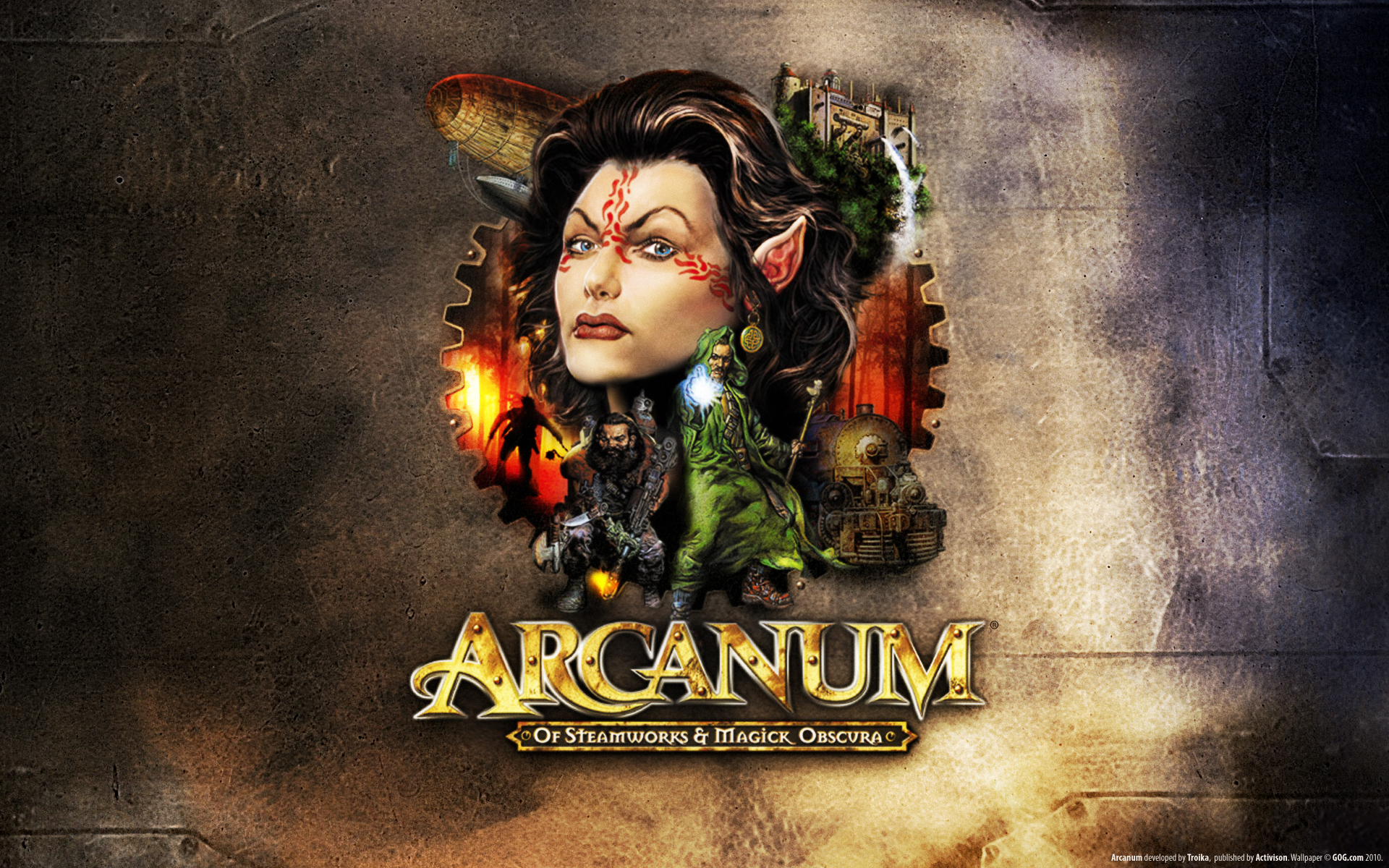 What is Arcanum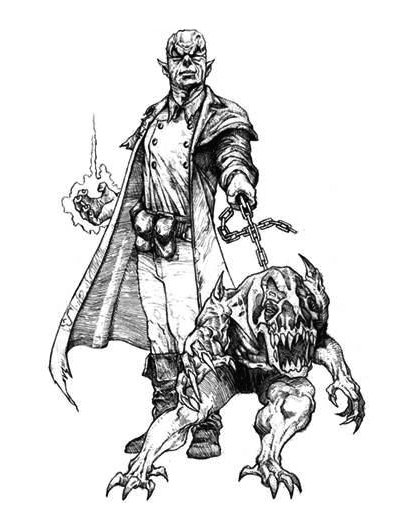 Arcanum is quite the opposite. It's an old RPG game. Isometric, simple graphics even for its own time. But it has everything true fan of role-playing genre wants. I'll try to highlight all great aspects of the game, forgive me if I miss something, and of course feel free to write your opinions in comments. Since its too much for a single article, I will make several articles, each covering certain topic.
Races and Backgrounds (part 1)
Character creation has very cool background unique options. Paragraph or two of biography coupled with original pros and cons. If I just said lots of options, nobody would take me seriously, so I am going to compile everything here, to prove a point. Every true RPG fan loves good lore. It's all about details, and oh boy there are plenty of those in Arcanum. WARNING: LOTS OF SCROLLING AHEAD.
Races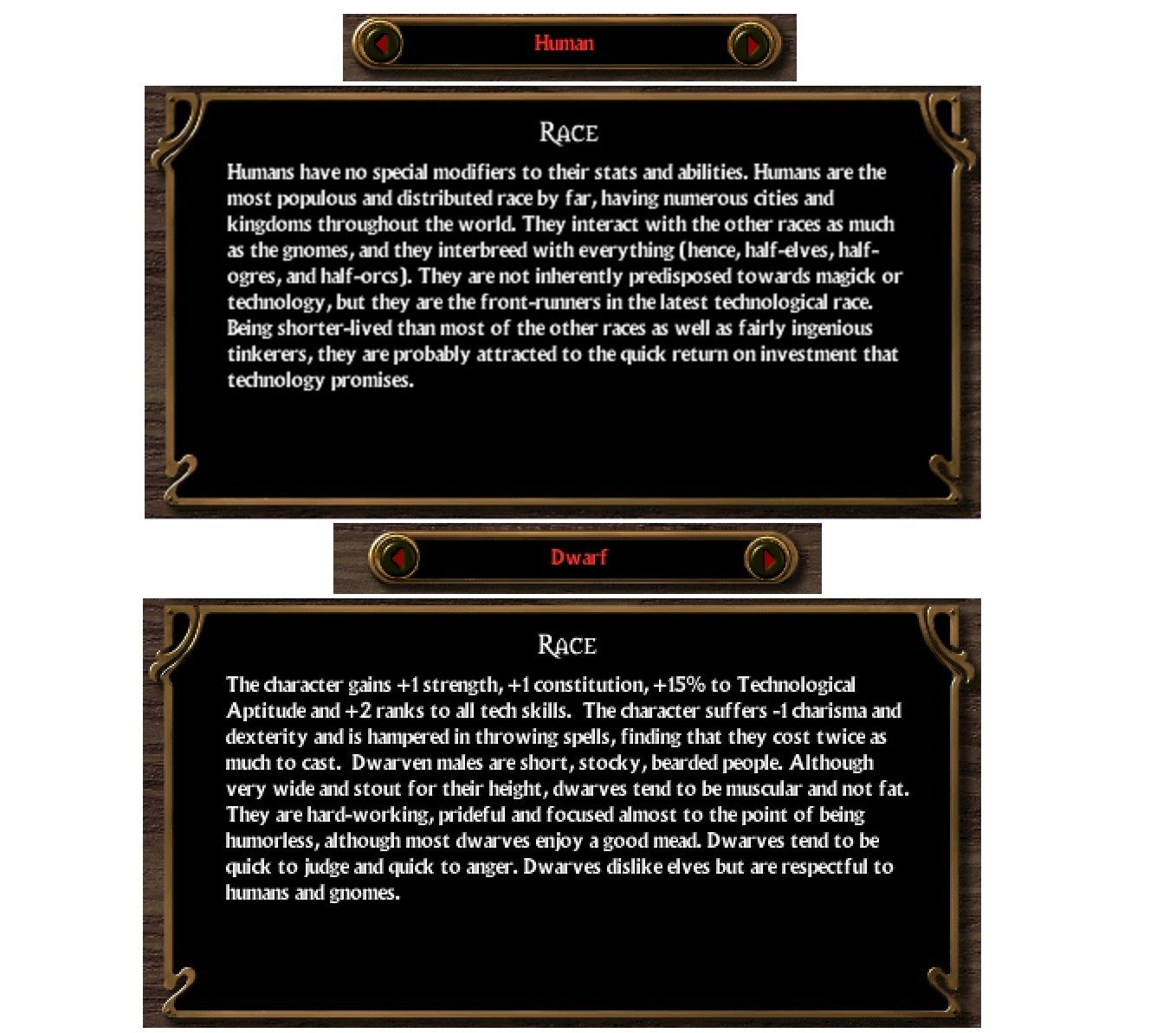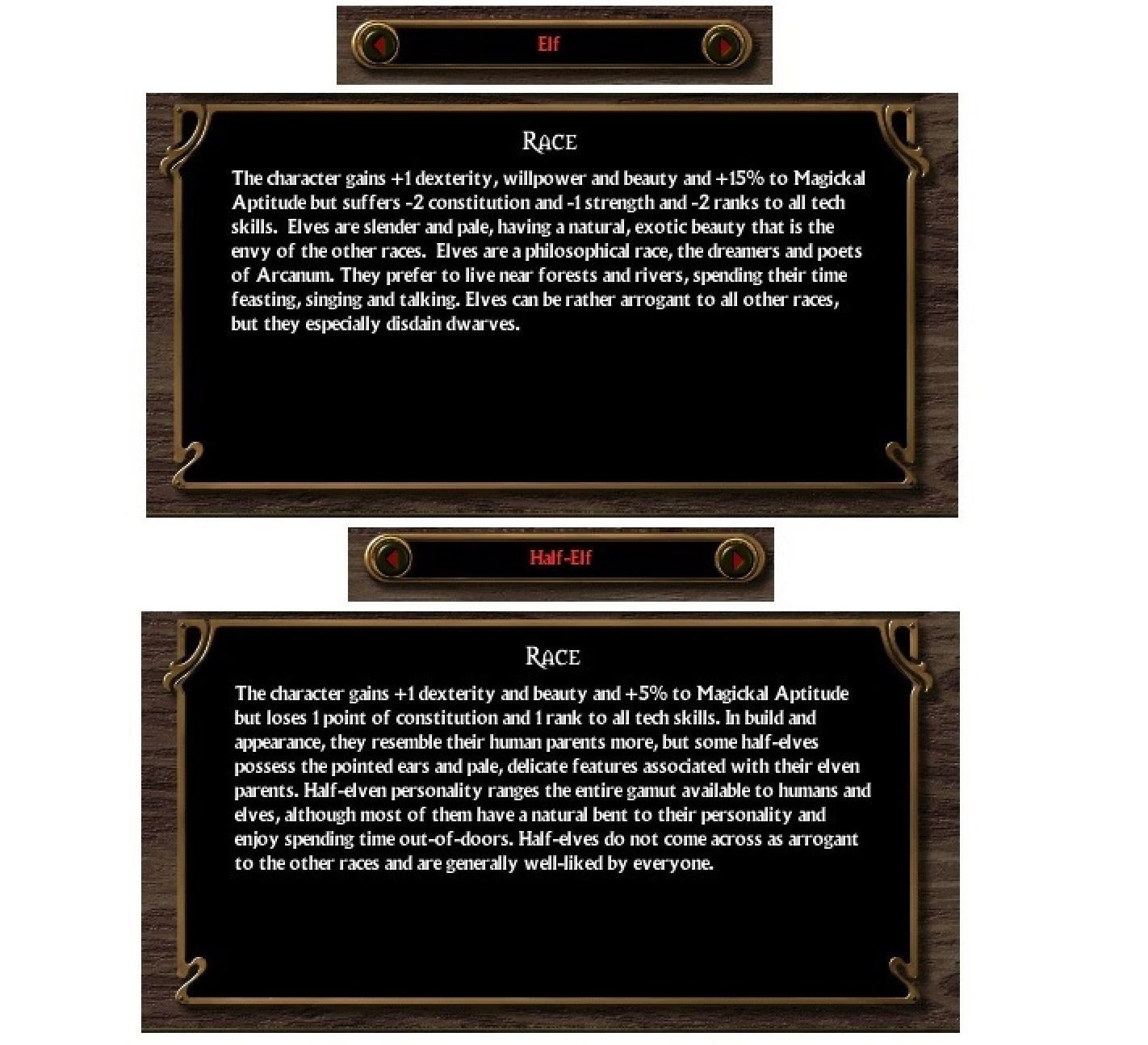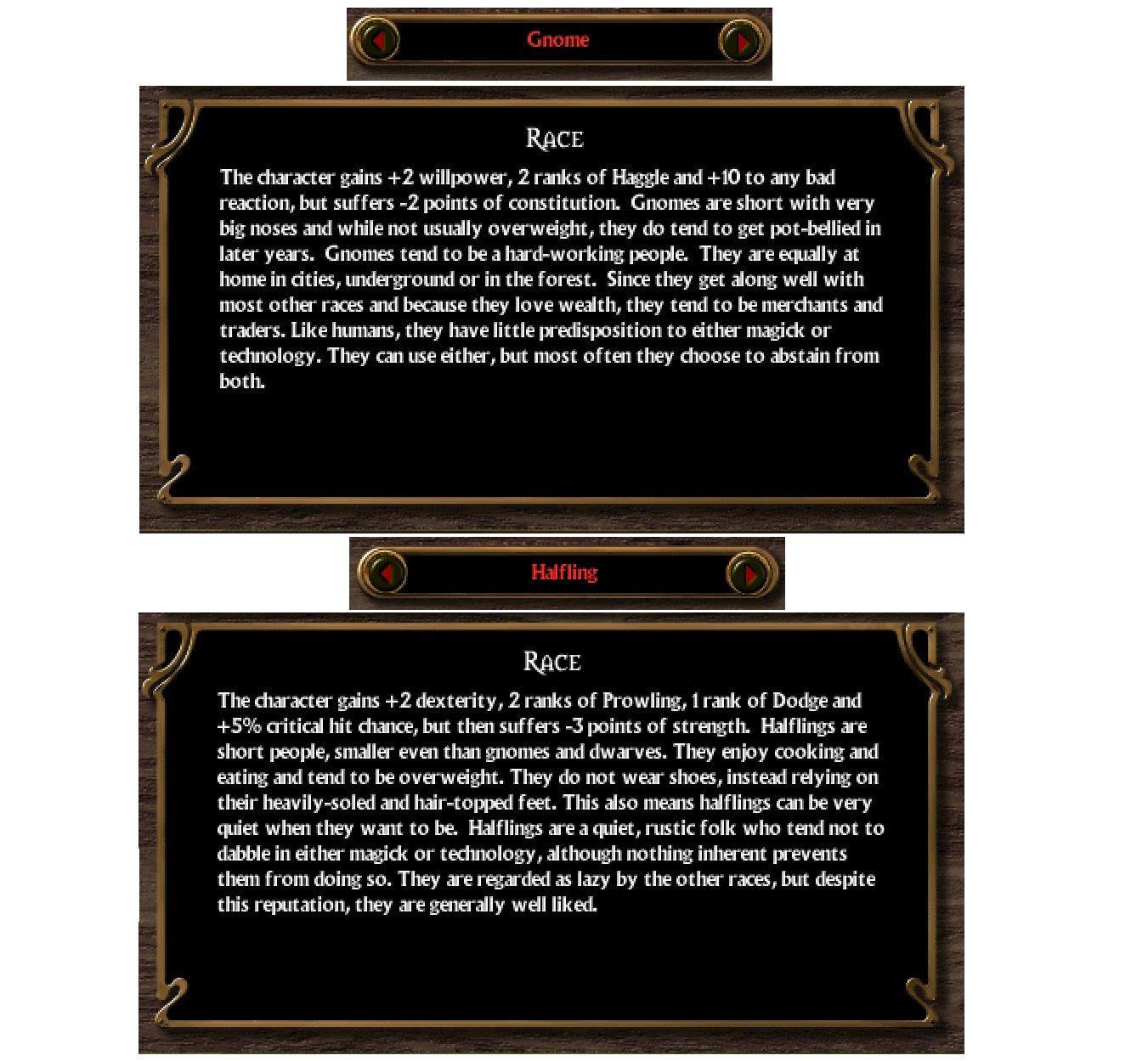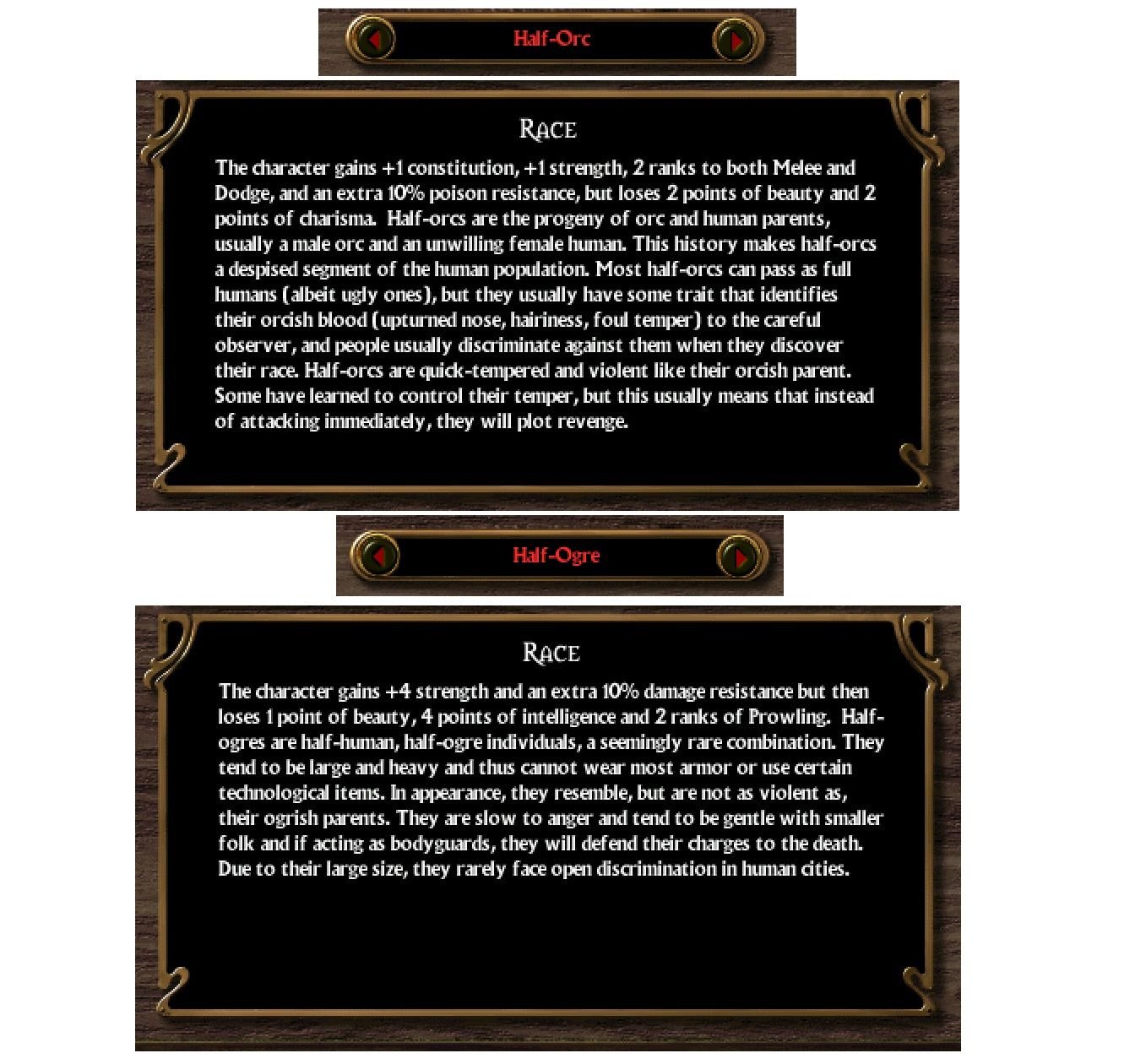 Backgrounds




Quite a list! It took me whole day to prepare all backgrounds. But I loved every minute of it :) .  
Quiz for hardcore Arcanum players
Some backgrounds are missing! Can you notice which ones?
I have already planned rest of Arcanum articles, stay tuned for more :
Advanced social interaction and moral choices pt2 
Technology and Magic, combat and spells pt3 
Random lore pt4
Thanks for reading, and have a great day!
Img src: wallpapers are official Arcanum artwork, available with purchased GOG distribution