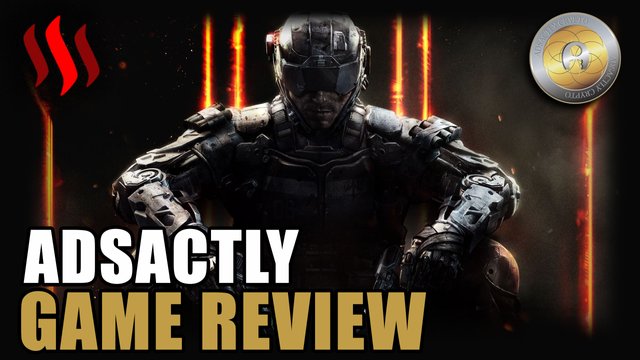 Call of Duty: Black Ops III
It has been years since I last played any of the games in the Call of Duty series, the first one I played was about fifteen years ago.
The series has really come along way since the first game back in 2003, which was set in World War 2 and as you progressed through the game you would have different viewpoints from the British, American, and Soviet armies as one of the soldiers. The first three games all had the same feel and then they decided to take a more modern approach with the fourth game ironically named Modern Warfare. I'm trying to remember, but I'm pretty sure I played all 3 of the first games but lost interest with the new look and haven't touched it until the beginning of this month. The only reason I decided to play the game this was because the awesome folks at Activision and PlayStation decided to treat all their loyal PS Plus subscribers with a free download for this game. They made a live announcement at this year's E3 Sony conference, that it was available for free in the PlayStation Store.
Our story takes place in the year 2065 and you start during a mission in Ethiopia to rescue hostages from the tyrannical Nile River Coalition.
The mission seems to be going as planned, when things go south pretty rather quickly, an army of combat robots descend upon you and your small team. Your player is critically wounded as you are about to be extracted and in the rain of gunfire you are left behind and ripped apart by the combat robots. Luckily just before your player is killed, you are rescued by Taylor, one of the Black Ops members. The only way to keep your character alive is to undergo cybernetic surgery in order to save your life, new legs, arms and they install a DNI implant, which is a direct neural interface. This then allows your player to receive virtual training from the black ops team, kind of like when Neo got training in the Matrix. In addition you are equipped with some really great abilities like interfacing with any other tech and some awesome combat abilities, like sending a swarm of nano bees to distract your enemies.
Your character then spends the next two missions going through the virtual training courses to get you familiar with the controls of the game and all the new abilities you have gained, like being able to hack into combat robots and take control of them. Your new robotic arms and legs also allows you to run faster, jump higher, and the DNI implant has a multitude of combat enhancements.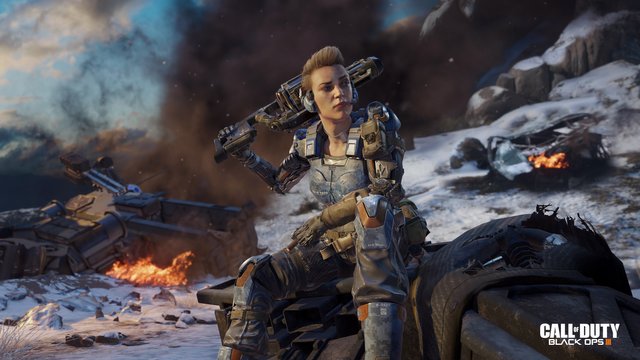 source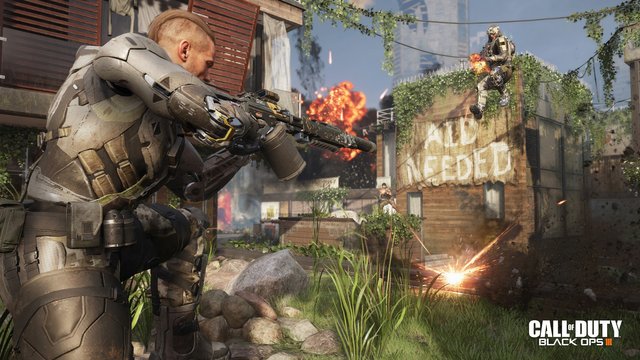 source
The meat of the story only gets going from about after the third mission, when your character is put under the command of Rachel Kane.
You and your sidekick, Hendricks, are tasked with investigating a CIA black site in Singapore, which has gone dark for some unknown reason. They find the site has been attacked by the terrorist group known as the 54 Immortals and all the data from the site has been stolen. The evidence found concludes that Taylor and his team, the same team who trained you, has defected and murdered the staff. Your player and Hendricks then disguise themselves as arms dealers and meet up with the 54 Immortals. The mission unfortunately does not go as planned, when their cover is blown, causing the death of one of the 54 Immortal's leaders. They manage to recover data which pinpoints Taylor's last known location, a facility somewhere in Singapore. They now need to track down the team, while being perused by the 54 Immortals.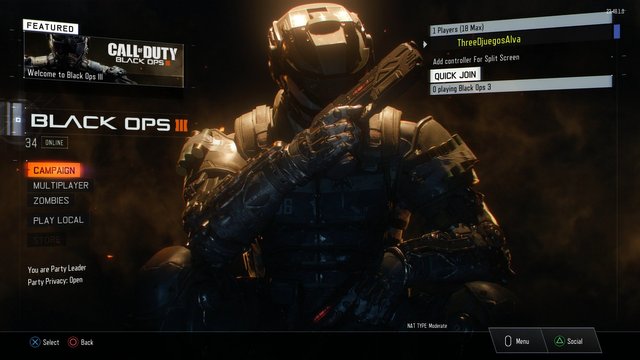 source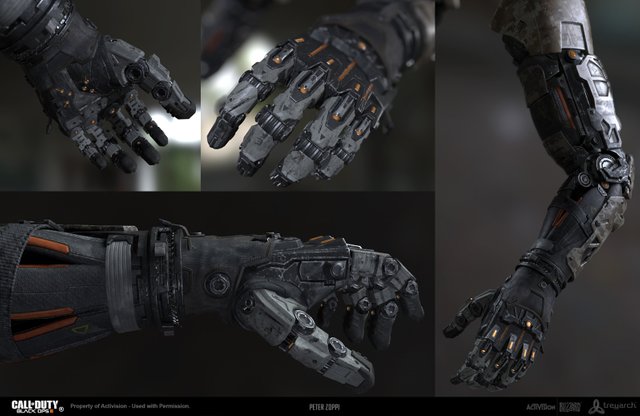 source
---
"Do you have any idea just how much technology has changed every single aspect of our daily lives? You can't begin to imagine the countless strains of research and development we had to watch over for the betterment and safety of the human race. Every new gimmick and gadget that was embraced by the public, each one presented new ways for our enemies to compromise our security. Society doesn't just happen. The people need to be protected. If the only way to prevent future attacks is to monitor the thoughts and desires of the population, then the choice is obvious. We need to know who our enemies are and what they are planning! That is how we save lives!" - Sebastian Krueger
---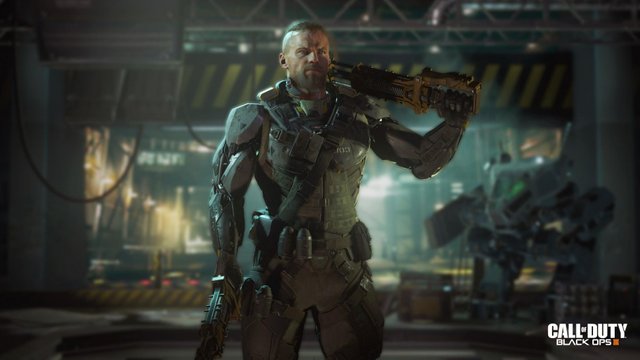 source
Black Ops 3 is a well rounded first person shooter with a pretty interesting sci-fi story, which is completely different from the Call of Duty I played many years ago.
There is loads of content in this game, the single player campaign was very entertaining and I spent about a few days getting through that. I would have loved some more character development in the story, I felt like I didn't care enough about the characters, for example your team turns on you and I was like, yeah whatever. The graphics were what you would expect from a standard game, nothing ground breaking there. The four-player co-op campaign option was pretty awesome, I did however struggle to get paired into a game, with others, not sure it this maybe had to do with my location, but loads of fun when it actually worked. To be deadly honest this is not the best Call of Duty game I have played compared to what I have seen, and I probably would not have bought this. I like first person shooters, but it is not really my bread and butter kinda game.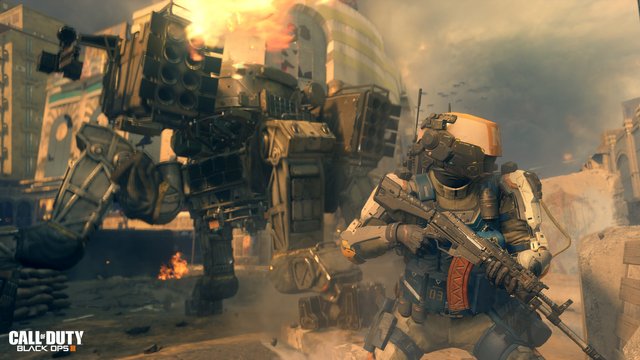 source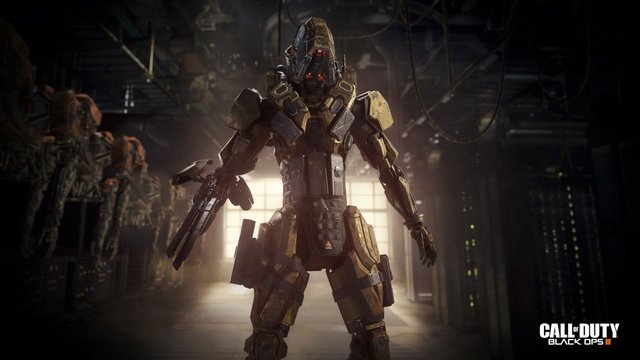 source
Call of Duty: Black Ops III is a first-person shooter game, developed by Treyarch, who have been responsible for the entire Black Ops series, as well as Call of Duty 3 from back in the day.
This will be the twelfth entry in the Call of Duty series which started in 2003 and this game is the sequel to the 2012 game Call of Duty: Black Ops II. This is by no means a new title, it was originally released in November 2015, and is available on Microsoft Windows, PlayStation 4, and Xbox One. There was also a limited version released that only supports multiplayer modes for PlayStation 3 and Xbox 360 and was also the final Call of Duty title released on those platforms. If you are lucky enough to be a PlayStation Plus subscriber, you can pick this up free before the end of the month.
I give Black Ops 3 a rating of 6/10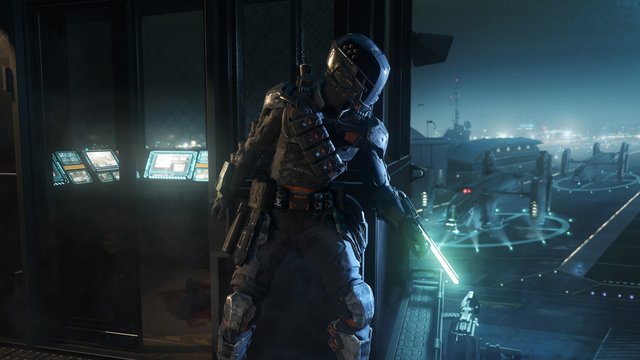 source
In case you missed it, here is the previous game review

Thanks for popping in, hope you liked the post. Please leave me your thoughts and or opinions in the comments below, have a beautiful day.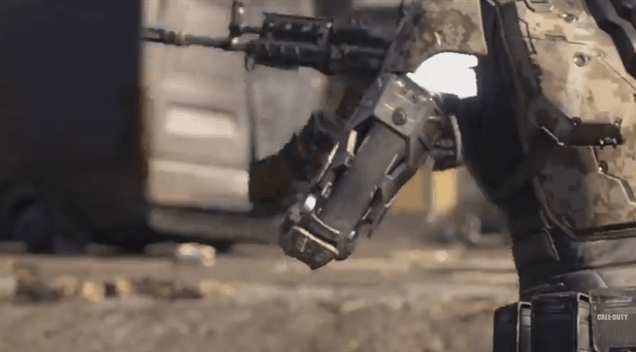 Game review for ADSactly by MorkRock
The views and opinions expressed in this article are those of the author and do not
necessarily reflect the official policy or position of ADSactly
✯ ✯ ✯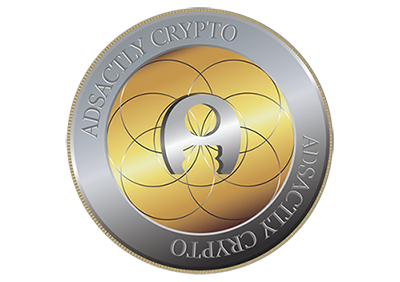 ---
Vote @adsactly-witness for Steem witness!

Witness proposal is here:

Go To Steem Witness Page

In the bottom of the page type: adsactly-witness and press vote.

Thank You