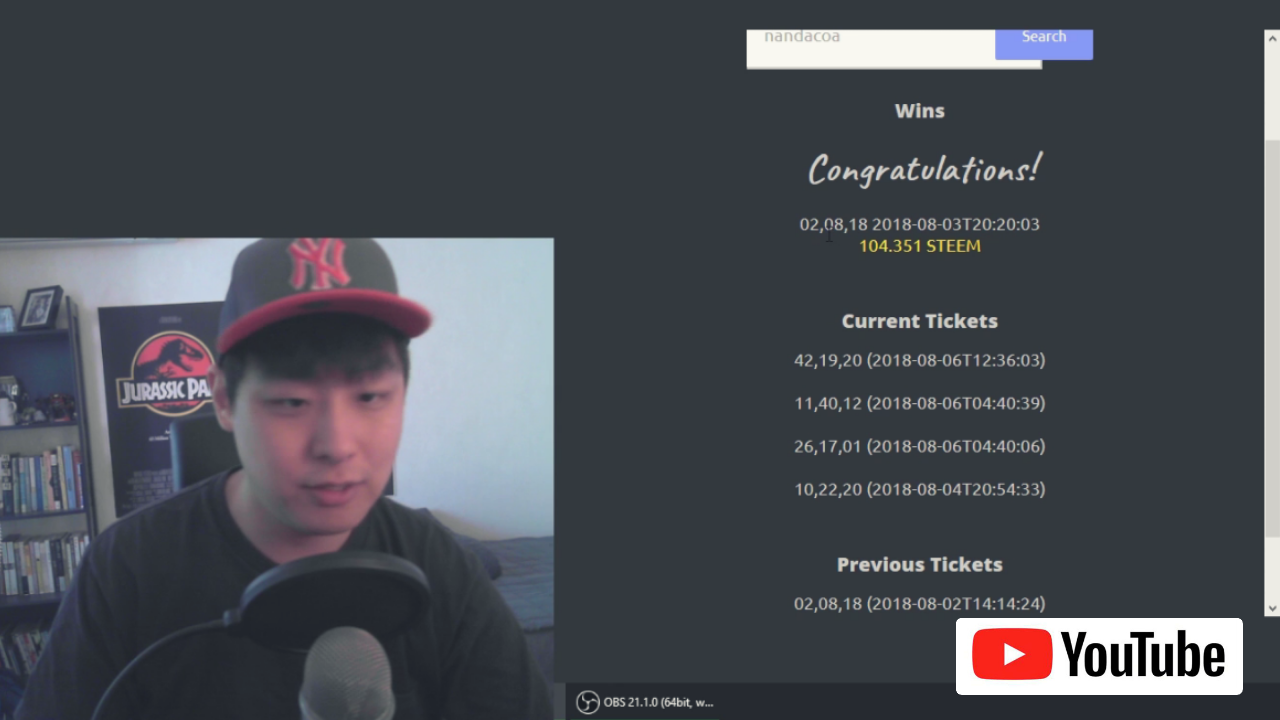 Wins: how much you won 😃
Current Tickets: you need to wait for results on these tickets
Previous Tickets: losses
---
If you have anything in the 'Current Tickets' you probably don't need to buy another one. Just wait and hope for the best.
Prizes are sent out automatically, but additionally, I will highlight every winner on my steem page, youtube, facebook. When you see a post about a new winner, it's probably a good time to check Your Tickets.
Let me know if you have any questions. Have a good day.
---
Visit slotto.io | Win 100+ steem